After recently becoming a uAvionix dealer, we are proud to highlight our first installation of their low-cost digital attitude indicator, and directional indicator with customizable displays. Installing in existing 3" panel cutouts, the AV-30 makes replacing vacuum driven instruments a breeze by eliminating the need to cut or replace the existing instrument panel, while also preserving the classic look of round instruments. The AV-30 will also act as the control head for the tailBeaconX which is a tail mounted combination beacon light and ADS-B out transponder designed to support space-based satellite constellations.
Maxcraft's First Installation of the AV-30 Flight Displays
2010 Van's RV-7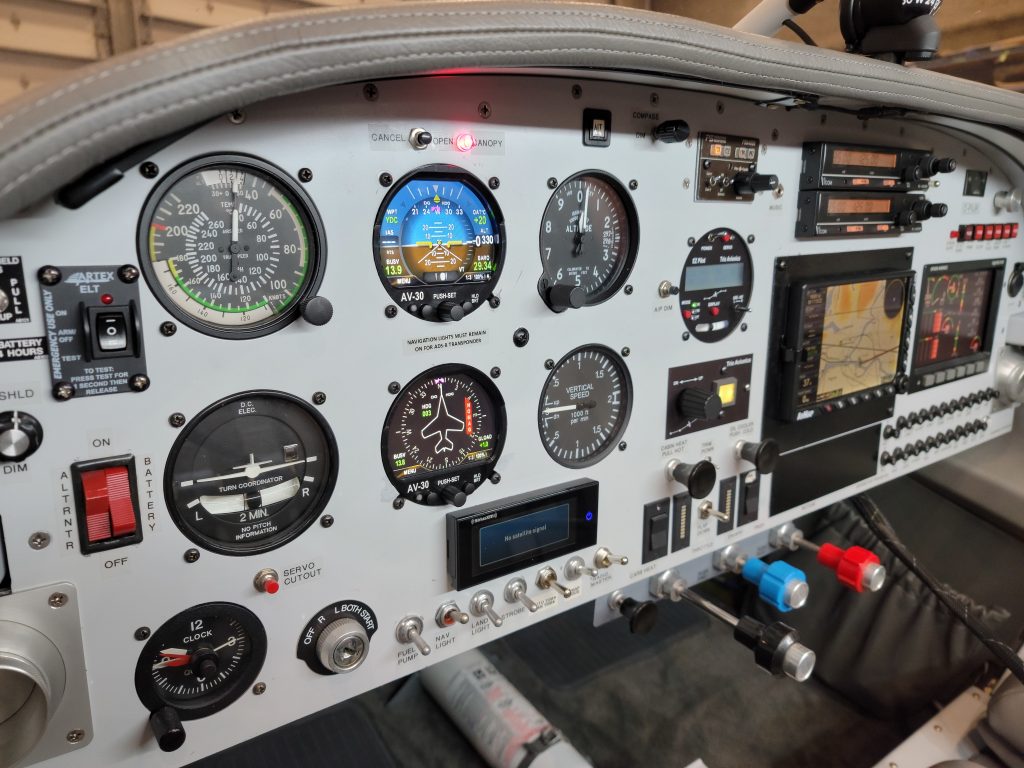 Aircraft & Owner:
The Van's RV-7 is an amateur-built two seat airplane. The RV-7 was sold as a kit which builders would purchase and assemble using a set of drawings and instructions. Van's aircraft has made a name for themselves over the years and are known for having some of the best built home-built aircraft on the market.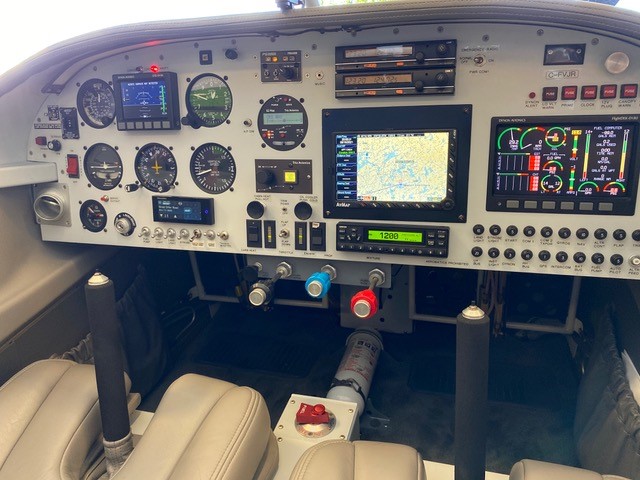 Need:
Our customer was looking to upgrade his dated Dynon electronic flight display and analog GPS navigation indicator with a pair of uAvionix AV-30s. Our customer also wanted to add ADS-B out capability to his aircraft which is required to fly in some United States airspace. While amateur built aircraft owners have the ability to complete almost any work on their aircraft themselves, our customer wanted to have all the avionics work completed to the same standard you would find in a certified aircraft.
NEW EQUIPMENT LIST
| | |
| --- | --- |
| tailBeaconX-EXP              | Tail Mounted Mode S and ADS-B Out Transponder (uAvionix) |
| AV-30-E | Electronic Attitude Indicator (uAvionix) |
| AV-30-E | Electronic Heading Indicator (uAvionix) |
| AV-Link | Wi-Fi Connectivity for AV-30 (uAvionix) |
| C307PS | Outside Air Temperature Probe (Davtron) |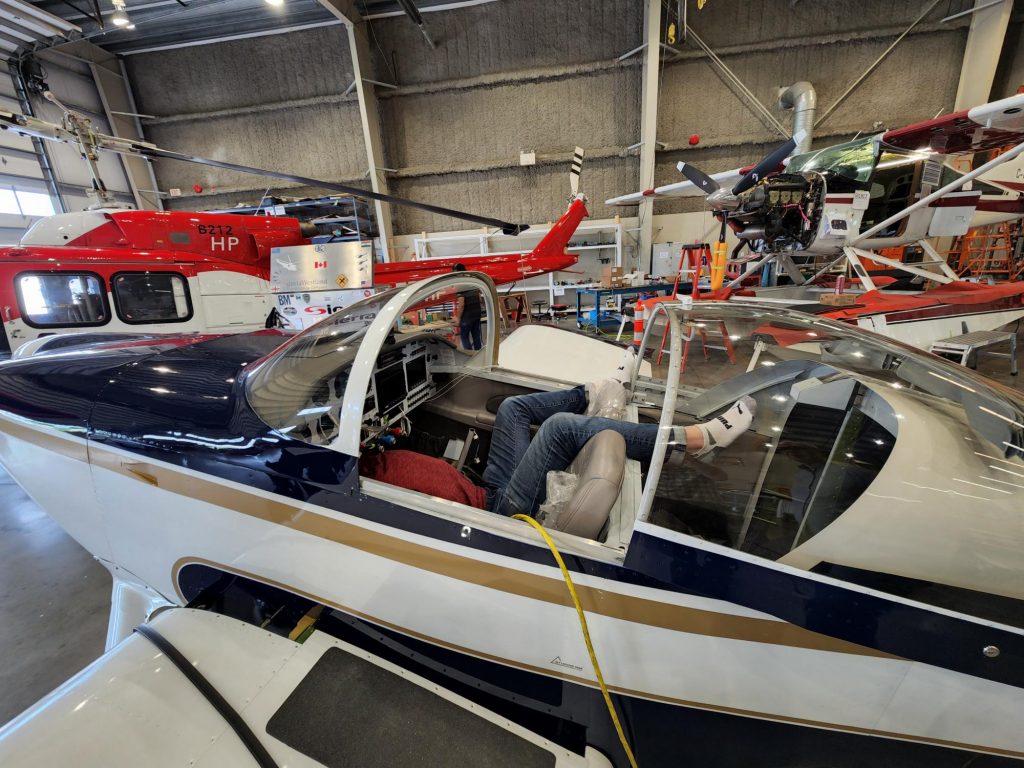 Maxcraft Solution:
After discussing some different options with the customer, we decided to install two of uAvionix AV-30 flight displays. The top mounted AV-30 will take on the task of displaying attitude, altitude, airspeed, and a variety of other information. The bottom AV-30 will act as a direction indicator showing the aircraft's current heading, as well as GPS track and related information. The lower AV-30 can also display ADS-B in traffic from a compatible receiver such as a Sentry using the installed AV-Link. In the event the top AV-30 malfunctions, the lower AV-30 can immediately begin displaying attitude and other information necessary to safely continue flying the aircraft. Both AV-30s feature customizable displays allowing the pilot to select which information they want displayed, as well as the colours, fonts, and layout.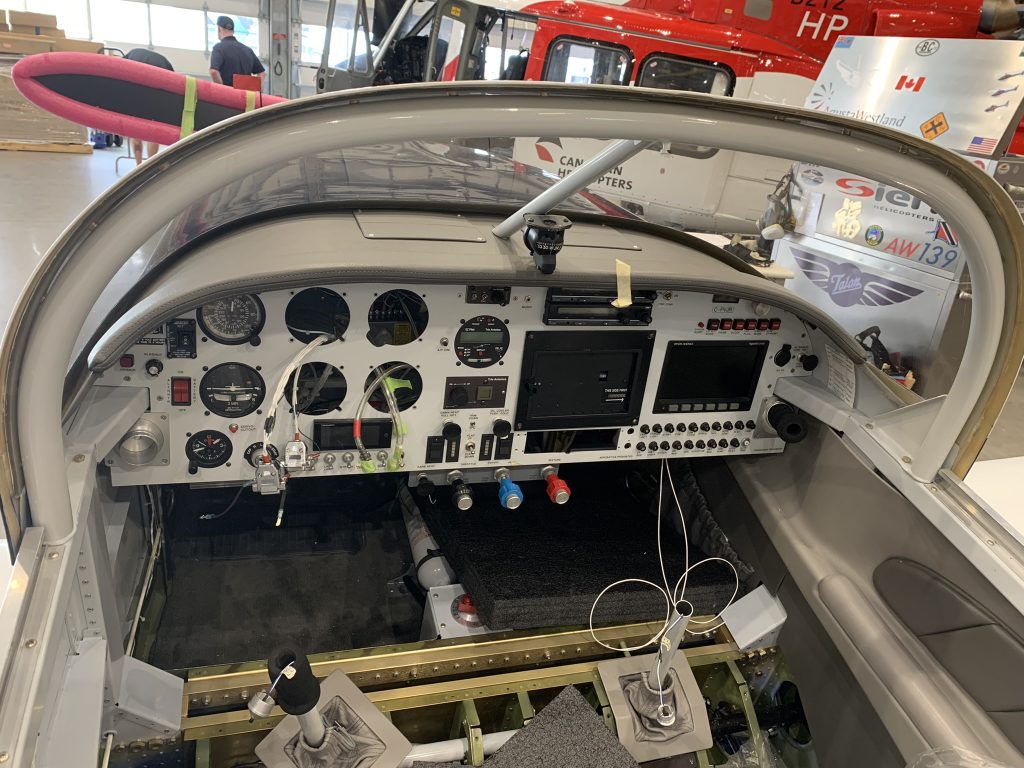 This RV-7 was equipped with a Garmin GTX 327 transponder, which while being highly reliable, lacks ADS-B out capabilities which is becoming more and more of a necessity as time goes on. We decided on the uAvionix tailBeaconX. The tailBeaconX is, as the name implies, a tail mounted ADS-B transponder. The tailBeaconX outputs both mode C and ADS-B signals, with a built in GPS receiver for ADS-B position information eliminating the need for an external GPS source. The "X' shaped antenna is specifically designed to equally transmit it's signal to both ground-based and satellite-based ADS-B stations, making it one of the few alternatives to a full diversity transponder installation. The tailBeaconX is controlled entirely through the AV-30 through an easy to navigate menu interface which allows the pilot to set their squawk code, transponder status, and ident when requested by ATC.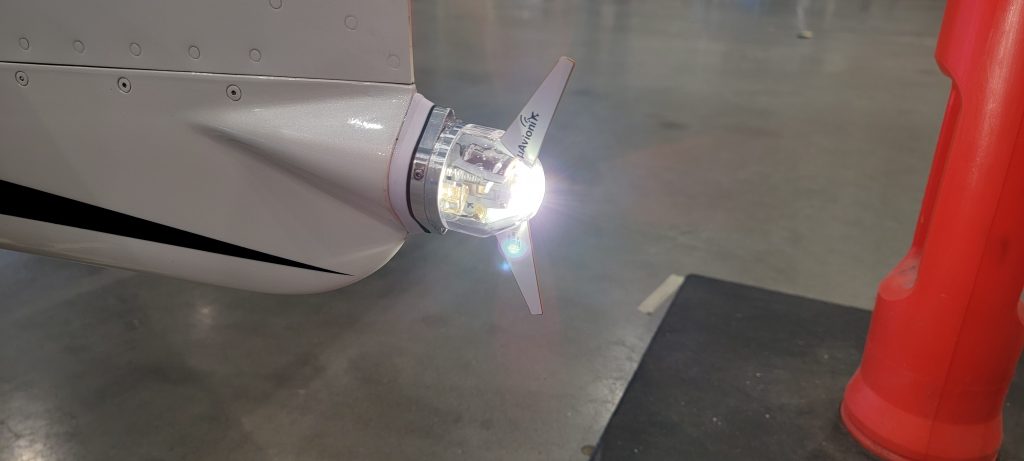 We also installed the uAvionix AV-Link companion to the AV-30s which adds a wireless link between a compatible device and the AV-30. The AV-Link makes software updates a breeze, just download the new firmware, and push it to the AV-30 over a Wi-FI network. The AV-Link is also an excellent addition to the tailBeaconX by introducing an option to have ADS-B "in" traffic displayed on one of the AV-30 displays when paired with a supported ADS-B receiver such as a Sentry.
Another small but helpful addition was a Davtron outside air temperature probe which is also integrated with the AV-30s. This probe will allow the pilot to view temperature, true airspeed, and density altitude directly on the AV-30 without requiring any extra calculations.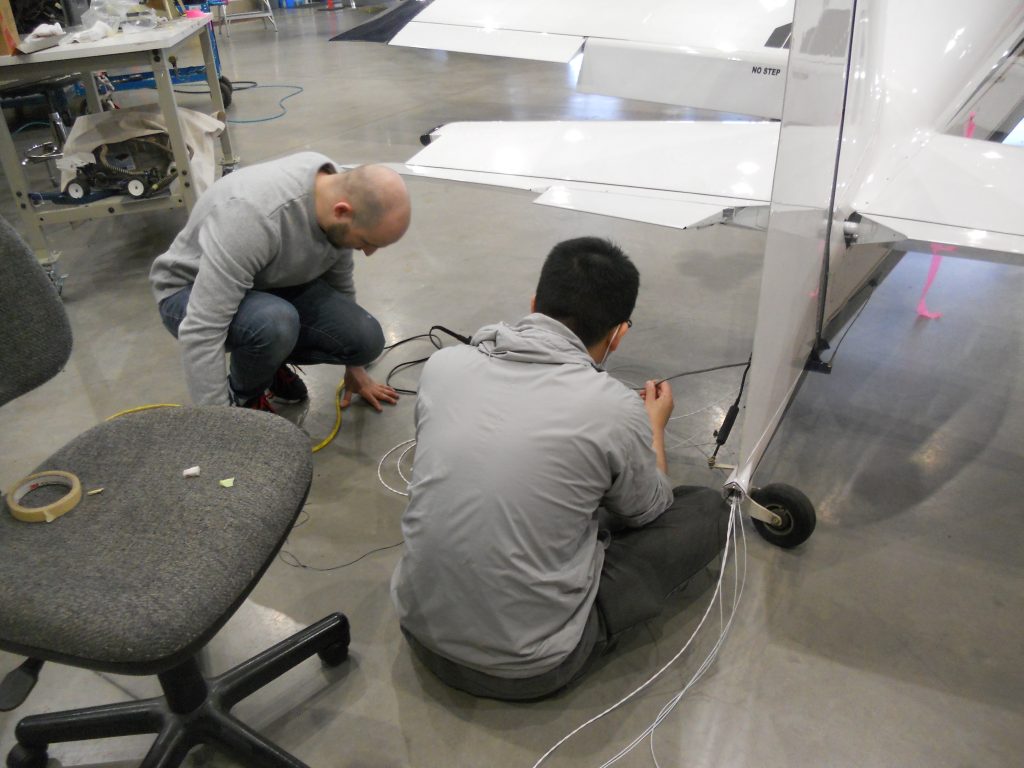 The Story:
Maxcraft only recently became a dealer for uAvionix in early 2022. This was an exciting opportunity for us to get our first taste of working with uAvionix products and install two of their most iconic products, the AV-30, and the tailBeaconX.
While the installation went smoothly for the most part, during the first ground engine run the AV-30 failed the vibration test. It's important to have minimal vibration, especially on an instrument as sensitive as the attitude indicator. Excessive vibration can also lead to a premature failure of the entire device. We were able to mitigate this issue by reinforcing the instrument panel mounting points, as well as adding additional mounts near the AV-30s.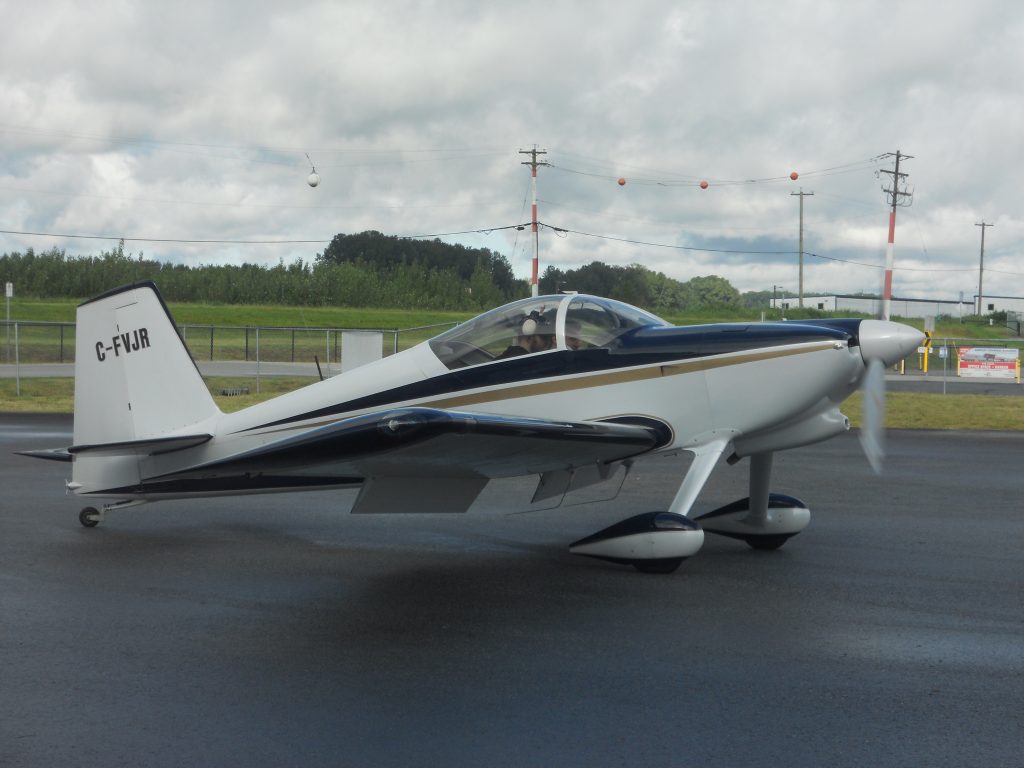 Customer Comments
"We spent some time researching products when considering the addition of diversity transponder capability to our aircraft. It became clear that the install of suitable uAvionix or Garmin equipment would be challenging for us to accomplish with limited space and time available. Maxcraft was recommended to us by several contacts in the aviation community and following discussion and recommendations from the team we contracted the installation of uAvionix equipment for our aircraft. Communication with the team at Maxcraft has been excellent and we are very happy with the resulting professional installation. Maxcraft will be our first call for any additional avionics needs that we may have in future."
Kent