Helicopter Avionics Support
Installation and Modifications, System Design, Airframe Rewires & Worldwide Field Support
Maxcraft has more helicopter avionics experience than any other MRO in Canada. We have installed numerous complete systems for IFR offshore oil support, law enforcement, air ambulance, forestry, air taxi, heavy- lift, airline operations and more. We regularly work on most helicopter types but we are especially well experienced on Sikorsky S76, Sikorsky S61, Bell 206, Bell 212, Bell 205, Bell 214, Bell 412, Bell 407, Eurocopter AS350, AS355, AS332, EC120, Robinson R22 & R44 models.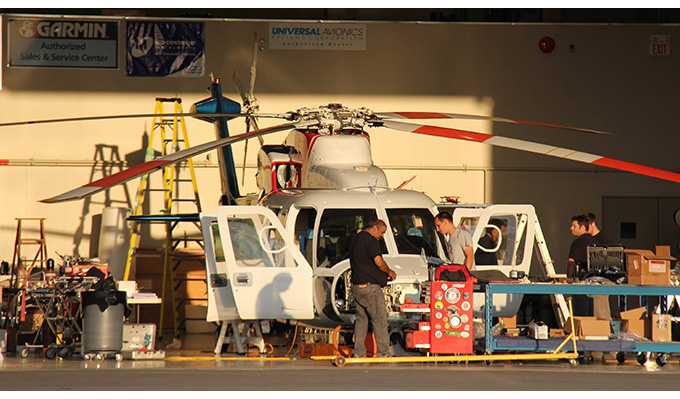 Helicopters are mostly working aircraft that must fly to earn their keep, and an important requirement for helicopter operators is that their systems remain reliable long after they leave the shop. This is accomplished at Maxcraft by using the highest quality materials, carefully reviewing all equipment options before making a recommendation, and utilizing our extensive knowledge coming from decades of working on helicopters around the world.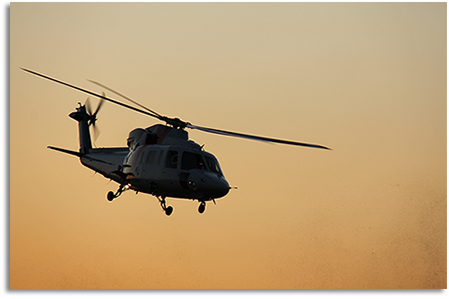 Maxcraft is able to outfit and modify aircraft to meet mission-specific requirements and can also provide worldwide field support. With top equipment suppliers and STC solutions ranging from turnkey equipment installs to custom developed STC design-approvals, do your aircraft a favor and contact Maxcraft Avionics to discuss equipment options available for your rotorcraft.
For more flight time and reliability, ask us about complete helicopter rewires.