Maxcraft's Trusted Affiliate Network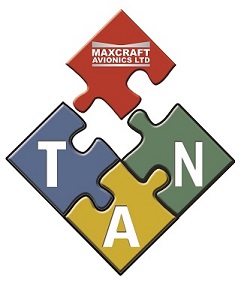 Maxcraft Trusted Affiliates are organizations that reflect the same high standards of quality and professionalism that we at Maxcraft hold ourselves to. Companies that we choose to designate as Trusted Affiliates have a proven record of successful collaboration with our company, as well as a demonstrated commitment to quality of work, regulatory compliance, and predictable project management. Trusted Affiliates are our preferred collaborators for projects that extend beyond the scope of avionics. By participating in our network they help us offer comprehensive one-stop solutions that cover Avionics, Interiors, Paint, Structures, and more.
How does this help the client? The trusted affiliate network is an exceptional boon to owners and operators who opt for upgrades across multiple categories. A coordinated and efficient working relationship between all collaborators as well as a single high standard of quality takes guesswork out of planning large multi-party concurrent upgrades. Selecting qualified and reliable organizations while providing a single point of contact helps us offer a true turnkey solution to owners and operators. Ultimately this saves client money through streamlined planning that minimizes redundant labour, total downtime, and potential scheduling conflicts. Interest in an ongoing collaborative business relationship ensures that all our collaborators are fully invested in the final outcome of a project, setting them apart from one-off sub-contractors whose commitment is liable to end at their own immediate bottom line.
Trusted Affiliates are:
Professional

Trusted Affiliates conduct business with reliability and integrity, putting the needs of the end-user first while adhering to the most stringent of standards and practices.

Competent

Trusted Affiliates have decades of experience and training, as well as a proven history of expertise in their field.

Committed to Quality

Trusted Affiliates place emphasis on quality of work, and never settle for the regulatory minimum.

Part of a Team

Trusted Affiliates are efficient collaborators, able to work in tandem with Maxcraft and other organizations on tightly-planned projects involving many parties and many variables.