This T210M was transformed from an outdated, all analog IFR platform, into a highly capable and top of the line digital glass cockpit including Garmin's G500 TXi 10.6" touchscreen primary flight display, GTN 750 GPS/NAV/COM. The S-TEC 55X autopilot will reduce pilot workload when flying in IMC, and the Lynx NGT-9000 transponder and active traffic system will make spotting traffic in busy airspace easier than ever.
Cessna T210M G500 TXi Glass Panel Install
1978 Cessna T210M
Aircraft & Owner:
The Cessna 210 "Centurion" was first built between 1957 and 1986. The 210 originally started out as an offspring of the Cessna 182, but with a retractable landing gear, and different wing and tail design. The 210M came with a turbocharged TSIO-520-R engine making 310 horsepower. Our customer uses this aircraft for personal travel, and other pleasure flying.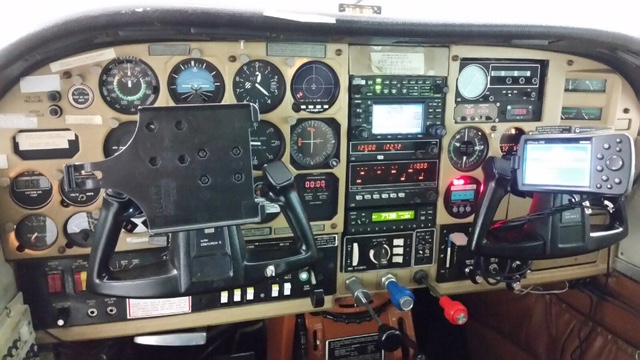 Need:
This customer came to us with a mostly original set of Cessna avionics. Although it had received some upgrades over the years including a GNS530 GPS making it a very capable IFR platform, however missing some of the safety and ease of use features that come with an all-glass panel. Our customer wanted a full upgrade which would include removing most of the existing systems and replacing them with modern electronic displays and digital devices. Our customer also wanted to replace their ancient analog autopilot with a new digital autopilot which would provide a wide variety of safety features such as envelope protection.
NEW EQUIPMENT LIST
| | |
| --- | --- |
| G500 TXi 1060 | Integrated Flight Display with SVT (Garmin) |
| GTN 750 | GPS/NAV/COMM/MFD (Garmin) |
| FlightStream 510 | Wireless Cockpit Connectivity (Garmin) |
| GA35 | GPS WAAS Antenna (Garmin) |
| S-TEC 3100 | Digital Flight Control System and Autopilot (Genesys Aerosystems) |
| 406AF-Compact | Small Form Factor 406Mhz Emergency Locator Transmitter (Kannad) |
| AV200 | Emergency Locator Transmitter Antenna |
| NGT-9000 | ADS-B IN / OUT Transponder with Active Traffic Enablement (L3Harris) |
| NY164 | Active Traffic Antenna (L3Harris) |
| CI2480-200 | GPS/VHF Antenna (Cobham) |
| CI-2580-200 | Combo VHF/WAAS GPS Antenna (Cobham) |
| LW2038 | LED Instrument Light Wedge (Nulite) |
| MaxPanel | Custom Powder Coated Instrument Panel (Maxcraft) |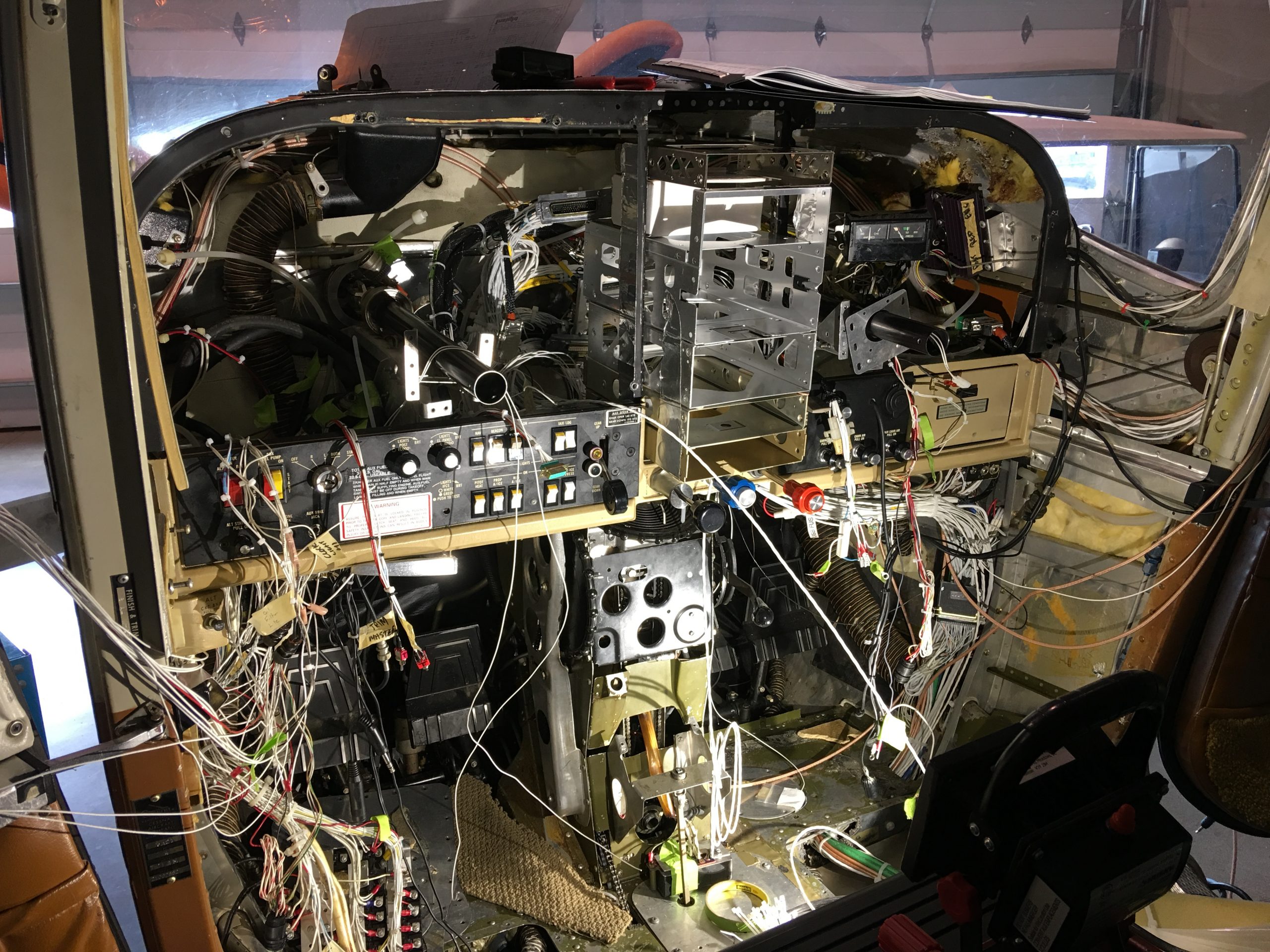 Maxcraft Solution:
Garmin's G500 TXi lineup of primary flight displays (PFDs) are designed specifically for general aviation aircraft. The large 10.6" touchscreen display will become the primary source of information for the pilot when in flight. Combining all the critical information such as airspeed, attitude, and altitude into one easy-to-read interface, the G500 TXi makes hand flying in difficult IFR conditions much safer by increasing situational awareness.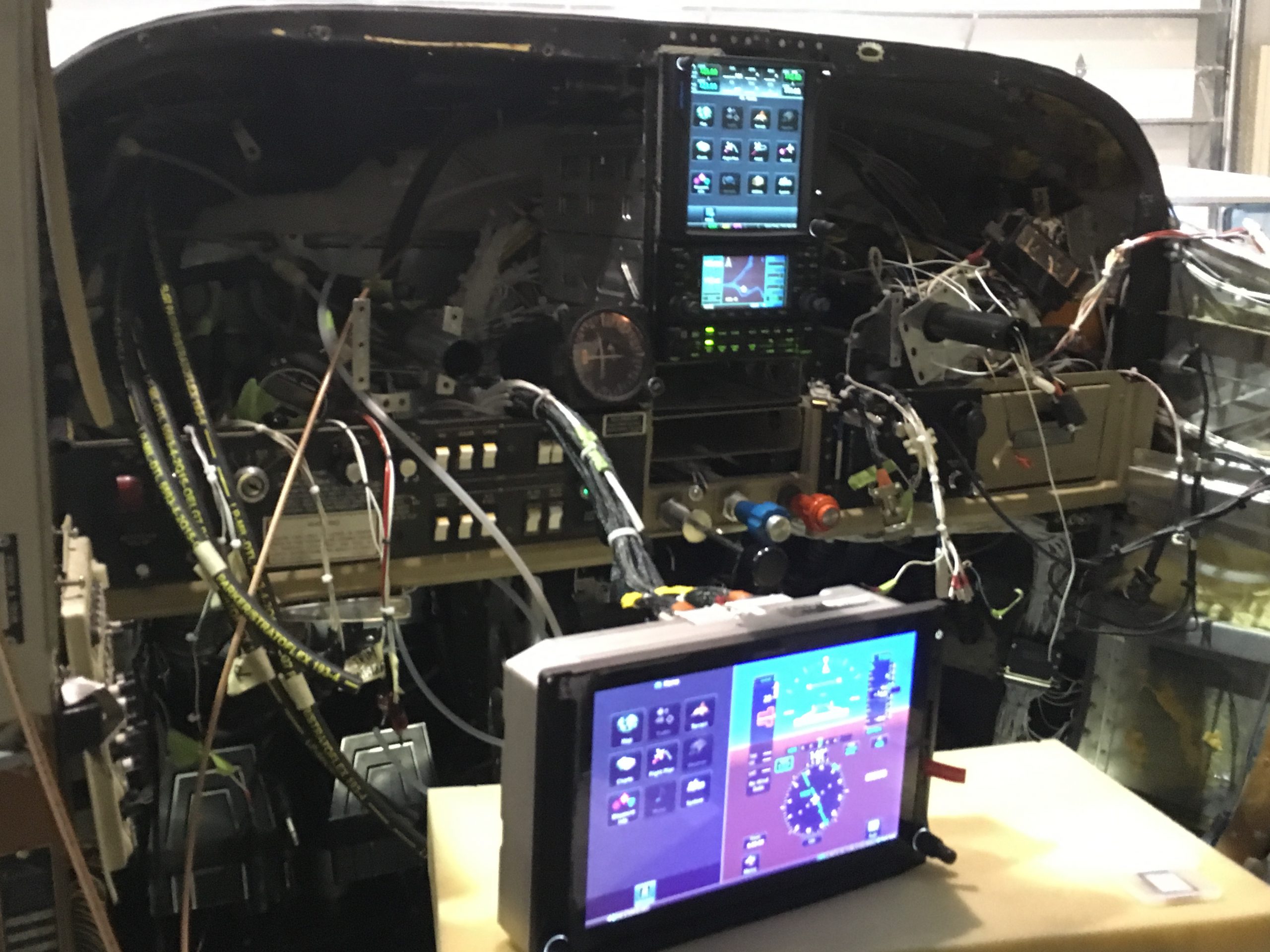 Very tightly integrated with the G500 TXi is Garmin's GTN 750. The GTN 750 combines all the functionality of a multifunction display, GPS, navigation, and communication transceiver into a single easy to navigate 6.9" touchscreen display.
Released just before we took on this project, the S-TEC 3100 autopilot was the perfect option for this aircraft. The S-TEC 3100 from Genesys is a highly advanced digital autopilot for general aviation aircraft. The S-TEC 3100 has advanced safety features such as envelope protection which will alert you when the aircraft is approaching an unsafe flight condition such as a stall, or even gently push the controls toward recovery if the alert is ignored. Straight and level recovery can make a big difference in the event of unintentional entry into instrument meteorological conditions (IMC). If the pilot becomes disoriented, they can hit the level button and the autopilot will bring the aircraft to a straight and level attitude giving the pilot time to reorient themselves and take action to get back on track. The S-TEC 3100 also has traditional and more advanced autopilot features such as automatic trim, precision approaches and missed approaches, and the ability to enter and stay in holds at a certain airspeed.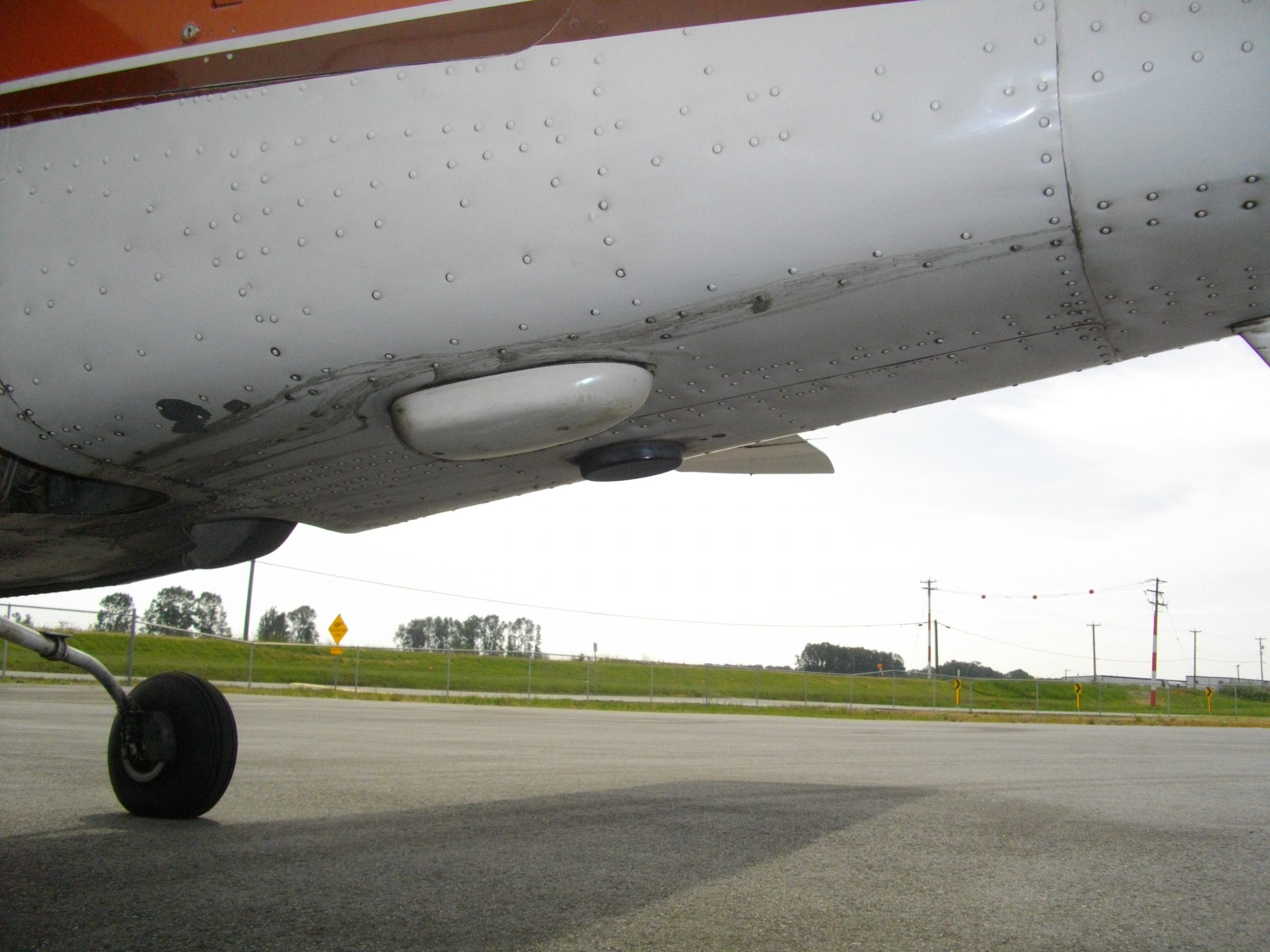 L3Harris has one of the most advanced transponders on the market. With a full colour touchscreen display, the Lynx transponder makes it easy to change your squawk code, ident, or view ADS-B in traffic or weather information. The Lynx transponder has both ADS-B in and out allowing you to see other ADS-B traffic near you when in flight. Along with ADS-B traffic we also added the Lynx active traffic system to this Cessna T210M. While ADS-B traffic will display all aircraft transmitting and ADS-B signal, an active traffic system is able to detect and display traffic from any aircraft equipped with a transponder. In Canada where we do not yet have an ADS-B mandate, an active traffic system can increase situational awareness dramatically.
While every many aircraft are now legally required to carry a 406MHz emergency locator transmitter (ELT), every pilot hopes they'll never have to use it. The Kannad 406 AF-Compact is a small sized and light weight ELT. With a built-in shock sensor, the ELT will begin transmitting a distress signal, including its current location to search and rescue satellites in the event a crash is detected.
The Story:
Since we were installing the S-TEC 3100 autopilot for the first time, very shortly after release. It had not yet received approval for installation in the Cessna 210. As we didn't want to leave the customer without an autopilot in the meantime, we arranged for a unit to be loaned from Genesys and installed until the 3100 received certification for install. The System 55X autopilot is a traditional analog autopilot from Genesys. While it may not have all the bells and whistles of the S-TEC 3100, it is still a highly capable and reliable autopilot to reduce pilot workload when flying IFR. Once Genesys received approval to install the 3100 the aircraft returned to Maxcraft, and we switched out the System 55X for the S-TEC 3100. This was our very first installation of the 3100, and we believe it may have been one of the first in Canada.
As this customer wanted to retain their primary analog instruments, it was a very tight fit getting both them and the G500 PFD on the pilot instrument panel.