This Beech Bonanza came to Maxcraft with a faulty autopilot which the customer wanted us to repair. After spending some time troubleshooting the antiquated Century III autopilot system, we suggested the customer upgrade to a newer, and more reliable digital autopilot. With many options on the market, Maxcraft worked with the customer to pick the perfect autopilot for his requirements and budget, who then chose Garmin's capable GFC 500 all-digital autopilot. This entire system was installed within a short timeframe allowing the customer to have his aircraft available for a long cross-country trip he had planned.
Garmin Digital Autopilot Replaces Old School Autopilot
1973 Beech V35B Bonanza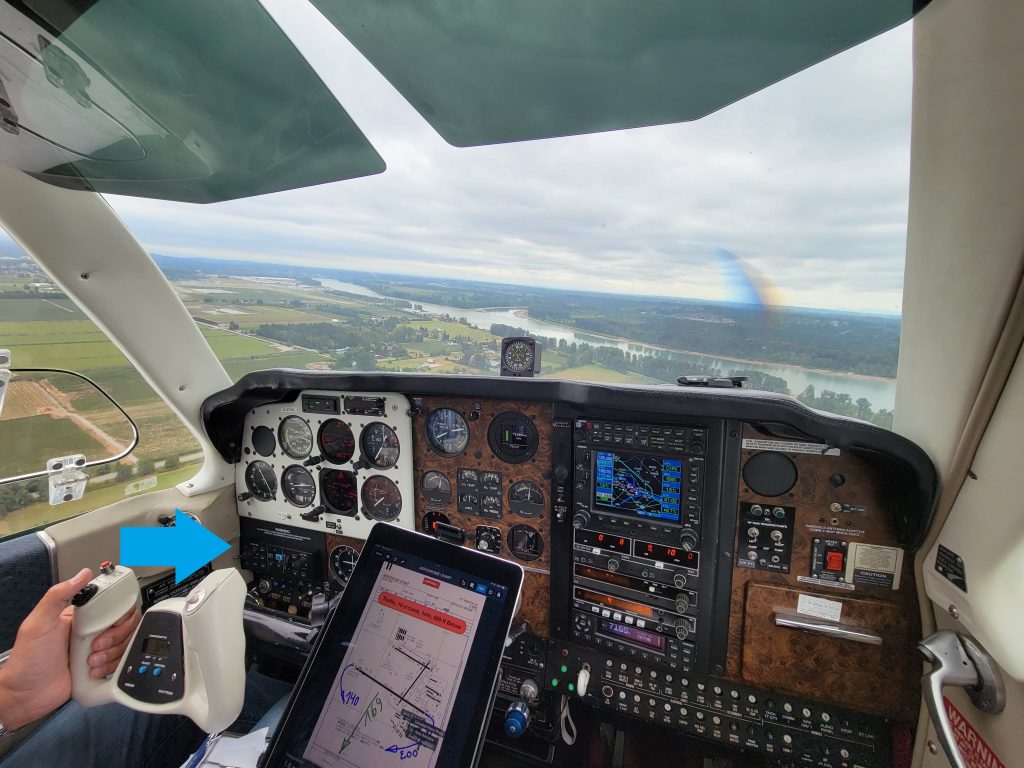 Aircraft & Owner:
The Beech Bonanza is one of the most iconic general aviation aircraft. Advertised by Beech as an economical way for businessmen to save time commuting between locations, the Bonanza still to this day is popular among people who want a reliable aircraft to get to and from their destinations quickly. The V35B was the last model of Bonanza to feature the iconic V-Tail, later Bonanzas were equipped with a traditional straight tail. This owner uses his Bonanza for personal travel around BC and beyond, including 2 transatlantic trips with subsequent travel throughout Europe.
Need:
This Bonanza came to Maxcraft to have its legacy Century III autopilot repaired. After removing the existing autopilot and attempts at troubleshooting, our technicians suspected the system was beyond economical repair. We at Maxcraft advised the customer on his options, including repairing the existing autopilot, and installing one of the many digital autopilot options on the market. The customer decided to replace his Century III with Garmin's all-digital GFC 500 autopilot.
NEW EQUIPMENT LIST
| | |
| --- | --- |
| GFC 500 | Digital Autopilot (Garmin) |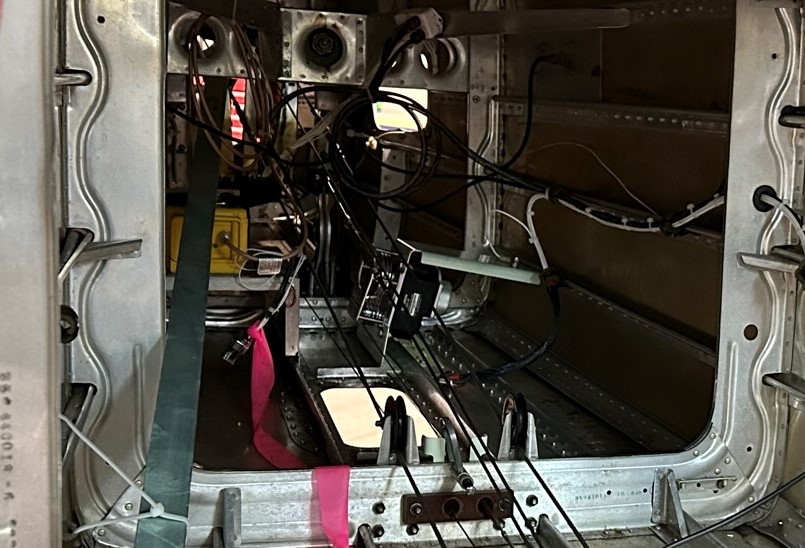 Maxcraft Solution:
After deciding on Garmin's GFC 500 autopilot, Maxcraft quickly got to work removing the remainder of the old Century autopilot system. Both new and old autopilots are some of the most complex avionics systems that can be installed in an aircraft. The old system consisted of several servos which move the control cables to manipulate the flight controls, the controller located on the instrument panel, and several interface boxes which convert the digital signals from the navigation equipment to analog signals the older autopilot can understand.
After all the remnants of the Century autopilot were removed, we began installing Garmin's GFC 500. The GFC 500 is Garmin's premier autopilot for light aircraft. The GFC 500 is entirely digitally controlled, enabling a new level of precision and accuracy. Pairing with the customer's existing GNS 530W, and GI 275 electronic flight instruments, the GFC 500 can use GPS and Navigation information from the GNS to fly precision, non-precision, and GPS-guided approaches, holds, missed approaches, as well as many other instrument procedures, significantly reducing workload during IFR flights. The GI 275 will also display flight director command bars when the autopilot is flying, or for visual guidance while hand flying.
Along with standard autopilot features, Garmin's GFC 500 comes with a multitude of safety features which are active whether the autopilot has control, or the pilot does. Garmin's Electronic Stability and Protection (ESP) is constantly monitoring the aircraft's flight conditions and operates completely independently from the autopilot. If ESP detects the aircraft is nearing an unsafe attitude, airspeed, or rate of turn, and the pilot is not correcting the issue, the autopilot will automatically begin gently bringing the flight controls back to safe and level flight helping avoid the onset of inadvertent stalls, spins, spirals, or other dangerous situations.
The Story:
Installing an autopilot brings our technicians into depths of the aircraft that are rarely looked into during routine maintenance. This allowed us to work on a number of other snags concurrently with the autopilot installation. During a pitot-static system test a leak was found, and subsequently fixed. Wiring for one of the fuel quantity indicators, as well as the WX-1000 Stormscope were found broken and were both repaired to restore functionality. As a Garmin dealer we also took this opportunity to install software updates on the customer's GTX 345 transponder, and the GI 275 electronic flight instruments.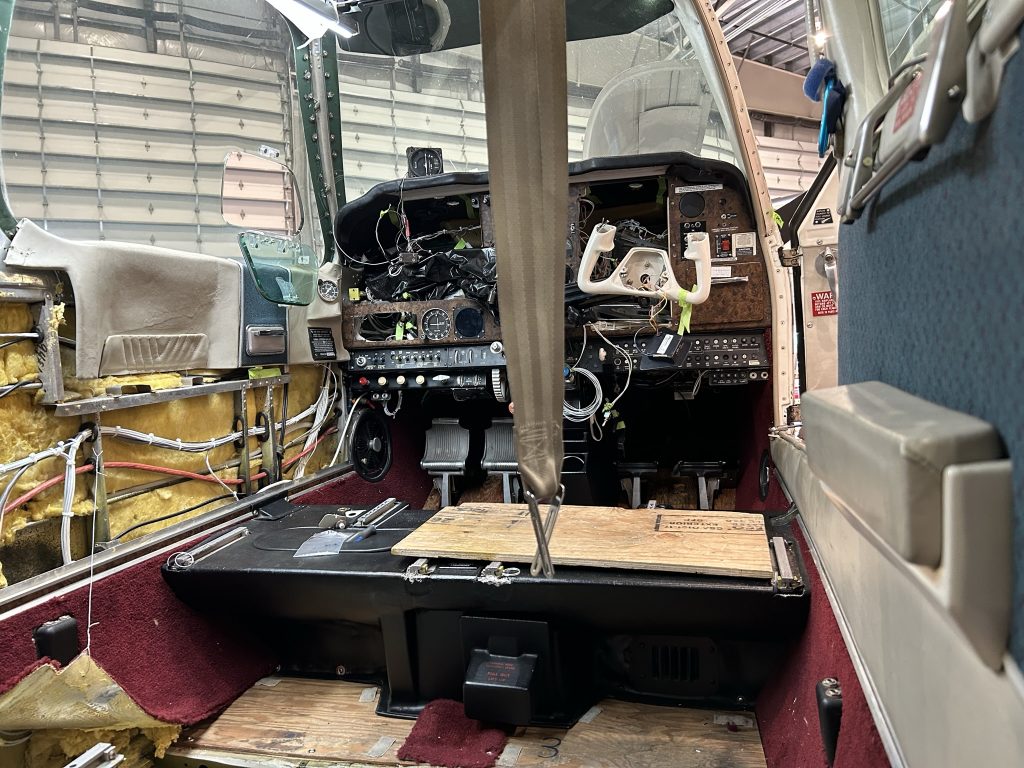 This customer came to our shop with his autopilot issue mere weeks before a planned long cross-country flight to Colorado in his Bonanza. We were able to install the new Garmin autopilot before the customer's deadline, allowing him to do his flight as planned. After the installation was finished, Maxcraft sent the customer up with one of Maxcraft's aircraft maintenance engineers who also holds a pilot's license to carry out the post-installation flight check, as well as to get the customer familiar with his new autopilot system.
Customer Comments
On June 13, 2023, I flew my 1973 V-tail Bonanza from Victoria to Pitt Meadows intending to have my old Century III repaired which had begun to give me trouble. I had for many years been turning to Maxcraft for avionics repair and advice, and had always been extremely pleased with their service, expertise, and customer friendliness. So it was only natural that I would seek their help again for my Century III.After about a week of attempts at getting my Century III to behave again, Maxcraft told me they saw no economically reasonable way of doing that, especially in view of parts being hard or impossible to come by. I had planned a roundtrip from Victoria to Colorado for mid-August and did not relish the prospect of hand-flying the airplane for hours on end and possibly in IMC with my Century III out of service.I decided I had to bite the bullet and spring for a new autopilot. But could that be done before my planned departure date for Colorado? It did not seem likely. I asked Maxcraft, and after a day or two they came back to me with the wonderful news that they could fit me into their schedule and most likely have the installation completed before my planned departure for Colorado.I had not expected such a quick turn-around, and made up my mind to go for the Garmin GFC500 with yaw damper and automatic trim. While they were working on the installation I visited Maxcraft's shop once in order to go over some details of the installation, such as where to place the autopilot control head on my panel.True to their word, Maxcraft completed the installation by August 8, a week before my planned departure for Colorado. I was very impressed! The flight test proved a success, and on my subsequent flights with the new autopilot I right away appreciated the fabulous precision of its operation.No wonder Maxcraft has for many years been my favourite avionics shop!
Raymond