Earlier this year in February we published an article on a number of upgrades we made to a fleet of Bell 412s and 206s used by the Royal Canadian Air Force. These upgrades included ADS-B transponders, and 406mhz emergency locator transmitters (ELTs). Maxcraft once again partnered with Allied Wings to make their training fleet more capable by installing Garmin's G500H TXi primary flight display system, along with their GTN 650Xi touchscreen navigator. Both of these products required our design approval organization to develop and approve a supplemental type certificate.
Glass Panel Upgrades for Air Force Helicopter Training Fleet
Fleet of 10 Bell 206B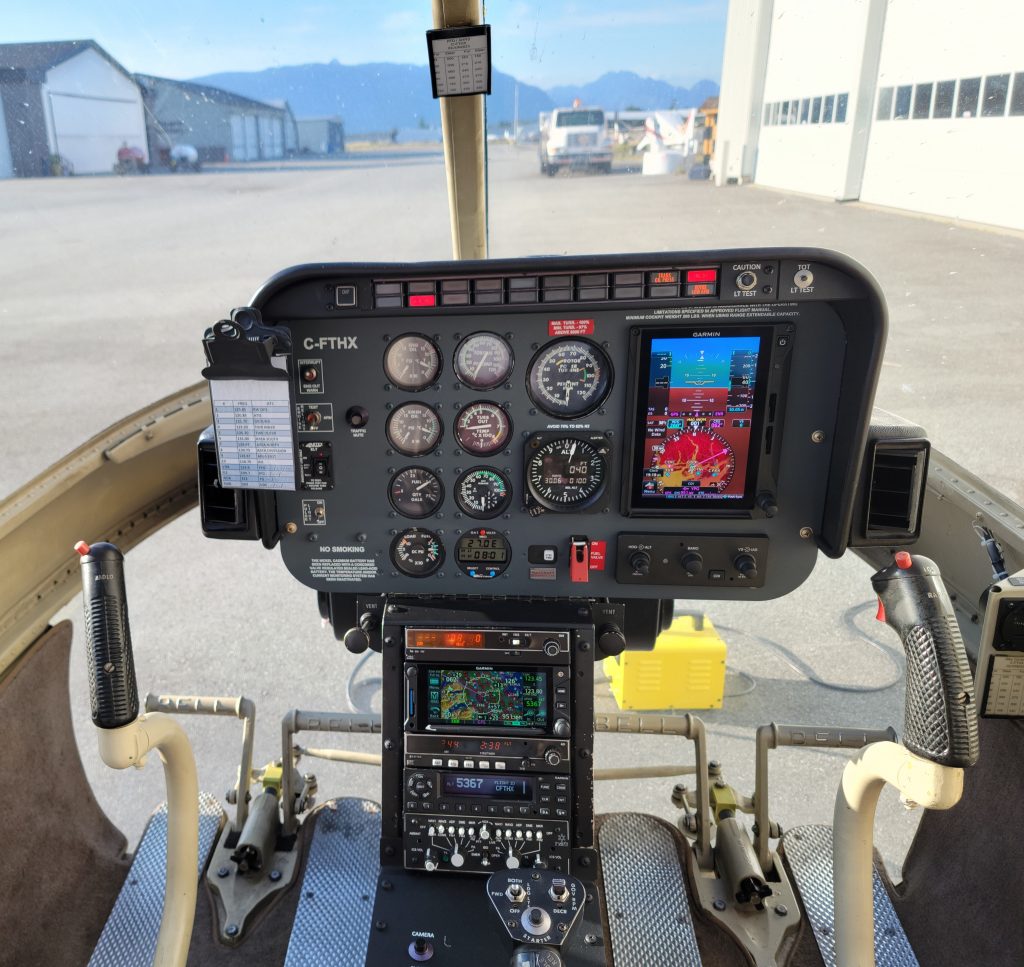 Aircraft & Owner:
The Bell 206B is a two bladed, light-weight helicopter which is used in a wide variety of industries including aerial imaging, heli tours, and flight training. This fleet of Bell 206Bs are used for initial rotor wing pilot training in Manitoba. The Bell 206 provides the perfect platform for flight training by being complex enough to prepare pilots to transition to more advanced airframes, while also being forgiving enough for student pilots. Allied Wings provides contracted flying training and support to the Royal Canadian Air Force. Canadian Helicopters is the largest helicopter transportation services company in Canada with 25 bases and a fleet of over 90 light, medium, and heavy lift helicopters.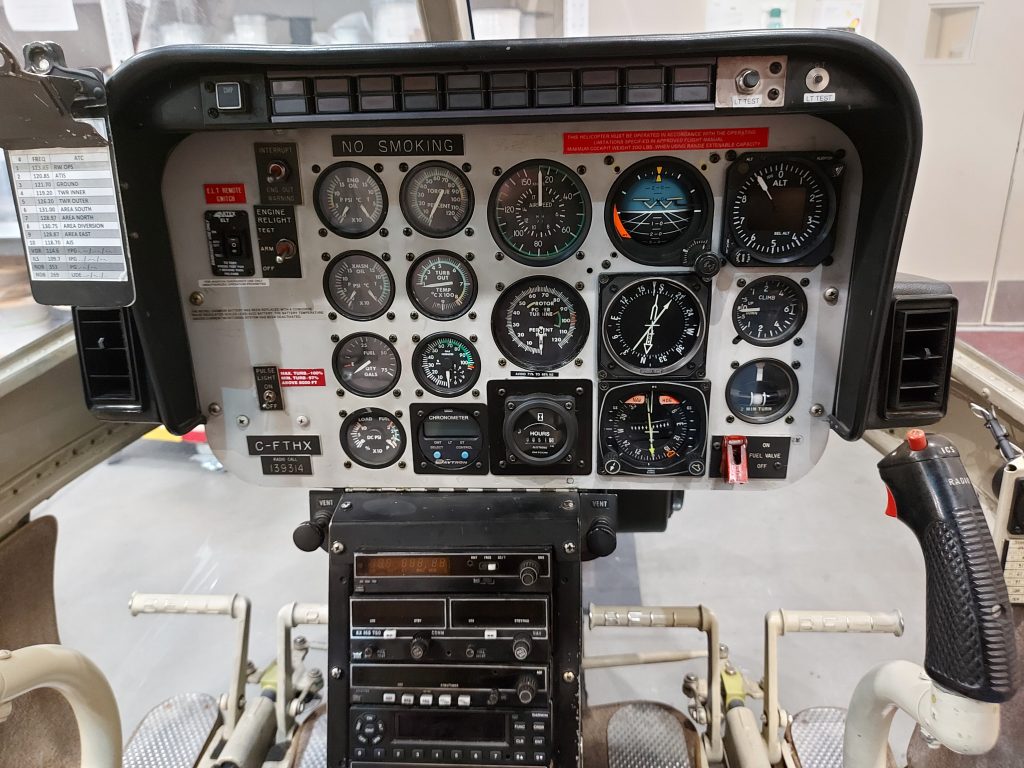 Need:
While the Bell 206B is the perfect airframe for initial pilot training, this fleet, which had been in use for over a decade was beginning to fall behind the times in terms of avionics. The panel consisted of a standard six pack, and basic navigation equipment. In order to continue providing top class flight training solutions, Allied Wings needed to add RNAV/GPSS navigation and approach capabilities to this fleet. With Nav Canada continuing to decommission ground based navaids in favour of satellite-based navigation solutions the IFR training program needed to evolve to meet the needs of future military pilots. Installing a glass panel primary flight display, and an advanced WAAS GPS navigator both enhanced and simplified the addition of the RNAV/GNSS capabilities. This upgrade is a continuation of our article earlier this year, which you can read about here.
To meet the unique operational requirements of our clients, we developed a new Supplemental Type Certificate (STC) data package for the approval of these upgrades. Along with the multitude of avionics upgrades, we also worked with the customer to perform some small quality of life/beautification enhancements to this fleet so they can continue offering top of the line service to the pilots. Simple things such as replacing much of the existing label maker placards with clean laser engraved text which matches the font and size on the new panel, and repainting worn out switch guards can make a drastic difference in the ramp appearance of an aircraft's cockpit.
NEW EQUIPMENT LIST
| | |
| --- | --- |
| G500H TXi | Integrated Electronic Flight Information System (Garmin) |
| GTN 650 Xi | Touchscreen Flight Navigator (Garmin) |
| GCU 485 | Primary Flight Display Controller (Garmin) |
| FlightStream 510 | Wireless Cockpit Connectivity (Garmin) |
| TS420 | Emergency Power Supply (True Blue Power/Mid-Continent) |
| GTP 59 | Outside Air Temperature Probe (Garmin) |
| GSU 75H | Air Data Attitude and Heading Reference System (ADAHRS) Module (Garmin) |
| GMU 44B | Magnetometer (Garmin) |
Maxcraft Solution:
The highlight of these installations is Garmin's G500H TXi, which is one of the most advanced primary flight display (PFD) systems on the market today. With a high resolution 7" touchscreen display, the G500H will become the pilot's primary reference throughout all phases of flight. This PFD takes the place of the traditional six-pack instruments and displays all that information in an easy to digest, standard format. As many of the initial pilot trainees will move on the larger more complex airframes after completing their Bell 206 training, this digital display is the perfect solution to prepare them for the type of advanced avionics found in those larger helicopters.
Making the G500H TXi even easier to use is the GCU 485 primary flight display controller. This unit adds knobs for many commonly used function on the PFD making on the fly adjustments even easier, especially when flying in IMC.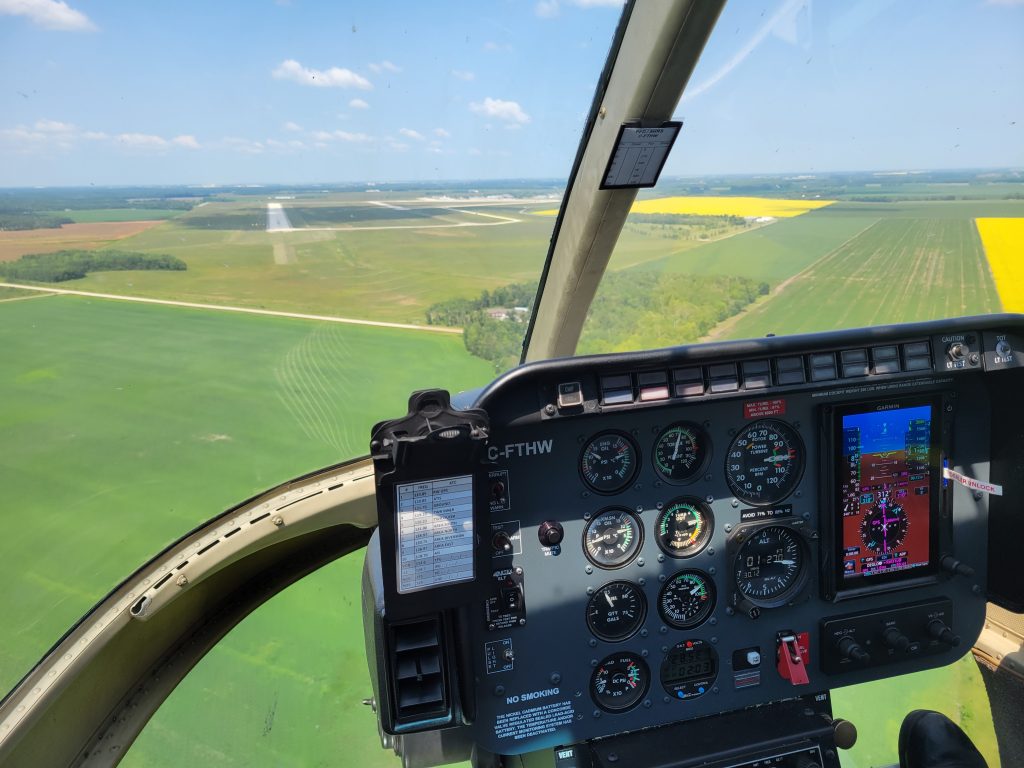 The G500H TXi pairs perfectly with Garmin's GTN 650Xi GPS/Nav/Comm/Multi Function Display(MFD). The GTN 650Xi is a precision WAAS GPS which allows for GPS approaches. Along with the built in VHF Nav receiver, and VHF Comm, the GTN 650Xi will become the pilots primary navigator, and with the installed FlightStream 510, pilots can prepare flight plans, whether simple VFR cross countries, or complicated IFR flight plans with holds, approach, and departure procedures, using ForeFlight, Garmin Pilot, or another compatible electronic flight bag (EFB) and send the entire plan over to the GTN 650Xi wirelessly, almost instantly eliminating the need to manually populate waypoints, and reducing the possibility of an incorrectly entered procedure. The True Blue Power TS420 emergency battery power supplies were installed to ensure the existing back up Thommen ADC altimeter would remain powered in the event of a complete electrical failure.
The Story:
This project began earlier this year when one of the Bell 206s made the long flight from Southport, Manitoba to Maxcraft's hangar in Pitt Meadows, British Columbia. After arriving, we used this one helicopter to completely plan out our installation down to every last detail. Many of the decisions we made were with repeatability in mind. It wasn't until the first helicopter was completed, polished, and flying with no-faults that we proceeded with the remainder of the fleet.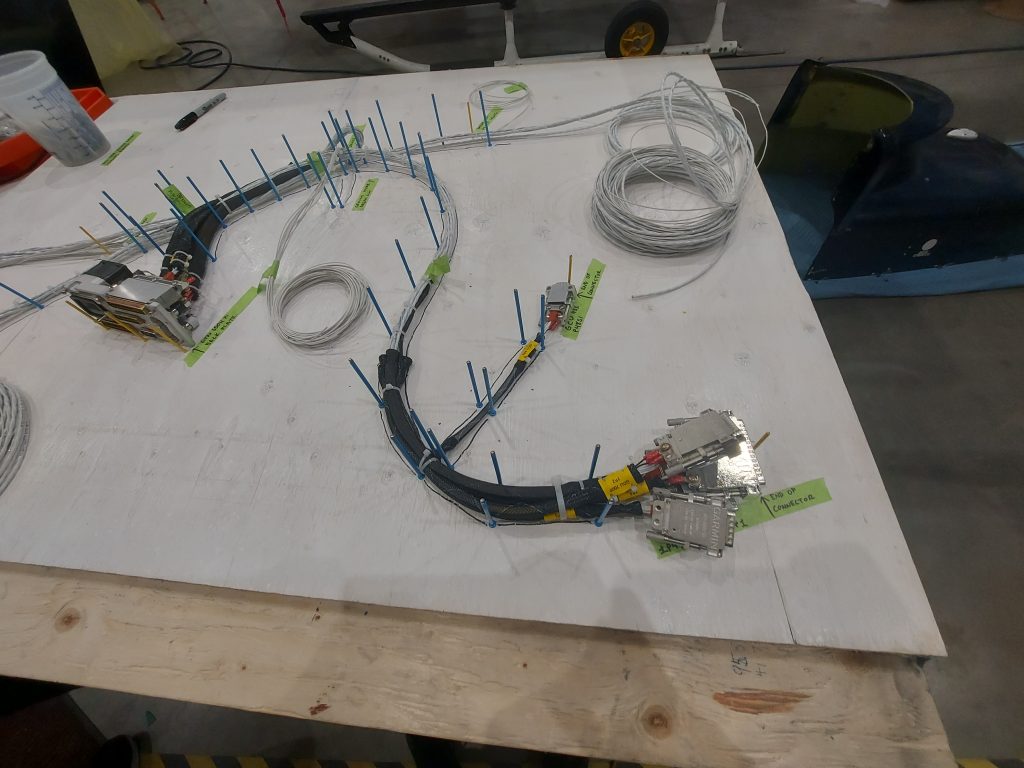 After the first Bell 206 returned to Southport, Maxcraft sent a team of technicians to complete the installation on half of the remaining fleet. Before our team went out, we prepared everything that was possible to minimize downtown and make the process as efficient as possible. This included prefabricating most of the wiring harnesses, cutting, powder coating, and  laser engraving the instrument panels, and making kits of all the hardware required for the installation. This preparation work meant Maxcraft's team could fly to Manitoba and focus on the work at hand, and reduce the cost the customer incurs with downtime and facilitating a team at their facility.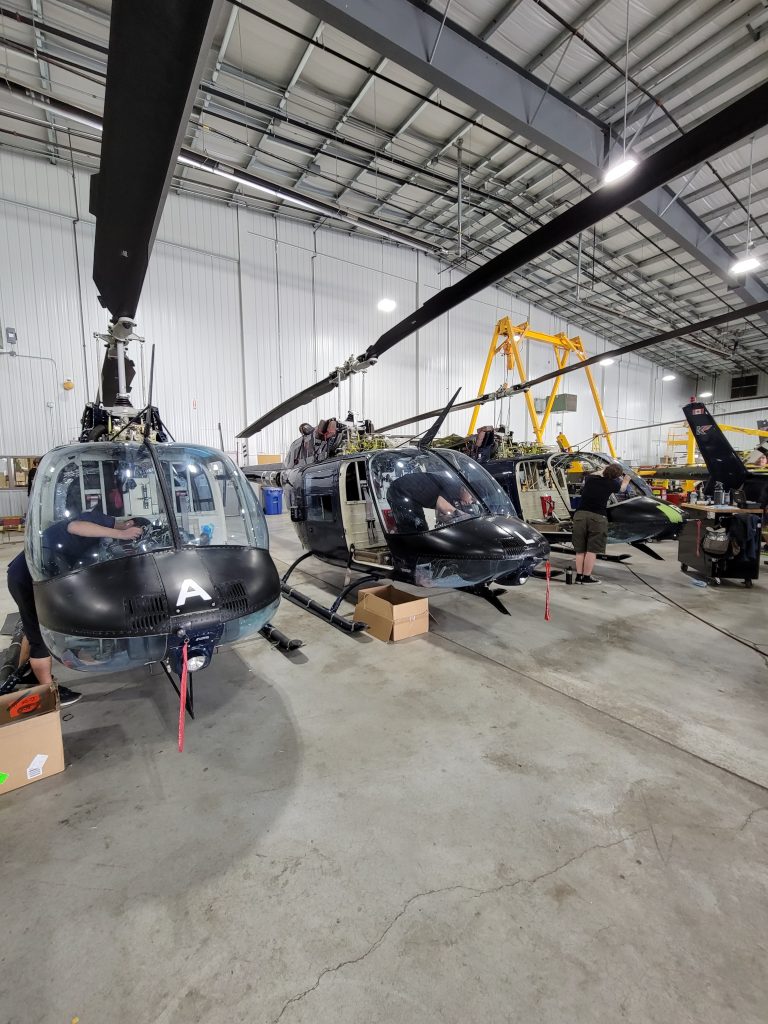 After completing the first half of the fleet, Maxcraft's technicians returned home and got a break from life on the road before returning a couple months later to complete the second half of the fleet. By splitting the installation in half like this we were able to keep half of the fleet online, and training pilots at all times, as well as figure out ways to make the process even more efficient by using the lessons we learned on the first half, along with our team becoming more familiar with the routine of completing this identical installation.