Maxcraft orchestrated the import and registration of this 2009 Cessna T182T Skylane from the USA, along with upgrading the existing G1000 avionics suite bringing even more advanced features.
Foreign Aircraft Import and Registration
2009 Cessna T182T Turbo Skylane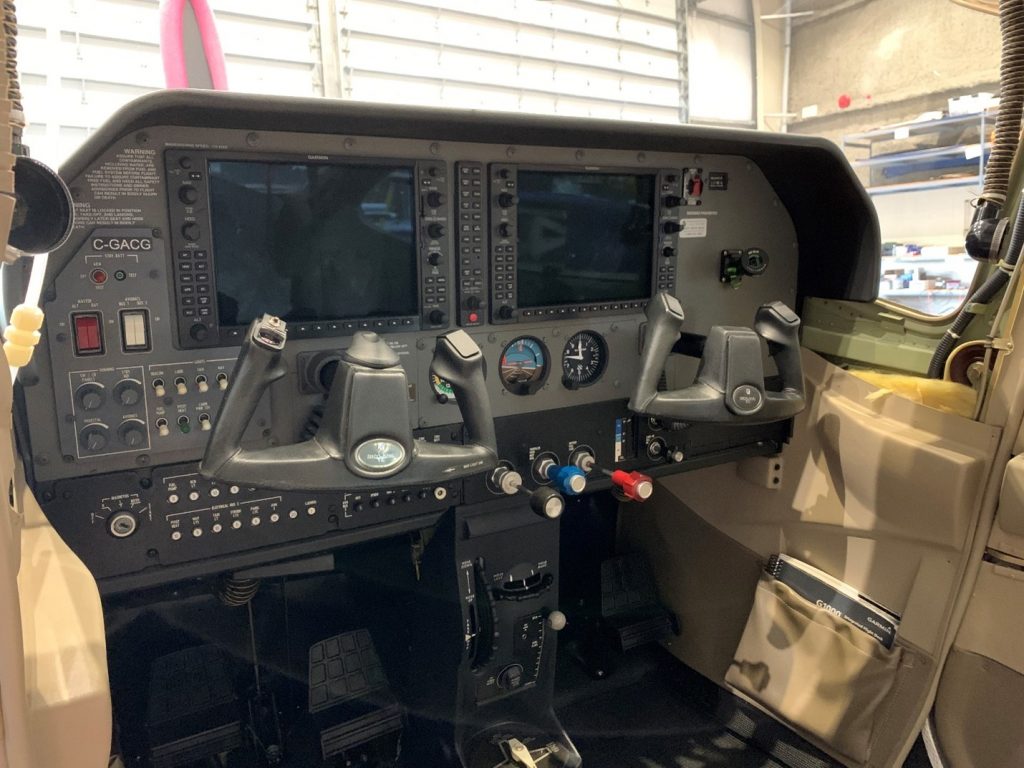 Aircraft & Owner:        
This aircraft was purchased by a private pilot and first-time aircraft owner. Van Bortel Aircraft Inc, the world's largest Cessna dealer, had this aircraft for sale out of Arlington, Texas. The Cessna 182 is the tricycle gear version of the no-longer produced C180. With four seats along with plenty of room for baggage the 182 has become popular within the general aviation community. The T182T adds a turbocharged engine pulling even more power out of the Lycoming piston engine.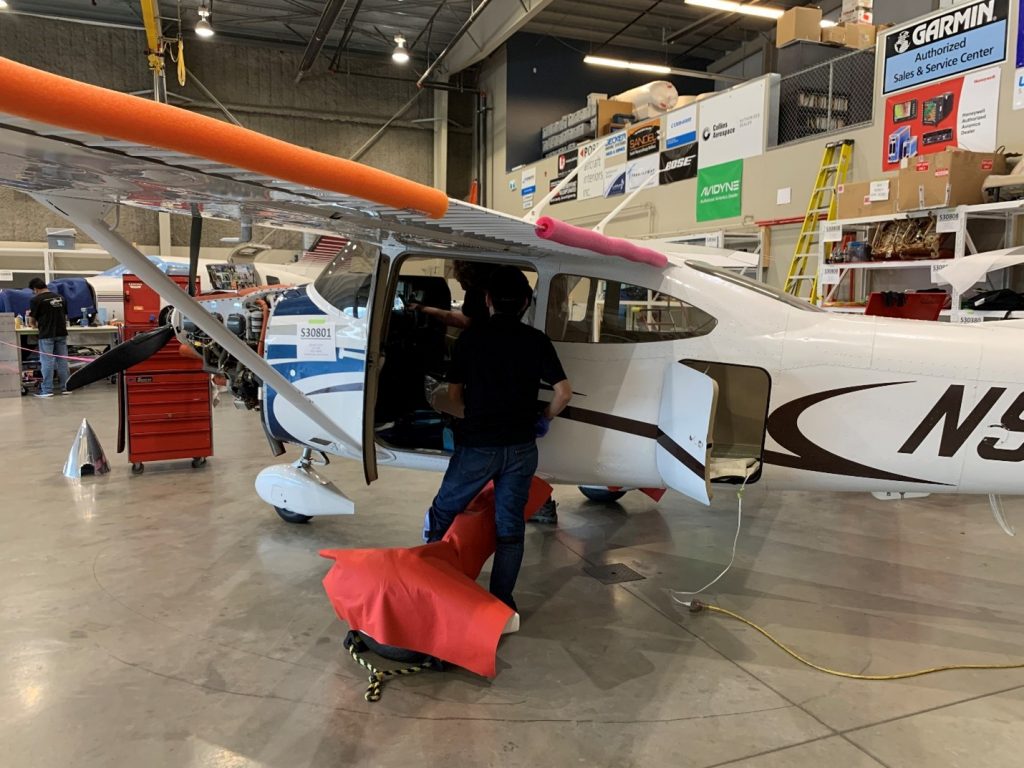 Need:  
A turnkey solution for importing and registering an aircraft currently registered in the United States, with some minor avionics upgrades. With this aircraft being just over a decade old, the avionics were already extremely capable. We often find ourselves upgrading aircraft built many decades ago, with older "steam" instruments and avionics in the early stages of failure. In this case much of our work was aimed towards bringing the existing systems up to current standards and adding additional safety systems. Being a first-time aircraft owner, and new to the G1000 platform, Maxcraft was able to offer advice and guidance on the upgrade path.
NEW EQUIPMENT LIST
| | |
| --- | --- |
| GTS800 Package 2 | Active Traffic Avoidance System (Garmin) |
| GSB15 | Dual A/C USB high power charging ports (Garmin) |
| G1000 NAV III NXi Upgrade | Upgraded G1000 Touchscreens (Garmin) |
| MNT-2030 | Tilt & Swivel Quick Release iPad Mount (MyGoFlight) |
| A20 Headset | Active Noise Cancelling Headset (Bose) |
| LEMO Jacks | Powered Noise Cancelling Headset Connector |
| RG24-15M | Premium Aircraft Battery (Concorde) |
| BM-AIK2A | Battery Charger Airframe Interface Kit (BatteryMINDer) |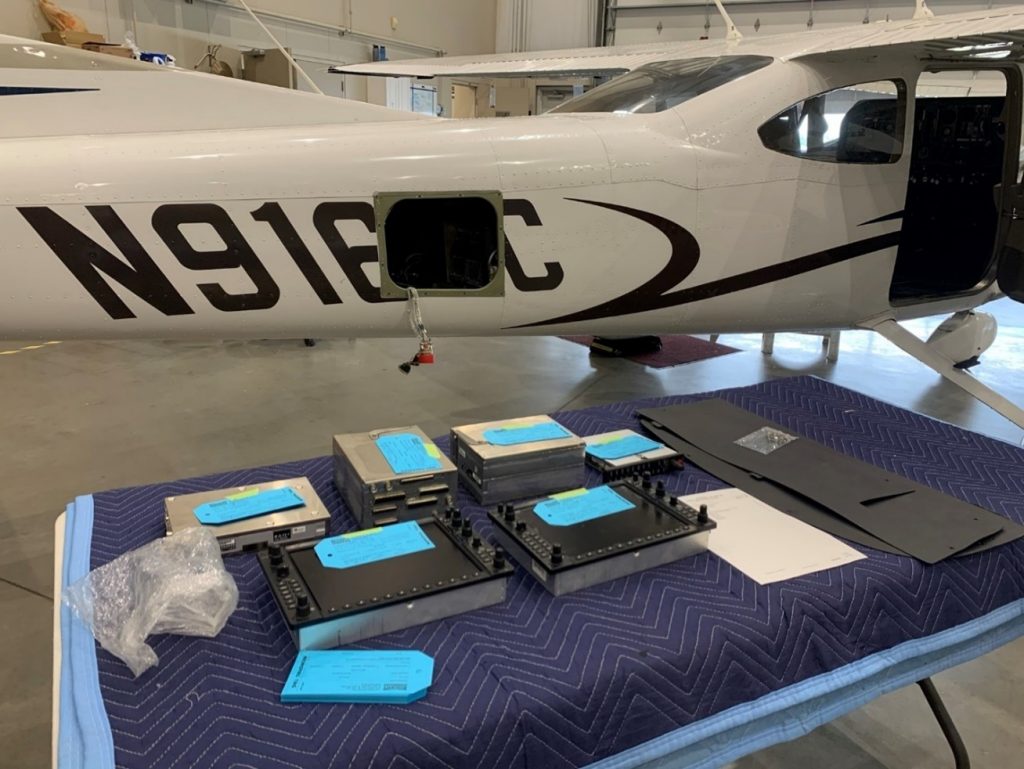 Maxcraft Solution:
Maxcraft was able to help facilitate the entire purchase and importation process. This included a prepurchase, conformity, and import inspection, and filing the required paperwork with Transport Canada to obtain a Canadian certificate of airworthiness, registration, and tail number. With several Maxcraft employees being both pilots and aircraft owners, we have the experience to recommend the best options for a new owner. Some of these upgrades included installing a battery tender to maintain charge while the aircraft sits idle in the hangar, preventing a dead battery when the urge to go flying strikes. We also installed a tilt and swivel mount with a quick release on the panel to cleanly mount any device supported by MyGoFlight's universal mounting system.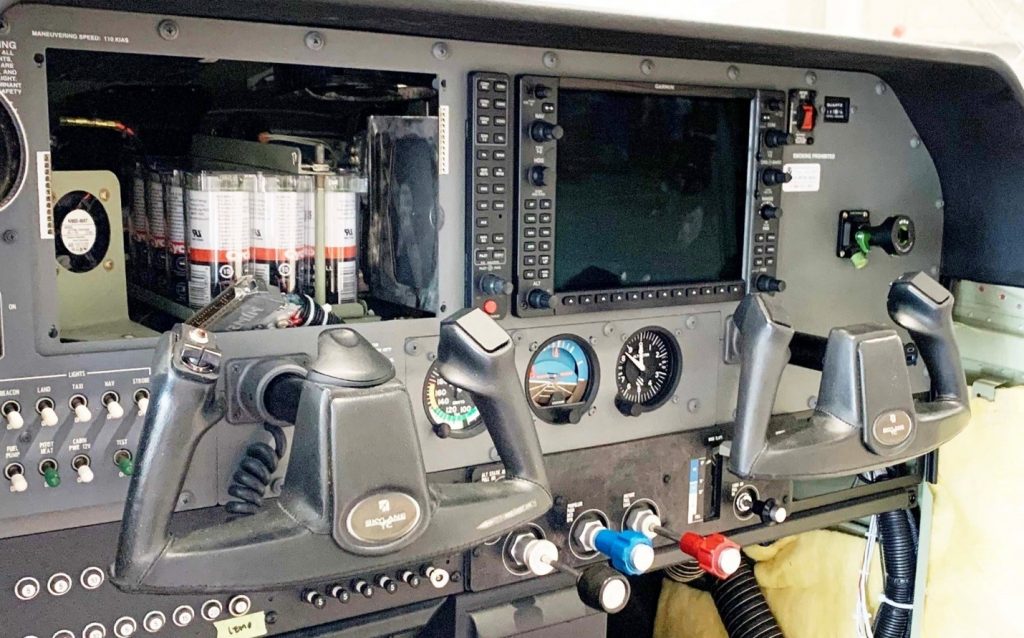 Most of the major modifications we made may not be visible upon first glance, but they definitely make a difference once in the air. Many pilots consider the G1000 suite of avionics by Garmin to be the greatest option when it comes to general aviation avionics. Although they may look very similar side by side, the new Next Generation Integrated (NXi) version of the G1000 makes it an even more enjoyable experience to fly. A more powerful processor, higher resolution LED screen, and reduced power consumption are some of the not so exciting upgrades the NXi brings. Wireless connectivity through a FlightStream 510 allowing flight plan transfers and database updates, SurfaceWatch, and support for ADS-B in data are just some of the improvements over the original G1000.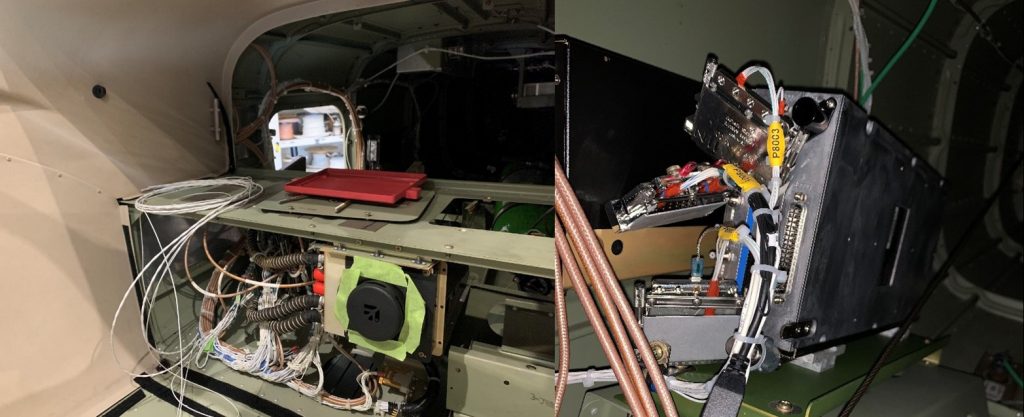 We also installed the Garmin GTS 800 active traffic system. While ADS-B is becoming more and more common, it's very far from being in every aircraft flying, especially here in Canada where ADS-B is not a legal requirement. ADS-B traffic can increase situational awareness dramatically, but it can also give pilots a false sense of security thinking every aircraft will show up on their traffic display. Active traffic systems go a step beyond this and can display almost every aircraft equipped with a transponder within 22 nm. The GTS 800 integrates perfectly with the G1000, displaying both ADS-B traffic and traffic detected by the active traffic system. Garmin's exclusive Clear CAS technology can provide the pilot with spoken audio alerts when potential conflicts are detected telling the pilot exactly what steps to take to avoid a collision.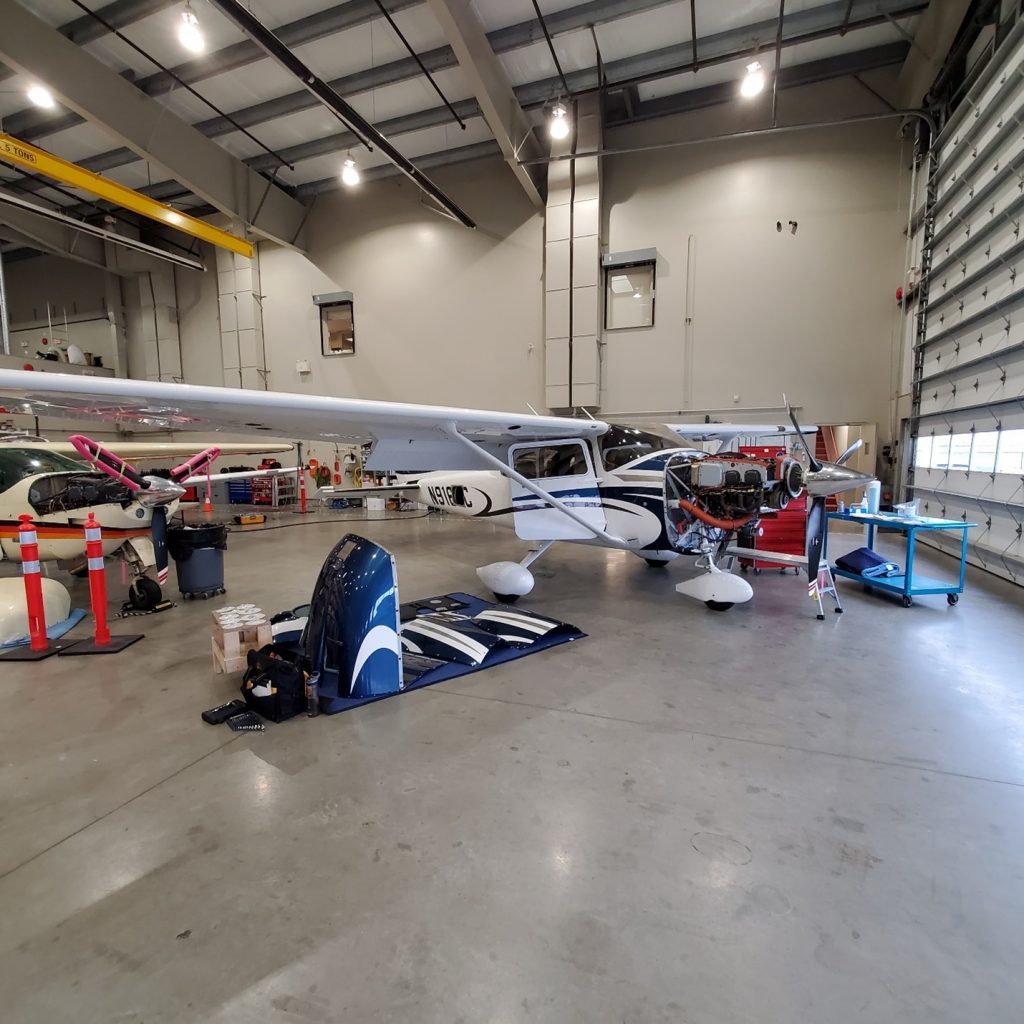 The Story:
We worked together throughout the entire purchase, including the aircraft search. Our first consideration was another 182 for sale by Van Bortel, however after some closer inspection it was determined not to be the right choice due to some engine issues discovered during preliminary prepurchase inspections. Shortly after we found this T182T also at Van Bortel. After checking over the logbooks confirming any modifications or maintenance would be acceptable in Canada, Van Bortel flew the aircraft from Texas to Maxcraft where we completed a thorough prepurchase inspection. After everything was found to be in good condition and would meet airworthiness requirements in Canada, the purchase was finalized.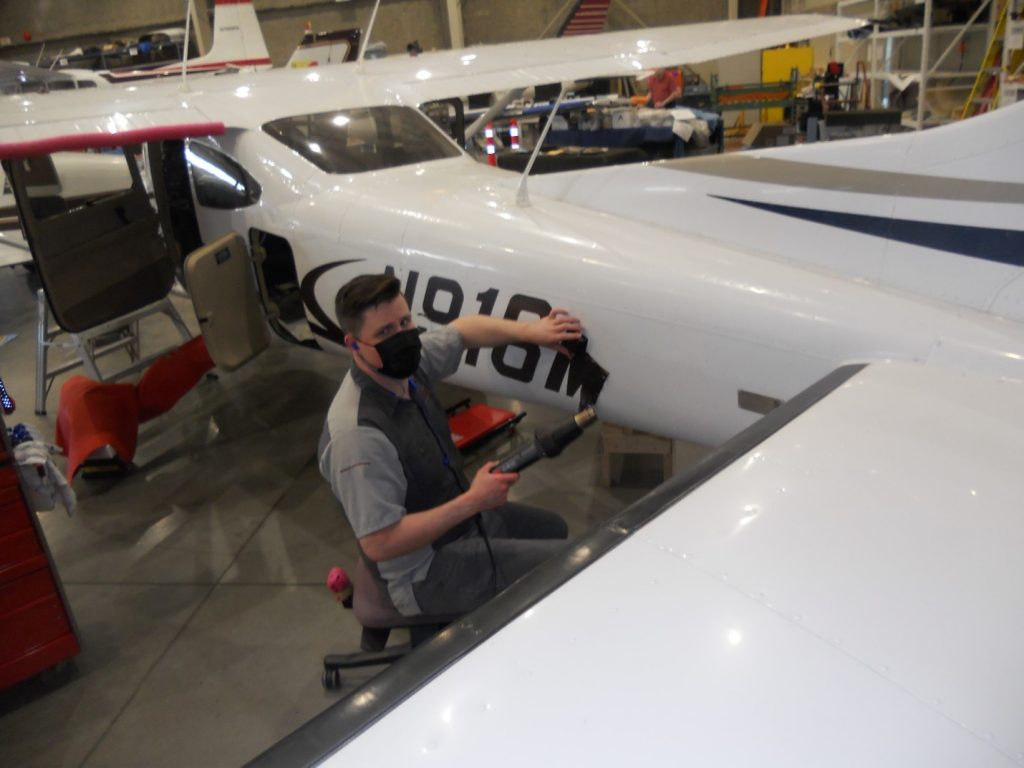 The purchase process can be daunting for someone looking to buy their first aircraft. When the aircraft is registered in another country, it can become even more complicated. Filing paperwork incorrectly or doing steps in the incorrect order can cause delays, or unnecessary expenses. We acted as the customers agent and did everything from reserving a Canadian tail number, to registering the aircraft to obtain a certificate of registration and certificate of airworthiness.
Near the end of the project, we even arranged a professional aircraft detailer to come to our hangar to polish the entire exterior of the aircraft making the already gorgeous paint look just like it did when it came out of the Cessna factory in 2009. Our goal with this project was to make the entire process turnkey for the customer so the only thing they had to think about was where their first flight would be.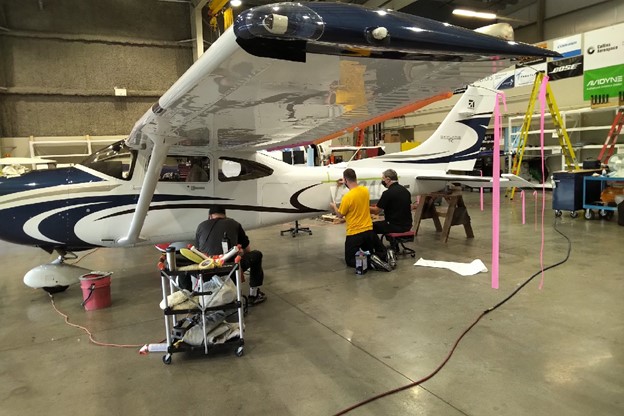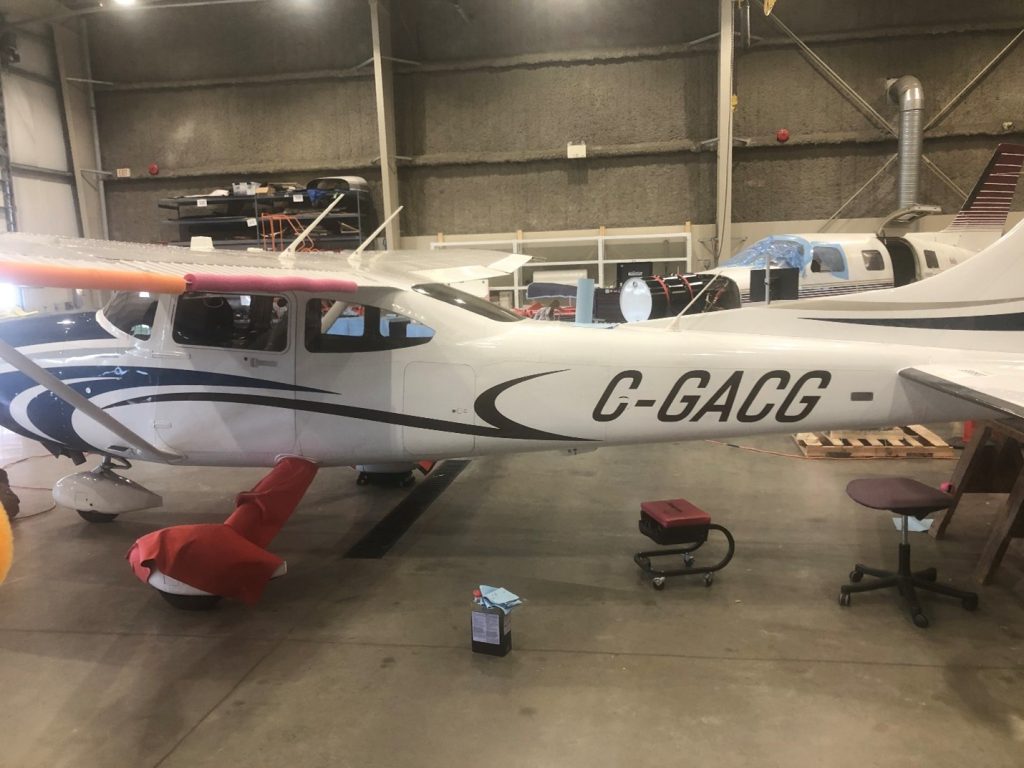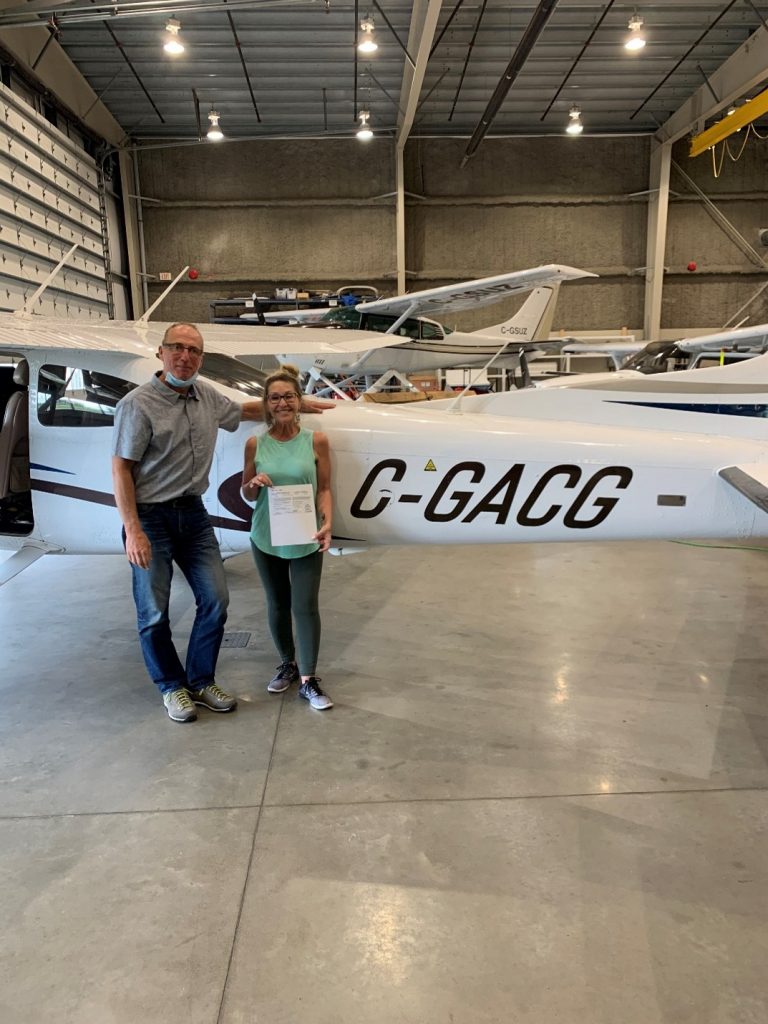 Customer Comments
"I bought my first airplane, a 2009 Cessna 182T, in March of this year. An intimidating process for a first-timer under any circumstances.

The prospect of importing it from the USA, the inspection, registration, and the certification, in the middle of a global pandemic, was daunting to say the least.
Thankfully a pilot friend recommended Maxcraft Avionics and to my delight they were able to step in and quarterback the whole process from the pre-buy inspection to delivery of a clean and polished Canadian registered aircraft.

Their work also included the installation of the latest and greatest avionics and traffic systems. They even lined up Fred at Port Aerospace to build me a custom raised seat.👍🏼
Highly professional, competent, and patient with my many questions they invited and encouraged me to be a part of the process and offered valuable advice on all the changes.

The Maxcraft team are a group of first class professionals that I would recommend to anyone."
~Lise Ash~
Langley, BC