This classic Cessna 172 training aircraft received an advanced glass primary flight display and a highly functional GPS/NAV/COMM equipped multifunction display, preparing the next generation of pilots for the modern flight decks found in commercial aircraft.
Aspen EFD1000 Electronic Flight Display
2004 Cessna 172S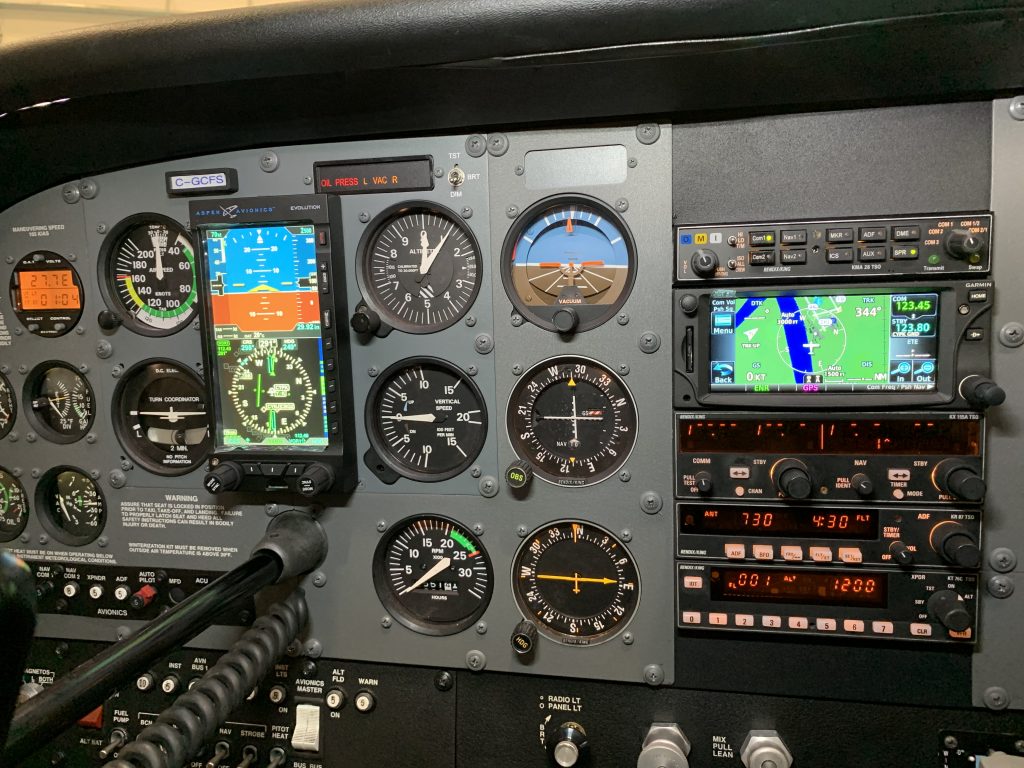 Aircraft & Owner:
Chinook Helicopters is a flight school based out of Abbotsford Airport (CYXX) which has been providing helicopter and airplane flight training since 1982. This Cessna 172S is used to train potential airplane pilots at all levels of experience. From student pilots on their very first discovery flight, to commercial and instrument students preparing for their flight tests. The Cessna 172 is the most produced aircraft in the world with more than 44,000 having been built since first introduced in 1956. The S variant brought an increase in engine horsepower resulting in an increased maximum takeoff weight. Popular with both private owners and flight schools, the Cessna 172 is a general aviation classic.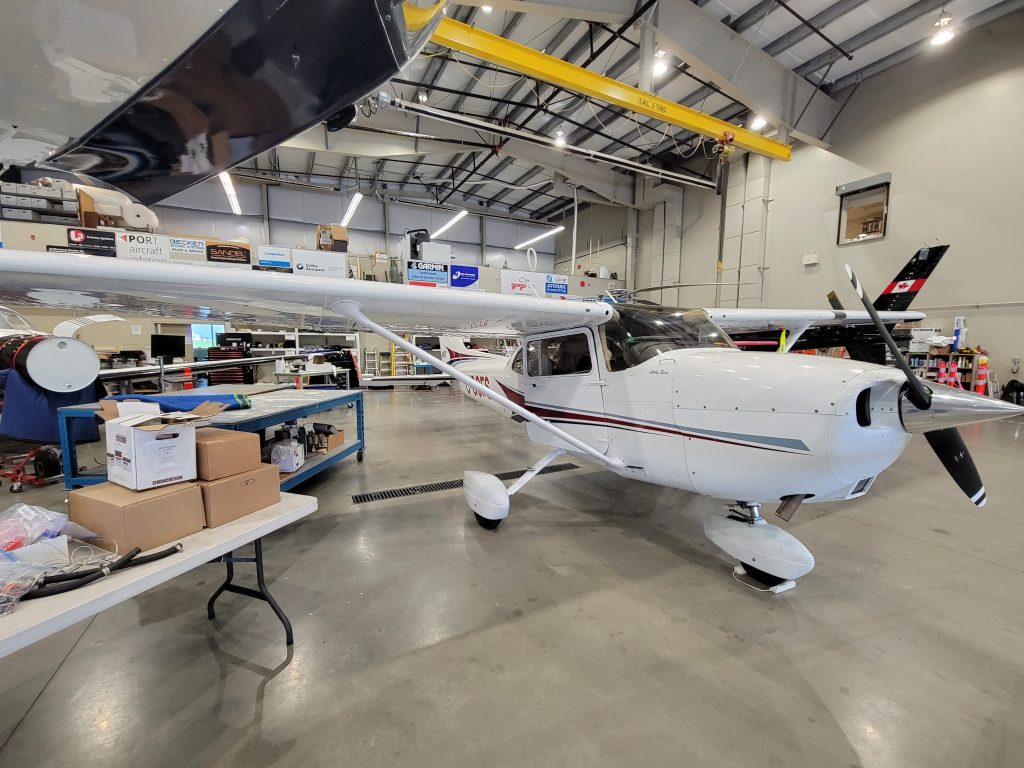 Need:
It hasn't been unusual for student pilots to learn to fly in an aircraft with traditional instruments. However, times a
re starting to change. Many entry-level commercial pilot jobs will require pilots to operate advanced avionics. The amount of technology found in cockpits has increased more in the past decade than it has any other time before.
This flight school wanted a modern and reliable glass primary flight display, and an easy-to-use GPS, navigation, and communication interface. In the competitive business of flight training, an economical option is a must to ensure they receive an equitable return on their investment.
NEW EQUIPMENT LIST
| | |
| --- | --- |
| GTN 650 | GPS/NAV/COMM Multifunction Display (Garmin) |
| EFD1000 MAX | Primary Flight Display (Aspen Avionics) |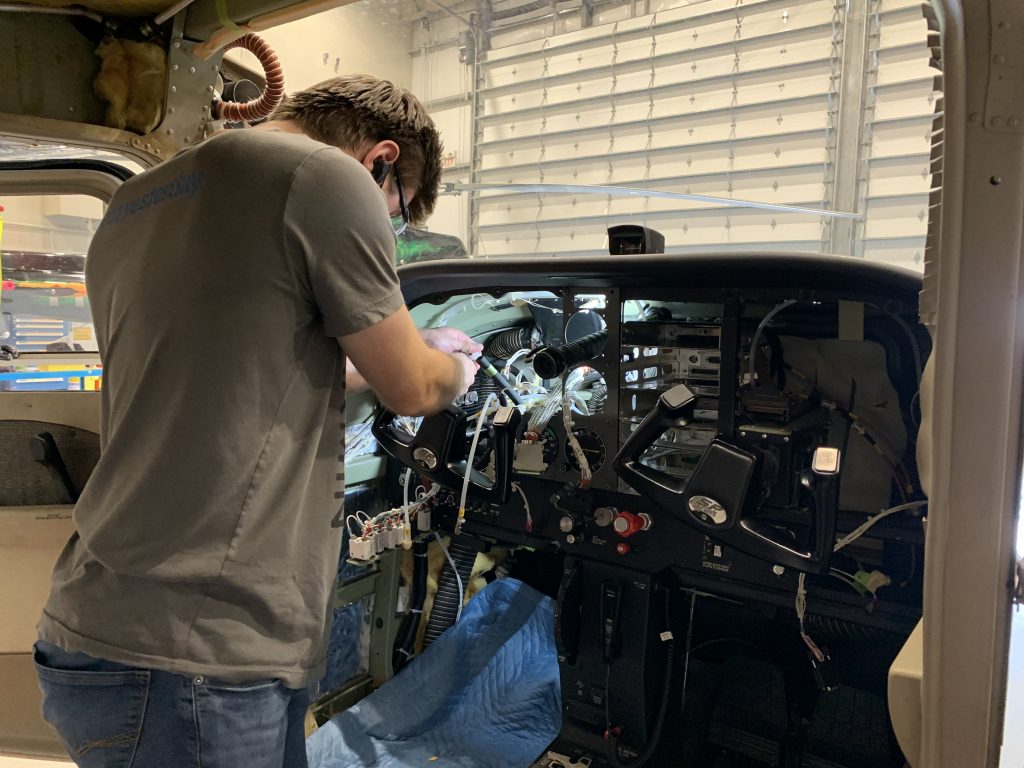 Maxcraft Solution:
The Aspen Evolution 1000 is one of the most affordable ways to get a glass primary flight display without sacrificing features. The Evolution Flight Display is designed to fit into already existing six-pack panel without the need for extensive panel modifications. Contained entirely in one unit, there's no need for remotely mounted boxes. Additional features such as Synthetic Vision can easily be added later with a simple software upgrade. The Evolution 1000 integrates seamlessly with a wide variety of GPS and NAV receivers displaying the relevant information directly on the primary flight display.
The GTN 650 from Garmin is a top-of-the-line device combining the many features of a GPS, NAV receiver, VHF comm transceiver, and multifunction display into one small sized unit. With an easy to navigate touchscreen interface everything is just a few touches away. The GTN 650 can also interface with a wide variety of other avionics to provide more information and control including controlling a remote mounted transponder directly on the 4.9" touchscreen. Chinook Helicopters has a large fleet of training aircraft. As part of a continuing plan to upgrade and have greater fleet commonality the Aspen Evolution and GTN 650 combination was an excellent choice.