Maxcraft utilized it's in house design services department to release a supplemental type certificate to install the Astronautics RoadRunner electronic flight information system in the Bell 212 helicopter for the very first time.
Groundbreaking Astronautics RoadRunner EFIS Installation in Bell 212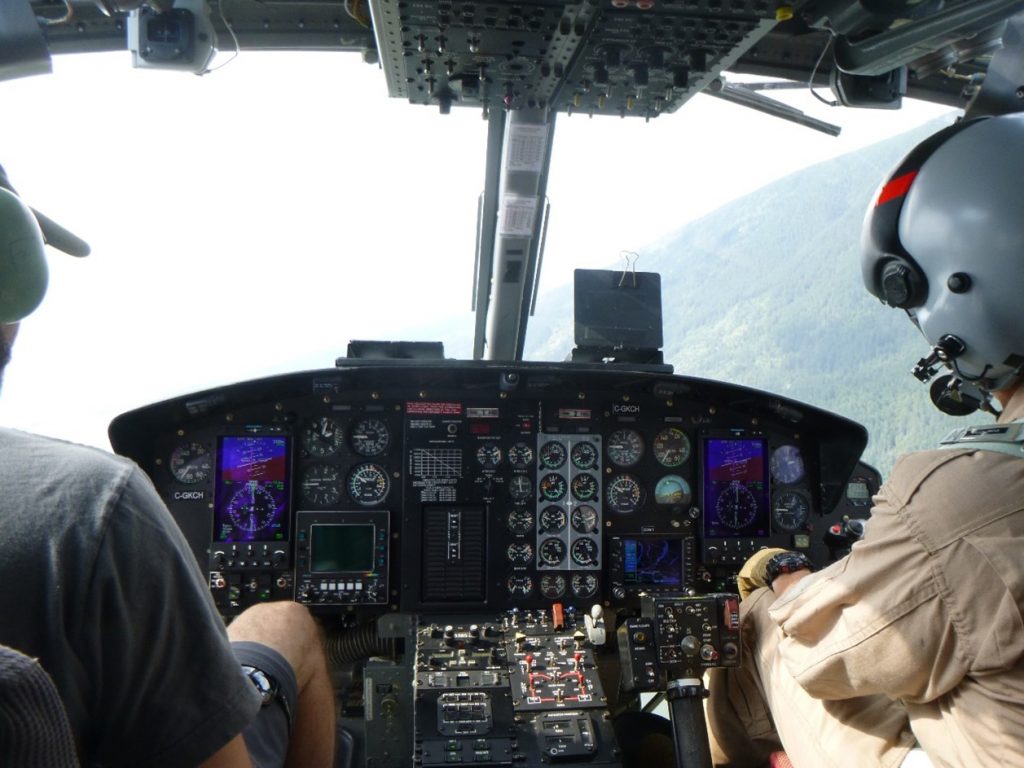 The Aircraft and Owner
Canadian Helicopters is the largest helicopter transportation services company in Canada with 25 bases and a fleet of over 90 light, medium, and heavy life helicopters. The Bell 212, first produced in 1968, is a medium duty helicopter suspended by two blades. It can be flown single pilot with a up to 14 passengers and a max range of 237nm.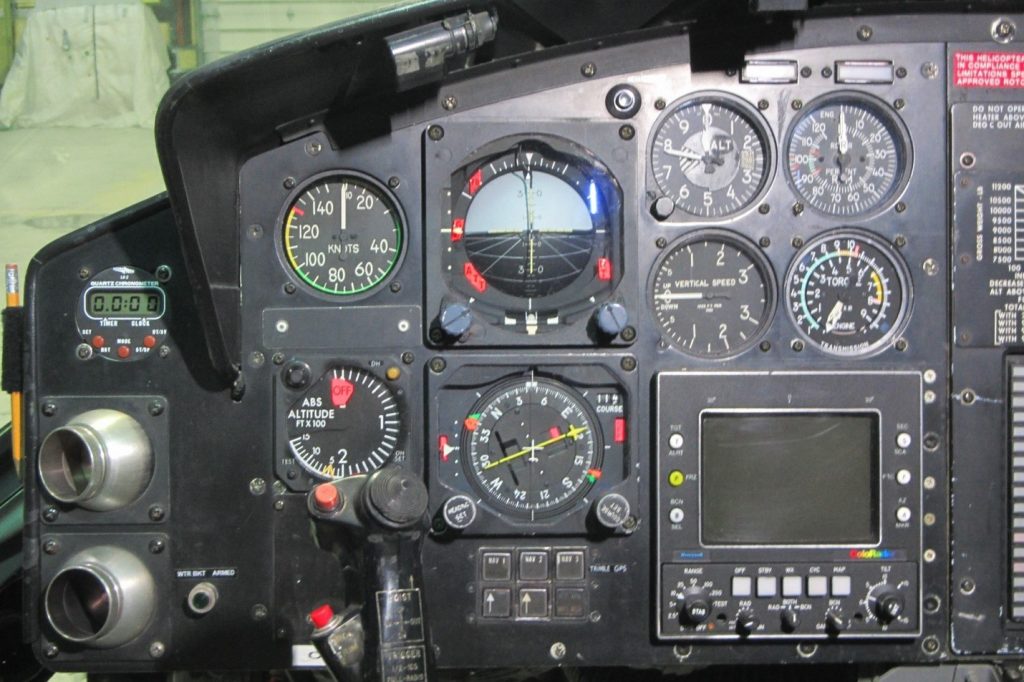 Need
This aircraft had dated avionics and flight instruments and was in dire need of a refresh. Requiring IFR capabilities, this aircraft needed a capable GPS system which can interface with both the older helipilot system and modern flight display systems.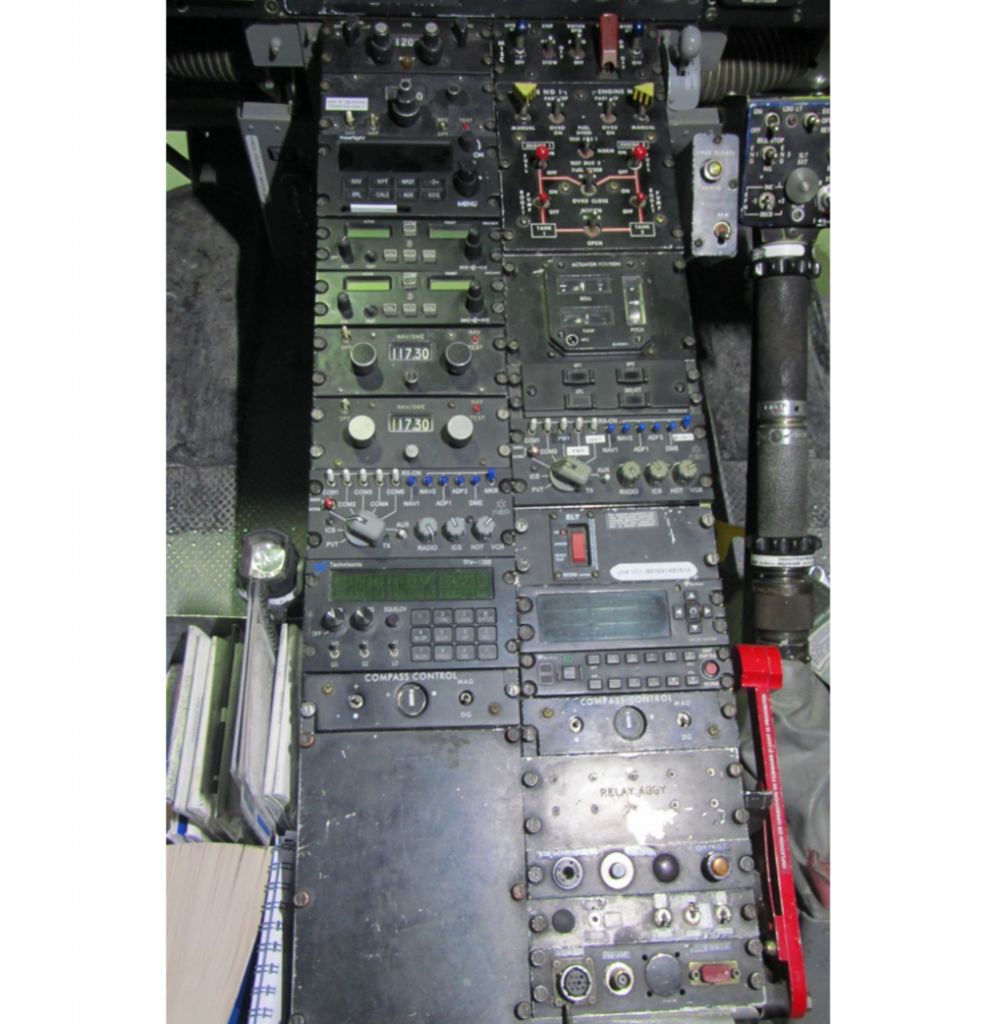 Maxcraft Solution
The centerpiece of this installation is the dual Astronautics RoadRunner AFI7400 PFD which allow for redundant GPS/IFR navigation and enable LPV approach capability by interfacing with the pre-existing helicopter flight director. Installing the Road Runner PFD in the Bell 212 required extensive design work, which was done by our in-house design approval organization. By keeping design work in-house, we are able to decrease cost and turnaround time. We decided to pair the Road Runner with dual Garmin GNS530WS which combines the many functions of a GPS, navigation receiver, and radio transceiver into an all-in-one device. The GNS530WS were selected for fleet commonality, although somewhat dated they remain capable systems. The combined systems are approved for fully coupled LPV approach operations
NEW EQUIPMENT LIST
| | |
| --- | --- |
| Dual AFI4700 | RoadRunner Electronic Flight Instrument (Astronautics) |
| | |
| GNS530WS | All-in-one GPS/Nav/Comm (Garmin) |
| TA202 USB | Dual A/C USB high power charging ports (True Blue Power) |
| SH20-37 | Transport Canada Supplemental Type Certificate (Maxcraft) |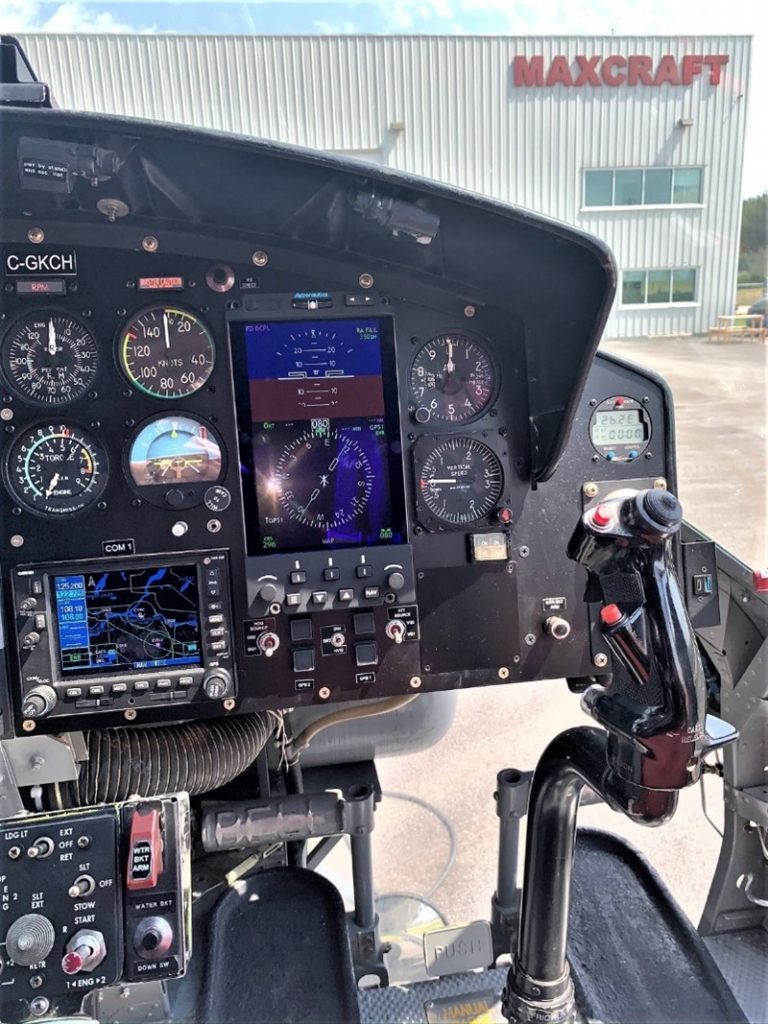 The Story
This overhaul project wasn't limited to new avionics. GKCH started its makeover at one of our partners Heliwelders Ltd (A division of Canadian Helicopters), where it underwent major airframe and powerplant maintenance, and received new paint. During its time at Heliwelders we worked on site to begin the avionics upgrades simultaneously. Much of this work included finalizing the details to obtain a supplemental type certificate to allow us or other shops to install the Roadrunner AFI4700, with Garmin GNS530WS in the Bell 212 for the first time.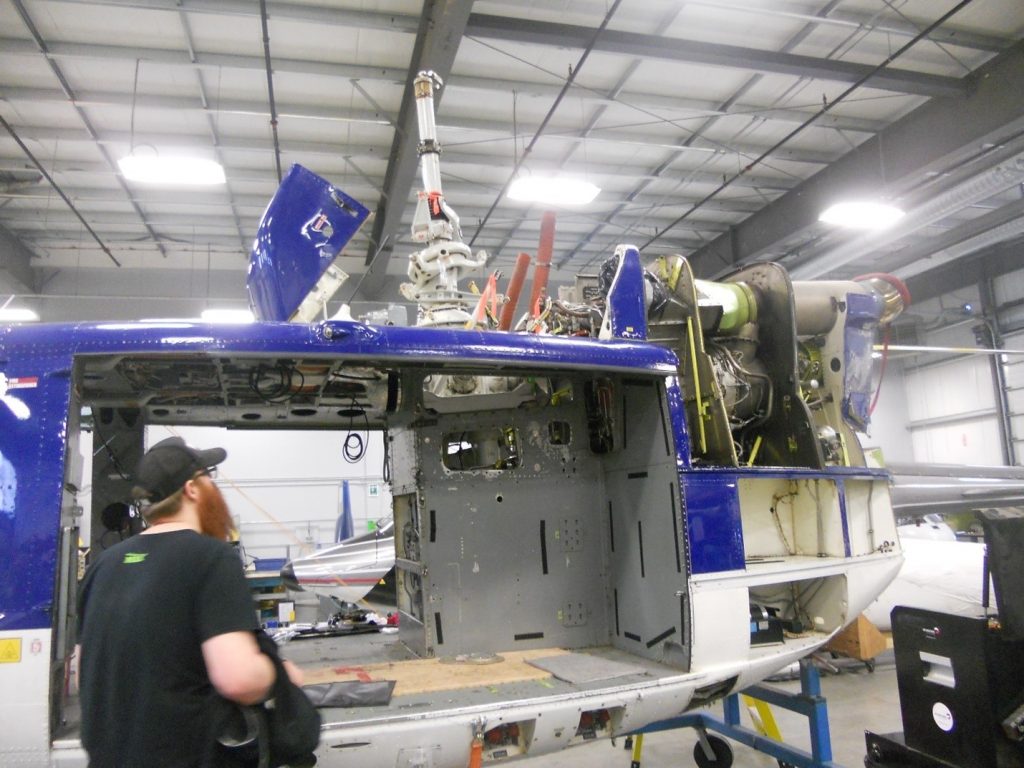 Once the maintenance work was completed, the aircraft was transferred to our hangar in Pitt Meadows. Where we began the remainder of the work, including removing old equipment, running new wire, mounting antennas, and the many other tasks associated with a project of this size.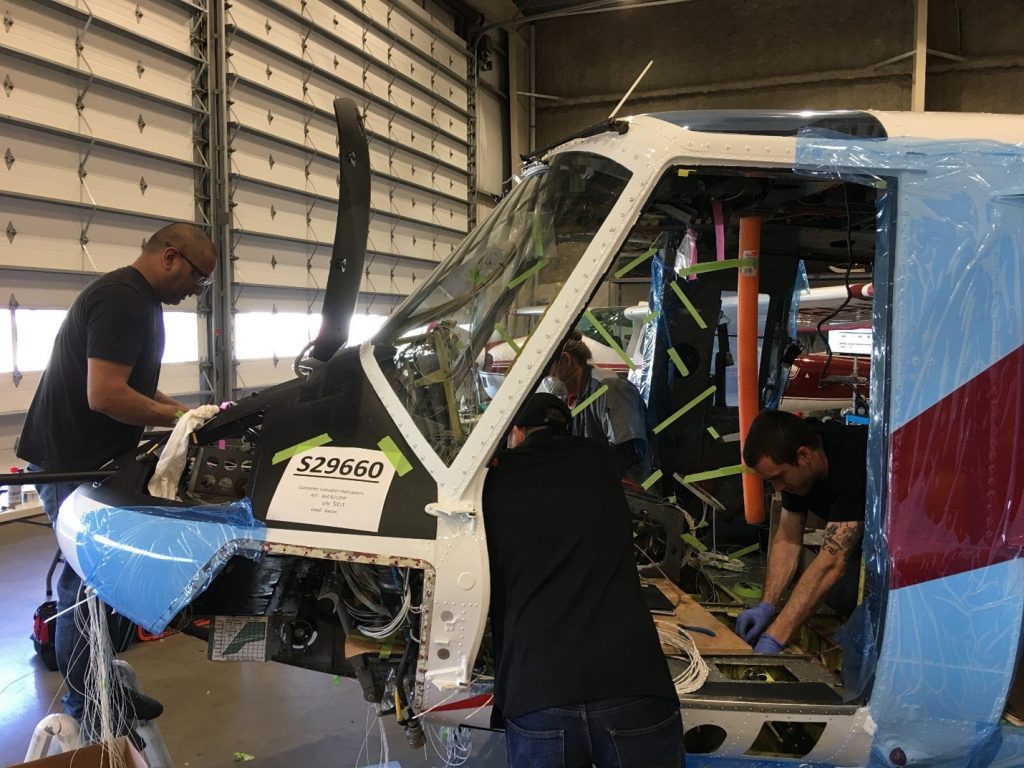 Customer Comments"Maxcraft has been a long-standing supplier of Canadian Helicopters. We anticipate significant benefit with this retrofit and are pleased to partner with Maxcraft on this initiative."
Don Wall
President & CEO
Canadian Helicopters Ltd