Commercial Fleet Upgrades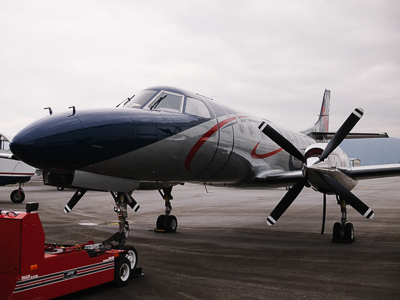 Today we'll take a look at a fleet upgrade project that Maxcraft undertook on short notice for a regional airline with a very tight upgrade schedule. While some of the equipment here may not be as visually impressive as what you see in some of our full-glass projects, this type of upgrade is an ideal solution for many commercial operators. The Sandell ST3400 TAWS is a self-contained drop-in unit with a 3-ATI form factor. It requires minimal remote boxes, minimal panel modification, and with Maxcraft's unique STC, it can be configured to meet Canadian TAWS requirements, including EAA.
This unique STC was developed by our own design services staff and follows our previously-developed STC for installation of the same equipment into Beechcraft 1900 series aircraft. In both versions, the ST3400 is configured such that it meets Canadian TAWS requirements including EAA.
Maxcraft Avionics continues to offer affordable EAA TAWS solutions for Fairchild Metroliners and Beechcraft 1900-series aircraft.
Summary of Installed Avionic Systems
Fairchild Metroliner
ST3400 TAWS (Sandel) system per Maxcraft STC to meet Transport Canada EAA Requirment
Beechcraft King Air 350
ST3400 TAWS (Sandel) per Maxcraft LSTC