Maxcraft worked together with Indonesia Defence Services, a military contractor based in Indonesia to design a major avionics upgrade in the Indonesian Military's fleet of AS350 and AS550 helicopters. This included the first ever installation of a modern cockpit voice and flight data recorder in a light rotorcraft. Our in-house Design Approval Organization produced a supplemental type certificate (STC) quality data package which included everything required to complete the installation of the Flight Data Systems, along with a G500H TXi primary flight display, which was integrated with a GTN 750H Xi, and GTN 650H Xi.
Design Services for Military Helicopter Fleet Upgrades 
Airbus AS 350 B3 & AS 550 C3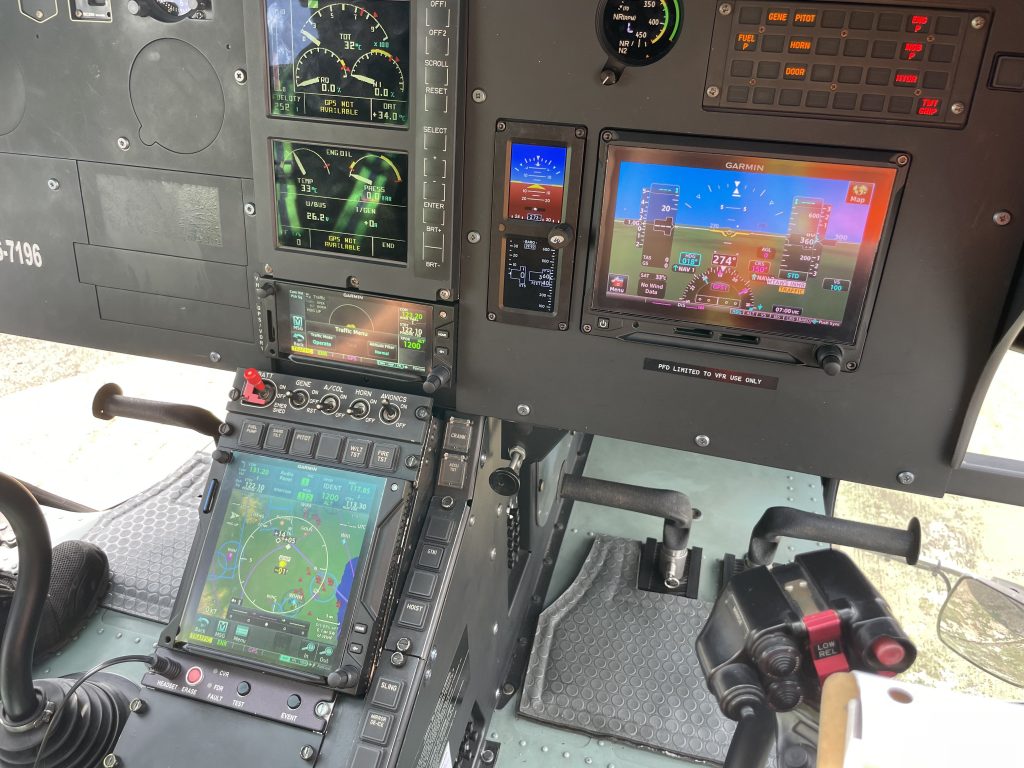 Aircraft & Owner: 
The Airbus Helicopters AS550 C3 is a single engine multipurpose helicopter designed for use by military forces. Based on the versatile airframe of the AS350, the AS550 comes with several modifications to make it more suitable for military operations, including the ability to mount a wide variety of weapon systems. This fleet of helicopters is operated by the Tentara Nasional Indonesia Angkatan Darat (TNI-AD), The Indonesian Army. Indonesia Defence Services (IDS) is an aircraft maintenance organization and military defense contractor who specialize in aircraft avionic systems by providing inspections, structural repair, modification, and other maintenance tasks for the Indonesian Military. IDS was awarded a contract by the Indonesian Military to perform major upgrades to their fleet of AS350 and AS550 helicopters.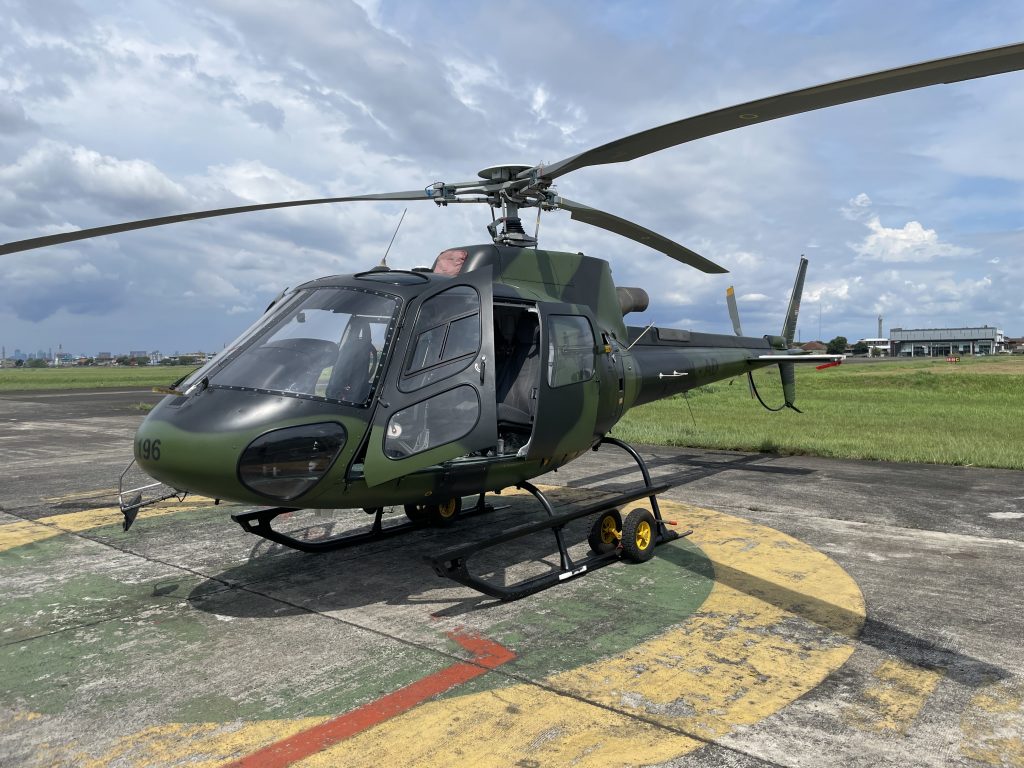 Need: 
We were initially approached by Bill Cannan, a consultant who often works closely with IDS on projects like this to find solutions to certification and design challenges, to provide one of our existing supplemental type certificates (STCs) for Garmin's traffic collision and avoidance system to the Indonesian Military, however we did not currently have an STC for exactly what they were looking to install.  
Further discussions with Bill led to our understanding that the work scope was much larger than just a traffic advisory system. IDS needed support for a complete Garmin avionics upgrade program along with a full CVFDR installation.  
While most civil operators of light helicopters have no need for a cockpit voice and flight data recorder (CVFDR), military operators often have special use cases, and they chose to install CVFDRs across this fleet. IDS also approached other companies looking for STC approval to install the Flight Data Systems FDS84 cockpit voice and flight data recorder, however they found that no STC was available. This would be the first time a modern, fully integrated cockpit voice and flight data recorder would be both installed and approved in a light rotorcraft such as a the AS350. 
As military aircraft are registered and operated under completely different rules and regulations from civil aircraft, they often times don't require a formal "STC" to complete small or large upgrades. This is even more true with airframes designed exclusively for the military end users as these aircraft may not even have a type certificate to begin with. We can't acquire a supplemental type certificate without a type certificate to supplement. However, militaries almost always prefer STC'd options because of the rigorous oversight required to obtain one ensuring modifications will not affect flight safety.  
NEW AVIONICS EQUIPMENT LIST 
G500H TXi

 

Integrated Flight Display with SVT (Garmin)

 

GTN 750H Xi

 

6.9" WAAS GPS/Nav/Com/Multi-Function Display (Garmin)

 

GTX 335R

 

Remote Mounted ADS-B Out Transponder (Garmin)

 

GTS 855

 

TCAS I Traffic Collision Avoidance System (Garmin)

 

GMA 35

 

Remote Mounted Digital Audio Panel (Garmin)

 

GTN 650H Xi

 

4.9" WAAS GPS/Nav/Com/Multi-Function Display (Garmin)

 

HTAWS Enablement

 

Helicopter Terrain Awareness and Warning System on GTN 650H Xi (Garmin)

 

MD302

 

Standby Attitude Module (Mid-Continent Instruments)

 
NEW CVFDR EQUIPMENT LIST 
FDS84-3101

 

Sentry Cockpit Voice and Flight Data Recorder (Flight Data Systems)

 

FDS84-4300

 

CVFDR Cockpit Control Unit (Flight Data Systems)

 

FDS84-5000

 

Amplified Cockpit Area Microphone (Flight Data Systems)

 

FDS81-1051

 

Modular Acquisition Unit (MAU) (Flight Data Systems)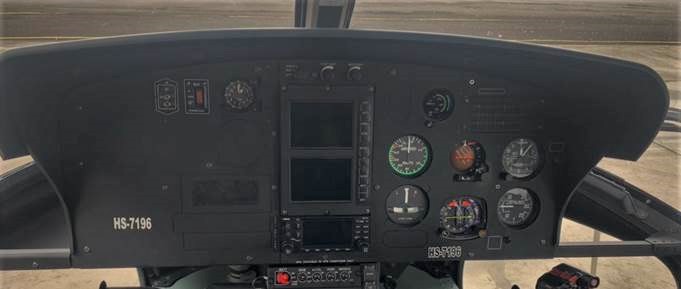 Maxcraft Solution: 
Working with military organizations differs from civil authorities as often they have unique requirements. We offered to create unique, highly detailed data packages for this entire installation, without issuing an STC. These data packages were completed with the same care, attention, and scrutiny as a full STC project, and included wiring diagrams, schematics, and physical design drawings. The Indonesia Defence Airworthiness Authority (IDAA) is responsible for approving Maxcraft's documentation package. As a Transport Canada Design Approval Organization, we've created and been issued over one hundred STCs, making complex work like this routine for us.  
IDS independently sourced all the equipment required for this installation, leaving us with the design work. After several back-and-forth emails to determine our scope, what equipment is currently installed in the aircraft, and many other contributing factors, we sent in a proposal and won the bid. 
Maxcraft's Design Approval Organization team in Canada worked closely with the IDS team in Indonesia, through a 14-hour time zone difference.  
Avionics Upgrade Summary 
This project involved replacing almost all the avionics with new Garmin equipment. The older GNS 430 GPS/Nav/Com, would be replaced by a GTN 750H Xi, and GTN 650H Xi. The GTX 327 would be replaced by a GTX 335R ADS-B remote transponder, both enabling ADS-B out, and freeing precious space on the panel by being controlled entirely from the GTN 750. The GMA 340 audio panel was also replaced with a remote mounted GMA 35, which is also controlled by the GTNs. The most noticeable change however was the addition of a primary flight display (PFD). Replacing the standard analog instruments is Garmin's G500H TXi 7" touchscreen PFD. To the left of the G500H TXi is the MD302 Standby Attitude Module from Mid-Continent Instruments. The MD302 will be an emergency fallback option in the rare instance the PFD fails. With a rechargeable backup battery, the MD302 can continue providing vital flight information such as the attitude, altitude, airspeed, and more.
CVFDR Upgrade Summary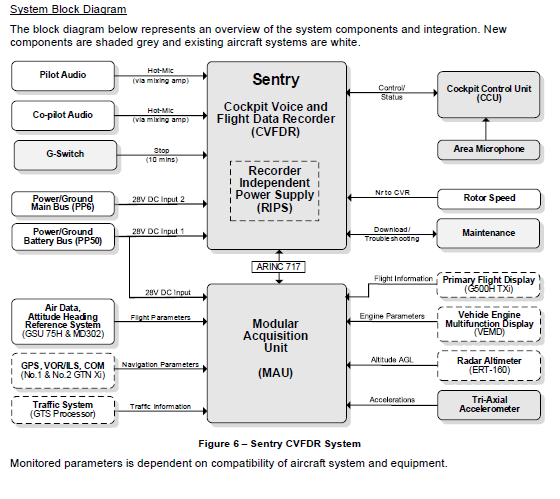 The Sentry cockpit voice and flight data recorder platform from Flight Data Systems is the world's smallest, lightest, and lowest power combination CVFDR. By combining the cockpit voice and flight data recorder into one compact unit, not only is the size and weight reduced, but power consumption is less than half of many competing options allowing for additional power to be budgeted towards mission critical systems. The Sentry CVFDR integrates with many of the existing aircraft systems to collect data while also adding additional sensors such as a cockpit area microphone, and accelerometers to detect aircraft movements. 
The simultaneously installed Garmin G500H Txi system (GSU 75H ADAHRS) provided the necessary air data, heading and attitude inputs.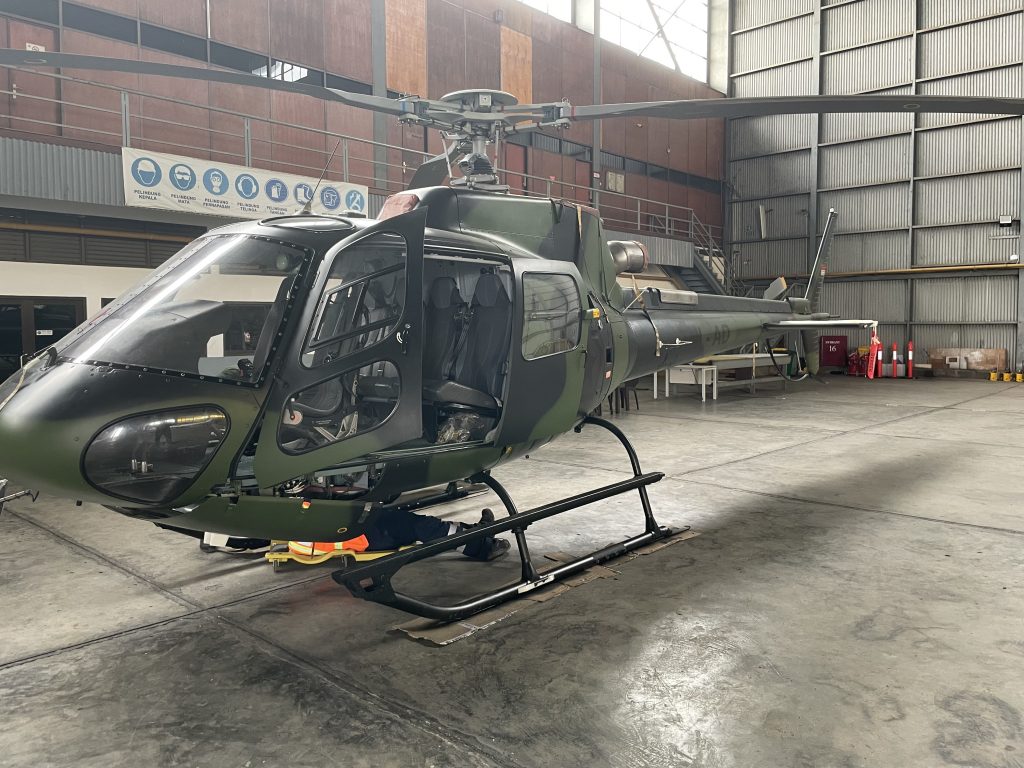 The Story: 
One of the biggest challenges of this project was the distance between Maxcraft and the aircraft. Design Approval projects of this magnitude are often difficult to manage when everyone is working together in the same hangar, let alone when two teams are working over 13,000 KM apart. With these challenges in mind, IDS worked and Maxcraft worked together tirelessly to get the job done. This included shipping some items, such as the instrument panel, from Indonesia to Canada so our Design Approval Organization team could design modifications. Other information was exchanged back and forth, mostly through email, but with some phone/video calls as well.  
"there were hundreds of emails fine tuning the design" – Daryl MacIntosh, President – Maxcraft Avionics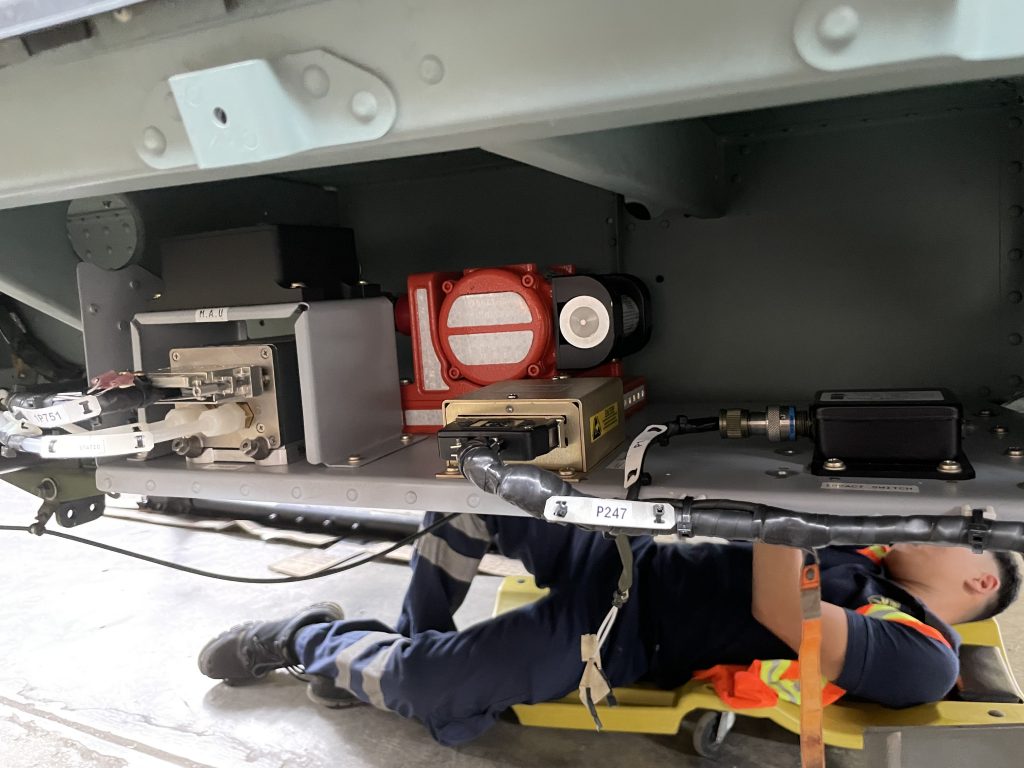 After our design was finalized, and the team at IDS completed the work of bringing our design to life by physically installing all the equipment, terminating, and running wires, and everything else involved with a complex installation like this, one of our delegates traveled all the way from Vancouver to the IDS job site, and spent a week working hands on with the IDS team. Our delegates assisted with configuring the avionics systems, performed inspections to ensure our designs were properly followed, and also witnessed the ground and flight testing of the aircraft to ensure all the systems were working as we expected. This time spent on the ground with the IDS team also allowed our delegate to receive feedback from the installers, customer, pilots, and the military airworthiness authority. 
Outside of working on the aircraft, our delegate also got to experience the people, culture, and food of Indonesia during his week-long stay. 








Customer Comments
"Thank you very much for your support during the Fennec glass cockpit upgrade project.
We understand the difficulties of working with a team from a different location and time zone.
However, despite that, we managed to complete the project.
Dave replied to our inquiry fast and Michael taught us a lot and gave really good recommendations for our installation during his visit.
We hope to continue working together with Maxcraft avionics for our future projects.
Thank you."
Ronaldi Lohardja
Project Engineer
PT Indonesia Defence Services