Airbus H125 Autopilot and Glass Panel
Aircraft: Airbus H125 (formerly Eurocopter AS350-B3e) helicopter
Owner: Our customer purchased this aircraft new from Airbus last year. He owns numerous aircraft but acquired this helicopter for his private use.
Need: He uses this for flying to remote locations and hiking, etc. More interesting, he built a landing pad at his business and uses it to commute to work and back to home. That's one way to eliminate traffic jams!
Solution: (equipment)
STC SH12-43 G500H Install Approval (Maxcraft)
G500H Flight Display System (Garmin)
MaxPanel Custom Instrument Panel (Maxcraft)
GTS-800 Traffic System (Garmin)
Heli-SAS autopilot system (Genesys)
Install 5 Lemo jacks (Maxcraft)
Glove box with USB power plug (Jupiter)
Install provisions for portable 796 (Maxcraft)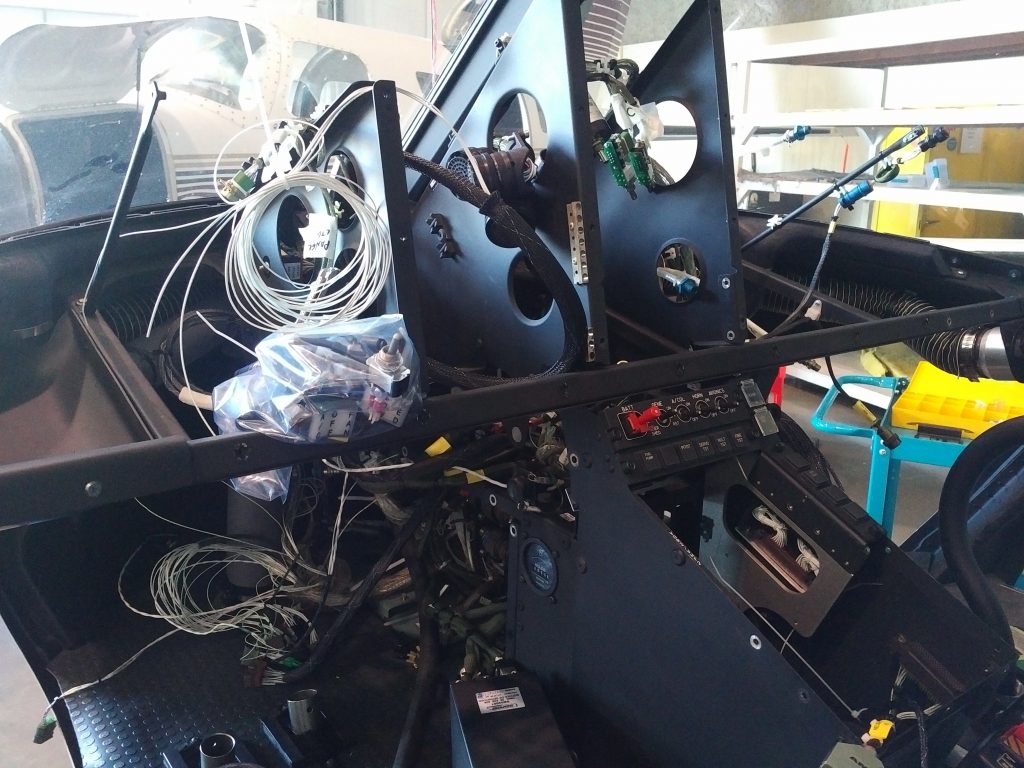 Story:
We worked with our customer during the buying process of his helicopter to design his ultimate panel. It was decided that he would order it with steam gauges from the factory and then we would upgrade it once he took delivery. Well he was having so much fun flying it we didn't get our hands on it for almost a year later. That worked out well as he then knew exactly what was working well for him and what he was missing. The big items of concern were an autopilot, active traffic system, and a glass panel to display everything. Equally important were the small things like USB charging, re-arranging the panel layout slightly, a glove box, improved mount for his portable etc. With many hours of adventurous flying in front of him he will get to enjoy all these custom refinements on his personal helicopter.