A Bonanza of Glass Panel Upgrades: Part 3
2001 Beechcraft Bonanza B36TC
Aircraft & Owner:
This Bonanza is a B36TC, which first began production in 1982. With only 116 ever built this is one of the newest being built in 2001, when production was ended in 2002. The owner is a successful businessman who owns several car dealerships in Washington State. Previously owning a Cessna 206 this Bonanza is a solid step up.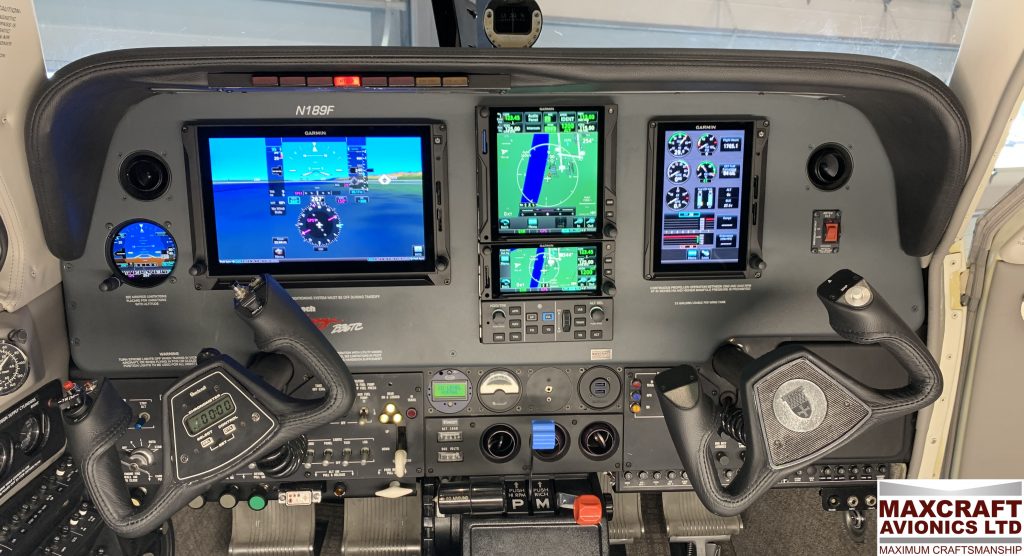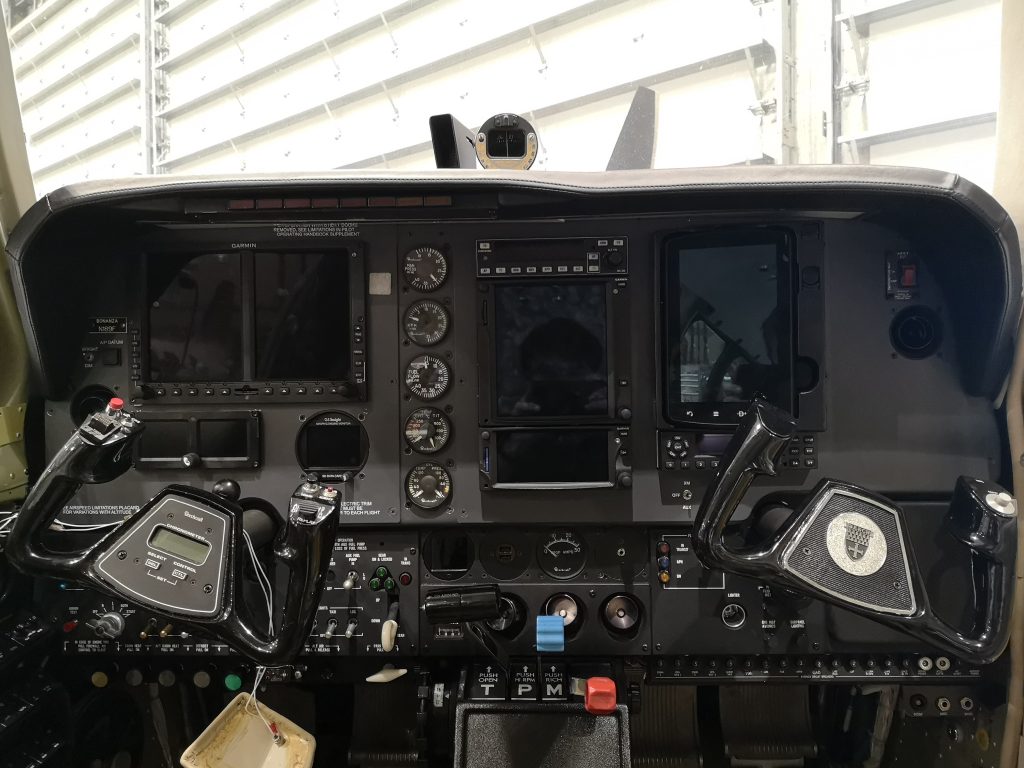 Need:
While this panel came to us with some very respectable avionics, the owner is coming to this Bonanza from a Cessna 206 with Garmin's G1000 suite of avionics. With this in mind he wanted a panel with similar, or better features and Garmin's G500 TXi lineup achieved that goal perfectly.
NEW EQUIPMENT LIST
| | |
| --- | --- |
| G500 GDU 1060 TXi | Integrated Flight Display with Synthetic Vision Technology (Garmin) |
| GFC 500 | Digital Autopilot with Yaw Control (Garmin) |
| GDU 700 TXi | G500 Portrait Flight Display (Garmin) |
| G500 TXi EIS | Engine Information System Display (Garmin) |
| GSB15 | USB Power Supply (Garmin) |
| Flight Stream 510 | Advanced Connectivity and Mobile Device Integration (Garmin) |
| GTN 750 Xi | GPS/NAV/COMM/MFD (Garmin) |
| GTN 650 Xi | Small Form Factor GPS/NAV/COMM/MFD (Garmin) |
| GI 275 | Attitude Indicator and Multi Function Display (Garmin) |
| GMA 35c | Digital Integrated Audio Panel (Garmin) |
| GDL 69A | Sirius XM Weather Receiver (Garmin) |
| Aero 551 | Panel Mounted CO-Detector (Guardian Avionics) |
| Lemo Jacks | Powered Headset Jacks (Bose) |
| MaxPanel | Custom Cut, Formed, and Powder Coated Instrument Panel (Maxcraft) |
Maxcraft Solution:
While this Bonanza was already equipped with a GTN 750 and 650, a new version, the Xi, had been released in the time since installation. With higher resolution screens, more speed and processing power, the GTN Xi series have even more room to grow and connect with other components. The Flight Stream 510 from Garmin makes updating the many databases as easy as connecting your phone or tablet to your GTN. This data is then sent to all the other compatible avionics in your aircraft. The GTN Xi series is identical in size to the original GTNs making upgrades as easy as sliding the old one out and the new one in. We also replaced the old dual-screen G500 with the new widescreen touchscreen G500 TXi. The G500 TXi utilized the pre-existing attitude/heading reference system (AHRS) and air data computer (ADC) systems from the original G500 install.
The Story:
This was our third and final Bonanza to upgrade for this project. After completing the first two, we were able to streamline the process for this Bonanza and turn it around even quicker than the first. Knowing exactly the types of challenges we would face; we were able to prepare for them ahead of time and keep surprises to a minimum.
We also teamed up with one of our Trusted Affiliate Network partners to have a high-end interior installed by Port Interiors while we worked on the avionics. Port worked with our customer and Bonanza interior supplier Aviation Design and custom fit and installed a new side panel kit. Port also installed hand-stitched leather seats, new trim throughout the interior, custom carpet, new seatbelts, and beautiful hand stitched and leather wrapped yokes for both the pilot and co-pilot.