A Bonanza of Glass Panel Upgrades: Part 2
1980 Beechcraft Bonanza A36TC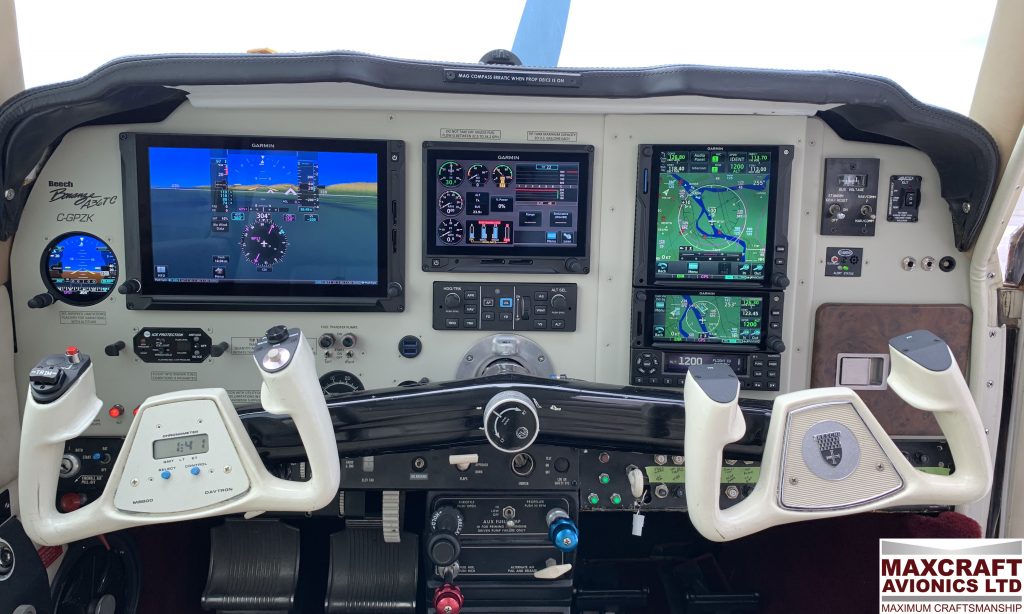 Aircraft & Owner:
This aircraft was purchased not too long before coming to Maxcraft. Replacing the owner's Piper Meridian, the Bonanza was a much more economical solution while still allowing him to make long cross-country flights. The Beechcraft Bonanza was originally released in 1947 and has been in production longer than any other aircraft. Seating six passengers with a single engine, the Bonanza became popular in the general aviation community. Marketed towards companies as a way to save time and money when travelling for business, it also offered attractive specifications for personal travel. The A36TC model was equipped with a three-bladed propeller combined with a turbocharged engine making 300hp.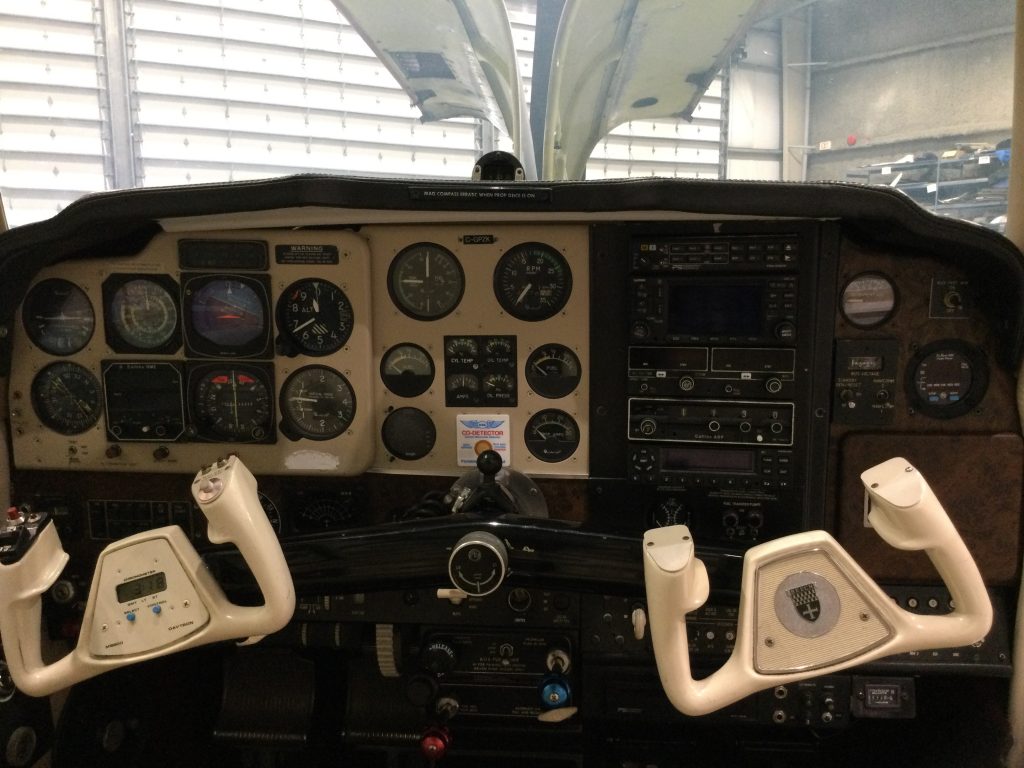 Need:
Coming from an aircraft equipped with Garmin's G1000 suite of avionics, this customer didn't want to step down to something with standard instruments. Although this aircraft had received a number of upgrades throughout its life, the core of the instrument panel hasn't changed much since it rolled out of the Beechcraft factory in 1980. While being IFR capable, it was missing many modern peace of mind and usability features. This aircraft also required some "while you're at it" upgrades including a 406mhz emergency locator transmitter (ELT), a reliable carbon monoxide detection system, and of course the necessity of multiple USB charging ports.
NEW EQUIPMENT LIST
| | |
| --- | --- |
| G500 GDU 1060 TXi | Integrated Flight Display with Synthetic Vision Technology (Garmin) |
| GFC 500 | Digital Autopilot with Yaw Control (Garmin) |
| GDU 700 TXi | G500 Portrait Flight Display (Garmin) |
| G500 TXi EIS | Engine Information System Display (Garmin) |
| GSB15 | USB Power Supply (Garmin) |
| Flight Stream 510 | Advanced Connectivity and Mobile Device Integration (Garmin) |
| GTN 750 Xi | GPS/NAV/COMM/MFD (Garmin) |
| GTN 650 Xi | Small Form Factor GPS/NAV/COMM/MFD (Garmin) |
| GI 275 | Attitude Indicator and Multi Function Display (Garmin) |
| GMA 35C | Digital Integrated Audio Panel (Garmin) |
| GDL 69A | Sirius XM Weather Receiver (Garmin) |
| Aero 452-101 | Panel Mounted CO-Detector (Guardian Avionics) |
| ELT 345 | 406MHz Emergency Locator Transmitter (Artex) |
| Lemo Jacks | Powered Headset Jacks (Bose) |
| MaxPanel | Custom Cut, Formed, and Powder Coated Instrument Panel (Maxcraft) |
Maxcraft Solution:
Along with all the Garmin equipment, we installed a new 406mhz emergency locator transmitter (ELT). In the event of a crash this ELT will send out a signal which is picked up by a network of satellites to alert search and rescue personnel of the aircraft's exact location. We also installed a panel mounted CO detector to alert the pilot and passengers if there is a CO leak in the cabin. The GDL 69A is a remote mounted Sirius XM weather receiver which brings detailed weather information and music to the GTN, and primary flight displays. While aircraft operating in the United States with ADS-B "in", have the luxury of receiving weather from ground stations, the GDL 69A provides satellite weather which is the only option for real time weather updates when flying in most of Canada's vast airspace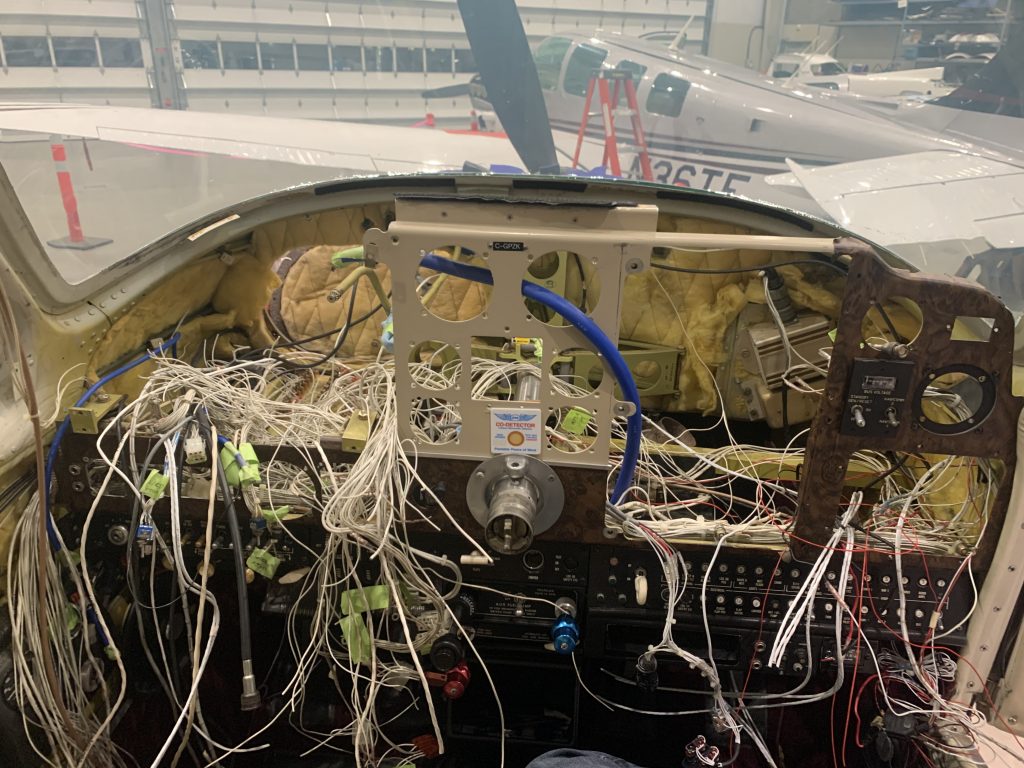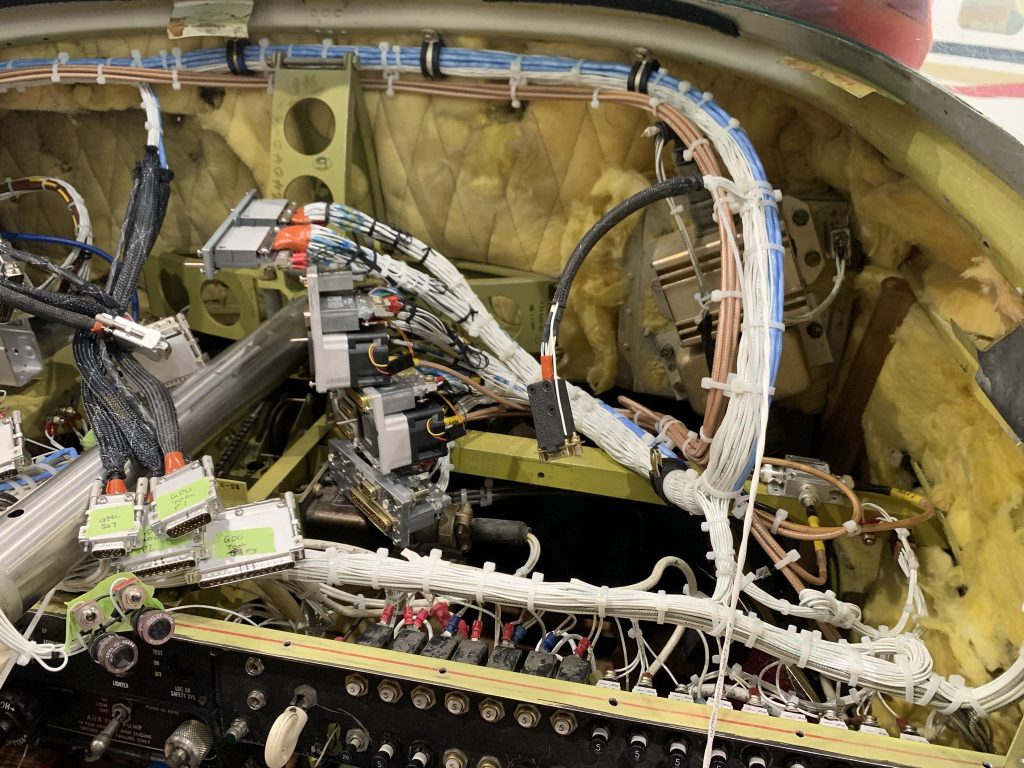 The Story:
As the second Bonanza in this project, we were able to use our knowledge from the first to streamline this installation and reduce downtime. After Maxcraft's job was finished, this Bonanza was picked up by the owner, and flown to another facility to receive the TKS in-flight ice protection system.