S76 Cockpit Voice & Flight Data Recorder
The Sikorsky S76 is important for us here at Maxcraft. Over the course of twenty-five years in business, Maxcraft has completed more than fifty major avionic projects on commercially operated S76's. With over seventy-five years of combined experience on the model, our AME's consider the Sikorsky S76 a specialty. It is this unique degree of familiarity with the aircraft that makes Maxcraft Avionics the ideal choice for highly involved S76 avionic modifications, like the installation of this Universal Cockpit Voice and Flight Data Recorder. In fact, Maxcraft's unique STC is one of the only solutions in the world that allows for CVFDR retrofit in older S76C rotorcraft.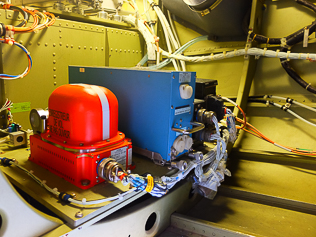 This rarity means that our S76 clients come from all over the world — in this case, from Germany. Unlike some other design service firms, Maxcraft does more than just sell an STC; we can also perform the installation at our facility or at yours. For this project, that's exactly what happened. Maxcraft sent a team of three licensed AME's (two avionics, and one structures) to Germany and performed the entire retrofit on-site. Now there are many logistical hurdles to working overseas, including everything from room and board, to work visas, entrance requirements, importing tools, scheduling, jet lag – the list goes on and on. The small details aren't important here – what's important is that we've done this repeatedly and with success, even on very short time-frame projects like this one.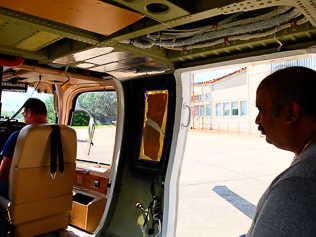 For those of our readers with less knowledge in the field of commercial aviation, a CVFDR is essentially the infamous 'black box'. This one combines both a Cockpit Voice Recorder (CVR) and a Flight Data Recorder (FDR). The model used in this installation is the Universal Avionics CVFDR-145. With minimized weight, easy download, and options for Recorder Independent Power Supply (RIPS), it is one of the smallest and lightest, yet most capable Cockpit Voice Recorders available on the market. It was developed in compliance with the newest, most rigorous testing and crash survivability standards stipulated by the U.S. Federal Aviation administration (FAA).
We'd like to finish up by noting that for flight data recorder retrofits in Sikorsky S76 helicopters, Maxcraft Avionics is the only company that can provide a full start-to-finish turnkey solution. That might sound like a bit of a sales pitch, but it's also the honest truth.
Summary of Equipment
CVFDR-145 Cockpit Voice and Flight Data Recorder (Universal Avionics)