After recently purchasing this R66 helicopter to commute along the Fraser River for work, our customer realized there is little to no ADS-B traffic in Canada. Flying through some of the busiest airspace in Canada, our customer wanted the peace of mind that comes with a reliable active traffic system. Traffic targets will be easy to see on the large 6.9" GTN 750Xi touchscreen.
R66 ADS-B and Active Traffic System
2014 Robinson R66
Aircraft & Owner:
First announced in 2007, The R66 was the first (and only so far) turbine helicopter produced by Robinson Helicopters. Based on the R44 airframe, The R66 is slightly larger, with an additional baggage compartment which is capable of holding 300lbs of cargo. The owner purchased this R66 in 2020 primarily to commute back and forth along the Fraser River for work.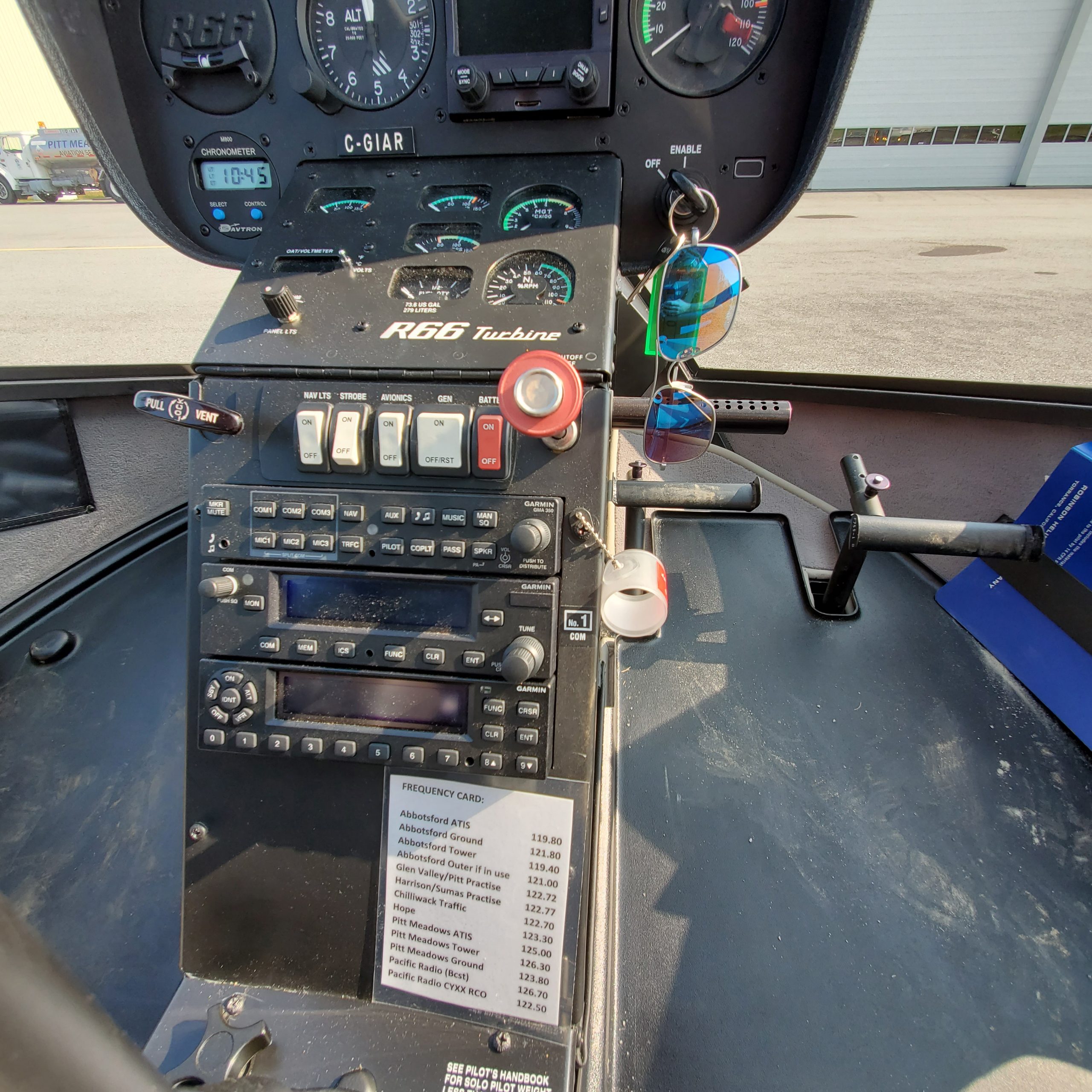 Need:
This helicopter came to us with some very capable avionics, including an Aspen EFD1000 primary flight display (PFD), and a Garmin audio panel and VHF transceiver. This R66 was even equipped with an ADS-B in/out transponder which could display ADS-B traffic on the PFD. After flying the aircraft for a short time, the owner discovered ADS-B traffic is very limited in Canadian airspace, and ground based supplemental information is hard to get unless you are skirting the US/Canada border.
Wanting to increase safety and situational awareness, the owner wanted to install an active traffic awareness system. With an ADS-B traffic system, you are only shown nearby aircraft transmitting their position using ADS-B. Active traffic systems go a step further and display and alert you to any aircraft nearby with a transponder. With the Glen Valley practice area bringing student pilots from at least four different airports to one small area, the owner will be flying through some of the busiest airspace in Canada.
NEW EQUIPMENT LIST
| | |
| --- | --- |
| GTN 750H Xi | GPS/NAV/COMM/MFD (Garmin) |
| FlightStream 510 | Advanced Connectivity and Mobile Device Integration (Garmin) |
| GMA 35C | Digital Integrated Audio Panel (Garmin) |
| NGT-9000R | ADS-B IN / OUT Transponder with Active Traffic Enablement (L3Harris) |
| GSB 15 | USB Power Supply (Garmin) |
| MNT-1845 | Sport Mount with Flex Clip (MyGoFlight) |
| CI 292-2 | VHF Communications Antenna (Cobham) |
| NY-164 | Directional Traffic Collision Avoidance System Antenna (L3Harris) |
Maxcraft Solution:
The Lynx NGT-9000R transponder from L3Harris in a remote mounted ADS-B IN/OUT transponder. The NGT-9000R is capable of sending ADS-B traffic targets to a compatible mobile device to display on Garmin Pilot or ForeFlight, or to a compatible multifunction display. On top of being a transponder, the NGT-9000R also has an optional active traffic system enablement. Active traffic systems are able to detect and display any nearby aircraft equipped with a transponder, even if that aircraft is not sending out ADS-B signals. With a Mode C transponder being legally required to operate in the busy airspace our customer often travels through, an active traffic system should be able to detect any other aircraft he may encounter along the way allowing the pilot to easily see and avoid and potential collisions.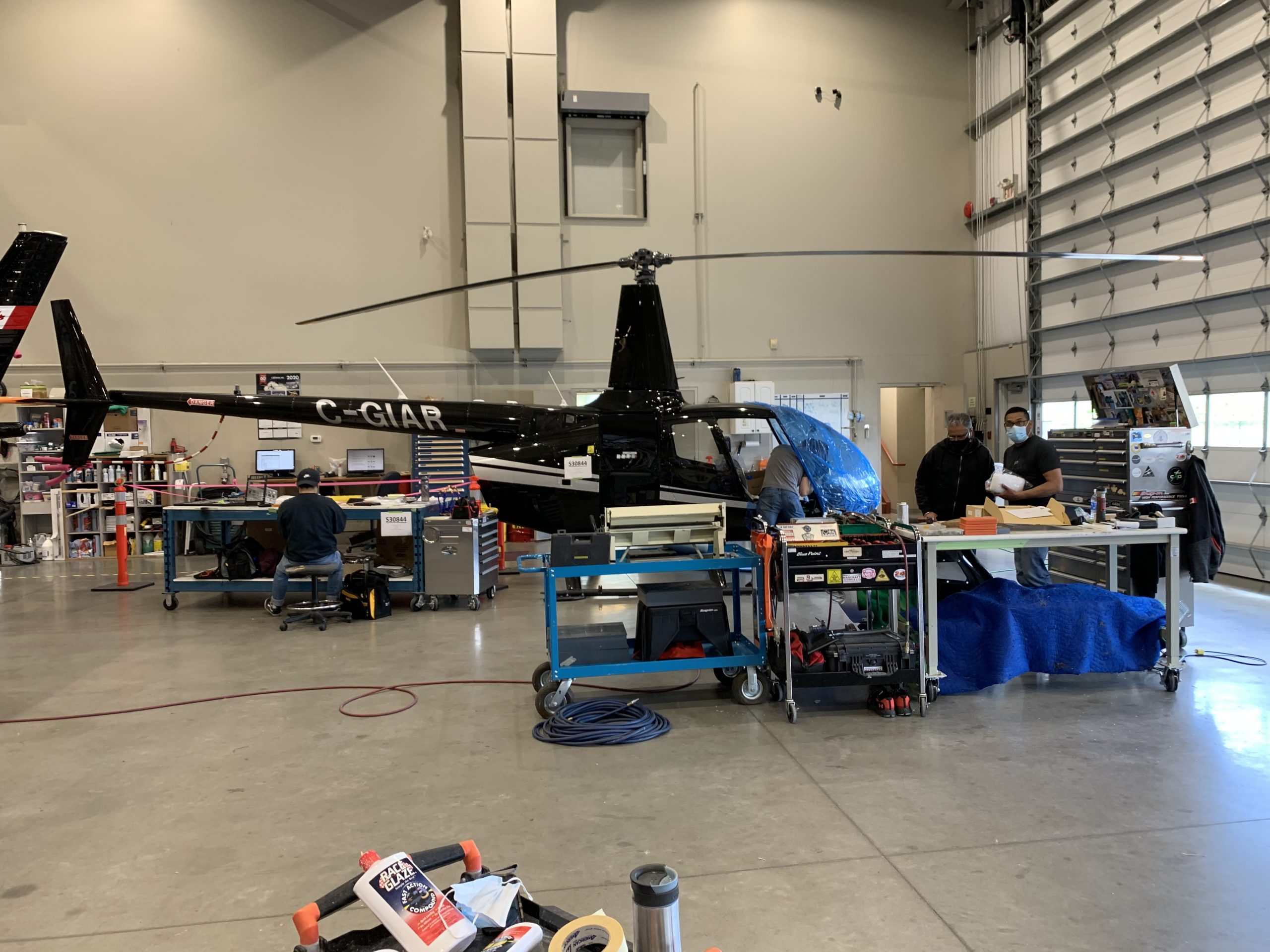 To display and control the traffic system we installed the Garmin GTN 750H Xi. The GTN 750H Xi is a highly advanced GPS, navigation and communication transceiver, and multi-function display. With a large, and easy to navigate 6.9" touchscreen, the GTN is extremely easy to operate. While displaying the data of the active traffic system was a big reason to install the GTN, it also brings with it an extremely large set of features. Everything from easy flight planning and navigation, to easy to tune radios, the GTN 750H Xi is one of Garmin's most impressive products. Installed in the GTN 750H Xi is the FlightStream 510 which is an SD card sized Wi-Fi and Bluetooth device allowing the GTN to connect to a compatible smartphone or tablet. The FlightStream 510 makes transferring flight plans or updating databases to and from the GTN painless and wireless. Flight plans made in the Garmin Pilot app, or Foreflight can be seamlessly transferred to the GTN just before flight.
To make using the GTN 750H Xi with an iPad even easier for the pilot, we installed a MyGoFlight adjustable mount to allow the pilot to mount and position an iPad in front of them.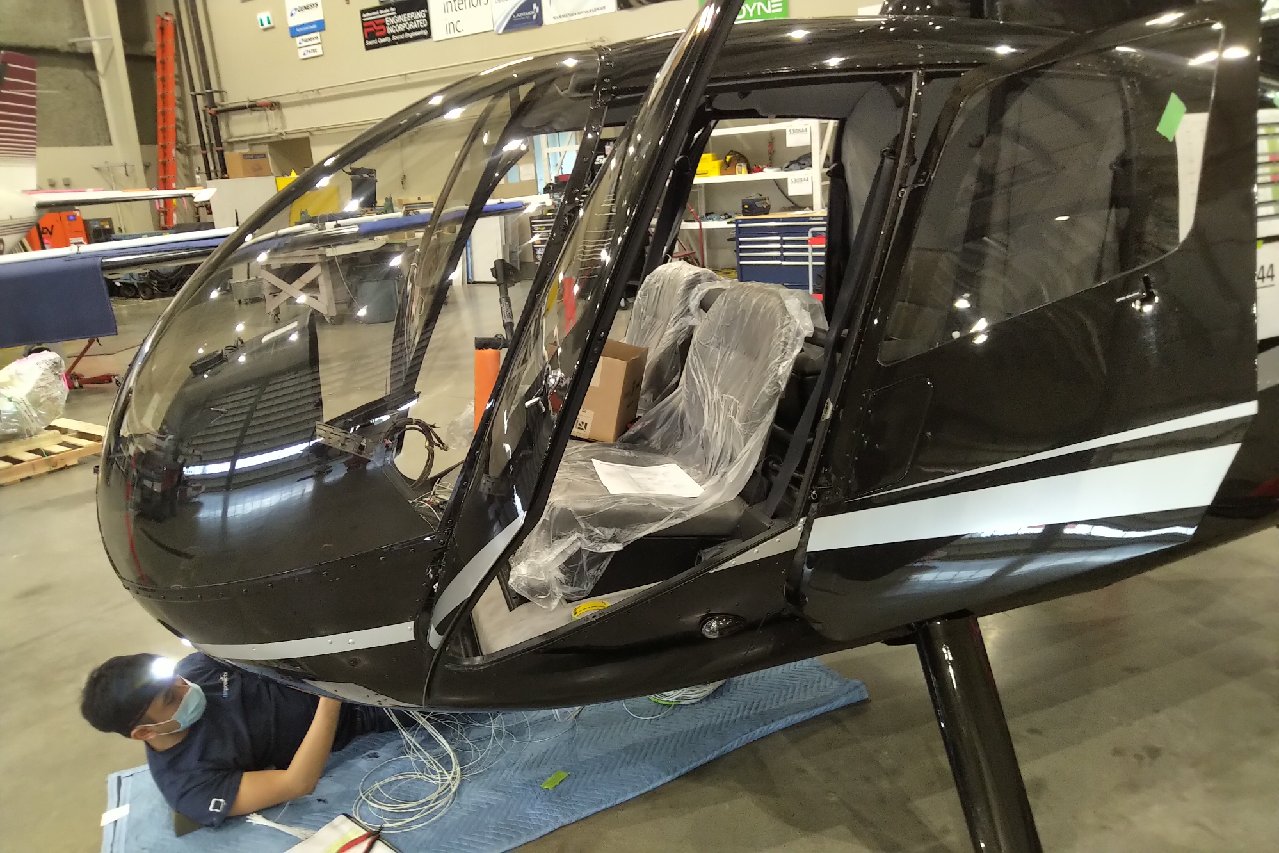 The Story:
As the R66 is a fairly small helicopter, especially when it comes to the instrument panel and radio stack, in order to install the GTN 750H Xi, we had to remove some of the existing avionics and rearrange some others. The existing audio panel was replaced with the Garmin GMA 35C, which is mounted on the backside of the GTN 750H Xi and controlled entirely through the touchscreen. The existing Garmin transponder was replaced with the NGT-9000R which is a remote mounted ADS-B in/out transponder which is also controlled by the GTN touchscreen. Space was so limited, the NGT-9000R had to be mounted underneath the co-pilot seat with wires run to the main radio stack to allow for remote control.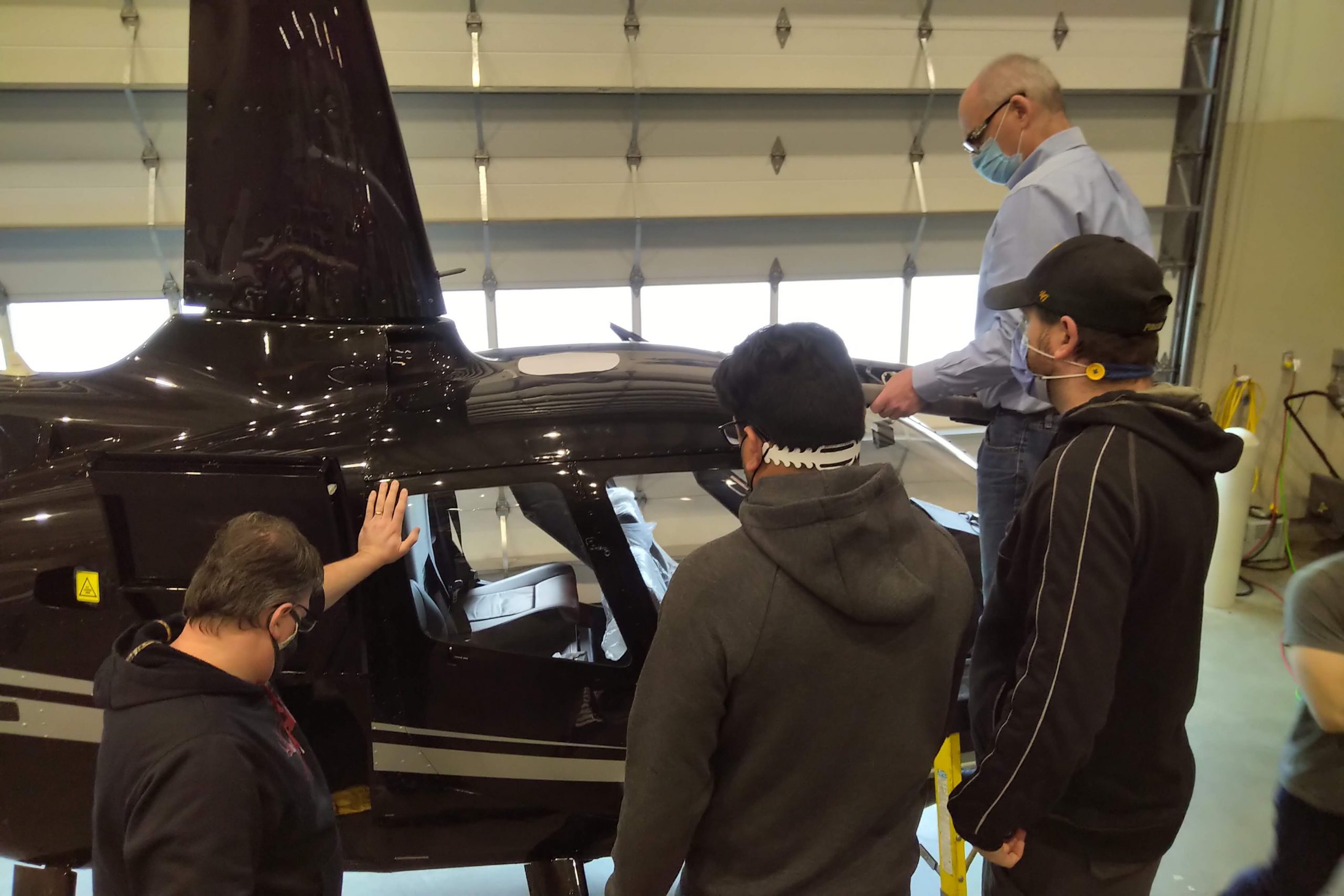 Mounting the active traffic system antenna was equally challenging. With the R66 being the size it is, exterior space was limited which left us with few options to mount the antenna where it would provide adequate performance to detect nearby aircraft. After much consideration the directional antenna was mounting on the underside of the helicopter on a removable panel.