Maxcraft developed and obtained two separate supplemental type certificates (STCs) to install the ATG 1000 system from Gogo Business Aviation. With the ATG 1000 we brought the same inflight connectivity found in modern day executive jets, to this smaller turboprop aircraft. With voice calls, SMS messaging, and email capabilities, passengers will remain connected to the outside world on long flights. With support for select cockpit apps such as ForeFlight, Pilots will have access to real-time information such as weather.
First Ever Daher TBM with Gogo Inflight Connectivity
2017 TBM 930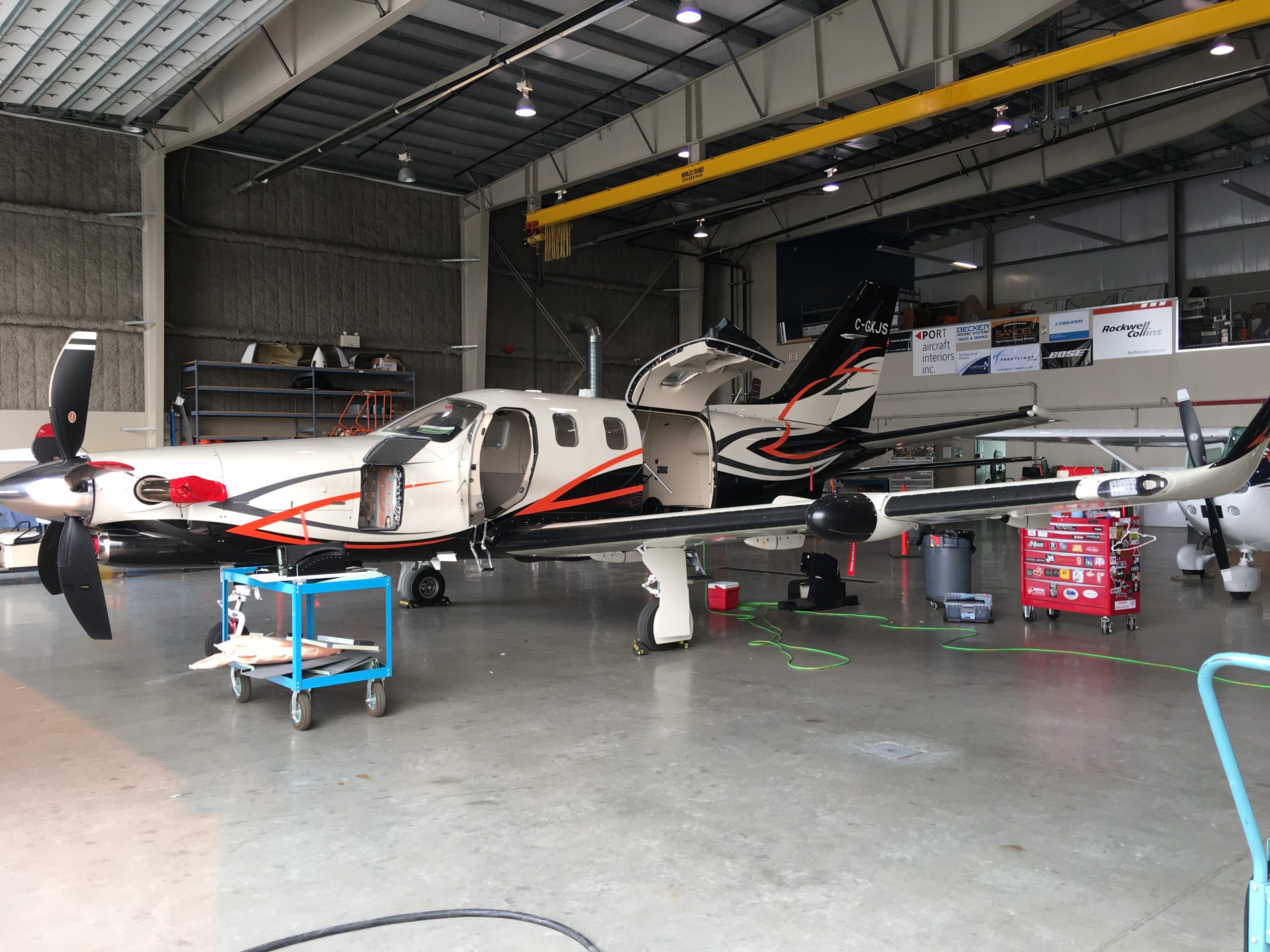 Aircraft & Owner:
The TBM is a small, high-performance turboprop airplane capable of seating five passengers and a pilot. Mostly used for business and executive travel, the TBM is often compared to small sized private jets. The TBM is powered by a Pratt & Whitney Canada PT6 turbine engine and features a pressurized cabin allowing it to climb to and cruise at high altitudes. Our customer bought this TBM to compliment his Citation private jet and planned to use it for personal travel to smaller airfields where runway length wouldn't allow his Citation to land there.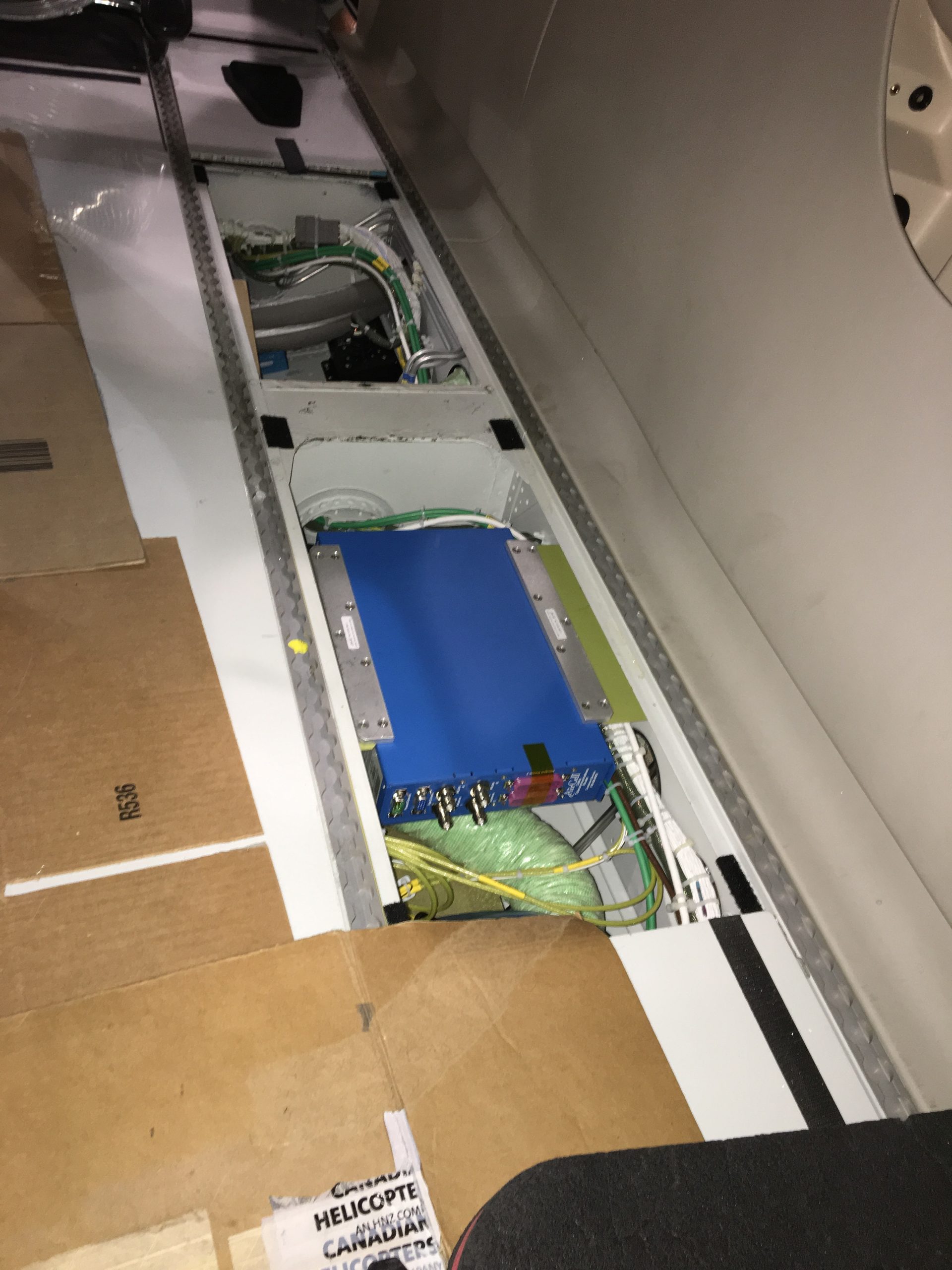 Need:
Coming from a Citation, our customer was used to the amenities that come standard with most private jets from the factory. One feature our customer enjoyed was Gogo's air to ground connectivity, which brings phone calls, SMS messaging, emails, and in-flight entertainment to the cabin to keep passengers connected to the outside world during their flight. They wanted the same capabilities they have in their Citation in their new TBM.
NEW EQUIPMENT LIST
| | |
| --- | --- |
| P15864-002 | ATG-1000 Air to Ground Transceiver (Gogo Business Aviation) |
| P12083 | Cabin Wi-Fi Router (Gogo Business Aviation) |
| P12949 | Air-to-Ground Antenna (Gogo Business Aviation) |
| P12344 | Remote Wi-Fi Antenna (Gogo Business Aviation) |
| C-LSA17-105/D | GoGo ATG Dual Antenna Installations – Structural Provisions STC (Maxcraft) |
| SA18-77 | Installation of Gogo Business Aviation ATG System with Cabin Telecommunications Router STC (Maxcraft) |
Maxcraft Solution:
Gogo Business Aviation is a leader in providing inflight connectivity and entertainment. By using a vast network of ground stations across the United States and parts of Canada, they provide internet, phone, SMS, and entertainment to aircraft with Gogo systems installed. The choice of many top airlines, Gogo also has a very strong presence in the business aviation industry.
As Gogo's air to ground (ATG) system had never been installed in a TBM before, we were required to develop a supplemental type certificate (STC). Using our in-house design approval organization, we developed and received approval for two STCs. One for the installation of the ATG transceiver, including the cabin WiFi router, and another STC for the installation of the dual antenna system used to communicate with Gogo ground stations.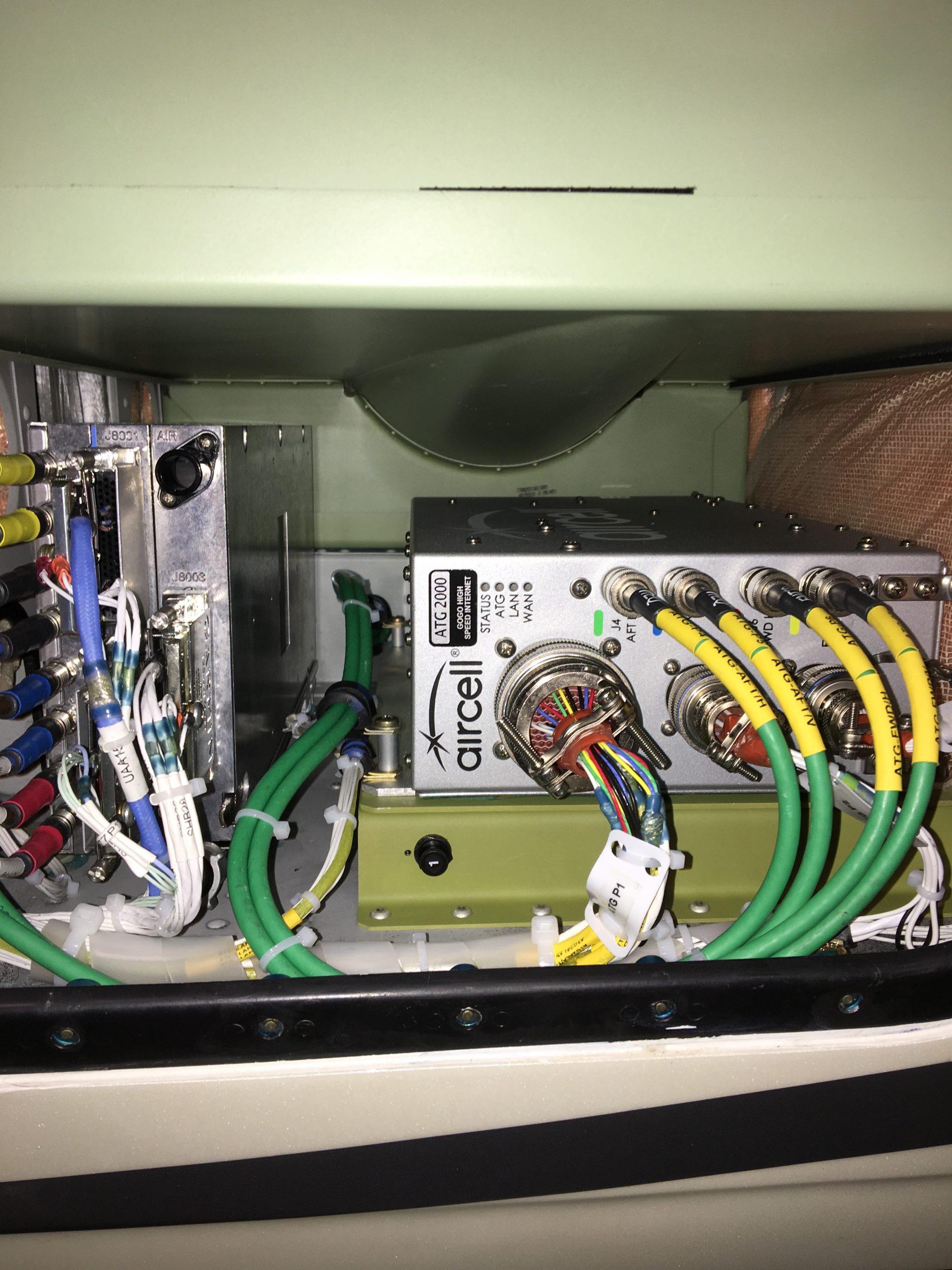 The Story:
The TBM was flown to Maxcraft's hangar in Pitt Meadows where we began gathering preliminary data to ensure we'd be able to install the ATG system in the TBM. As the ATG system was originally designed with small to mid-sized business jets in mind, installing it in the TBM would be a challenge. With much less surface area to mount antennas, and less space internally to locate the various control boxes, it was difficult to install. However, we were confident we could make it happen.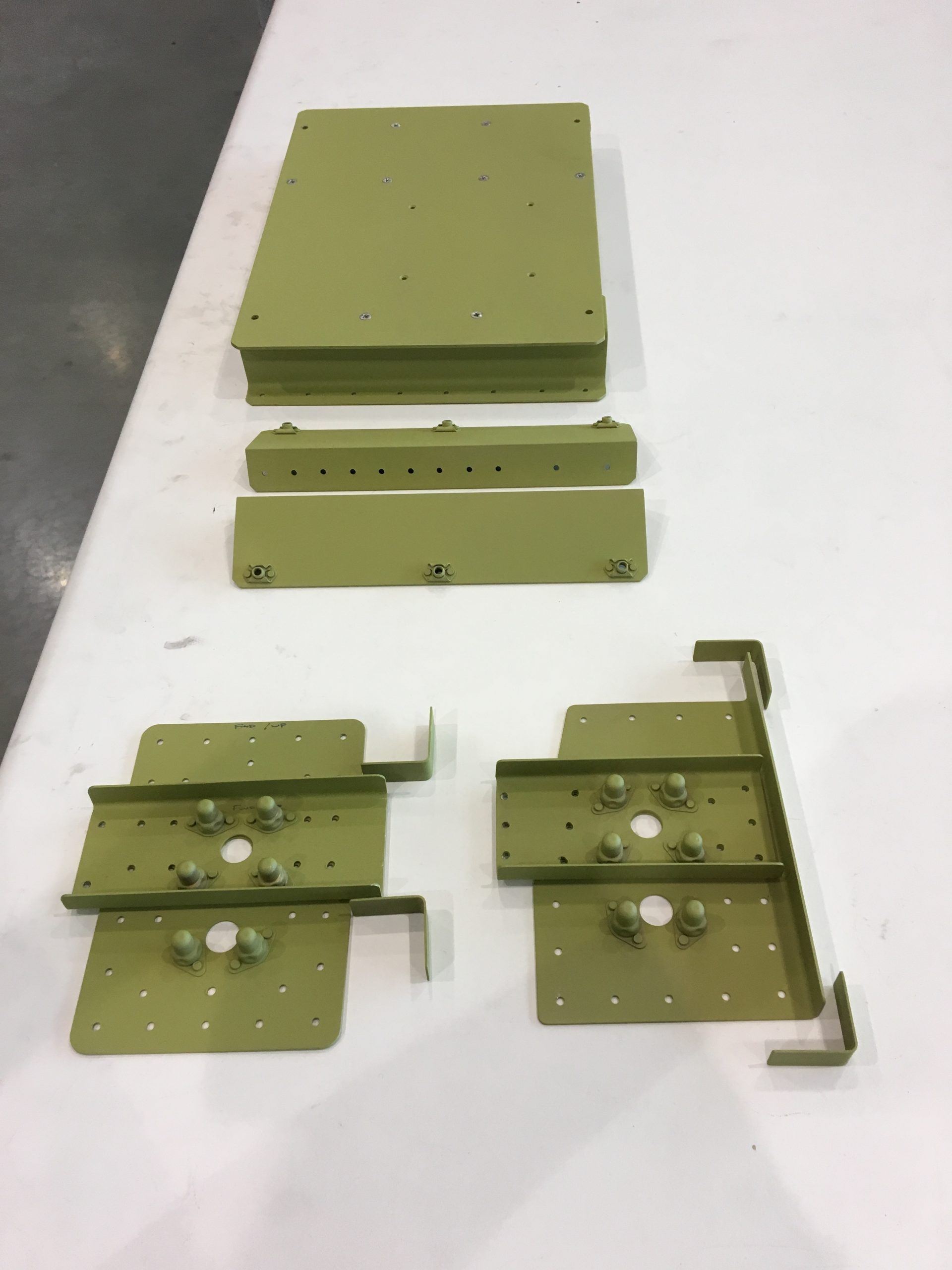 After deciding where the equipment would be mounted, as well as the antennas, we began the work on installing the many pieces that will connect the TBM to Gogo's network. Mounting an antenna on a pressurized aircraft such as the TBM requires special considerations, and in Canada requires an STC to ensure it won't cause any leaks, or structural damage. The ATG antennas are mounted on the underside of the aircraft allowing it to have an unobstructed line of sight to the ground, and Gogo's stations.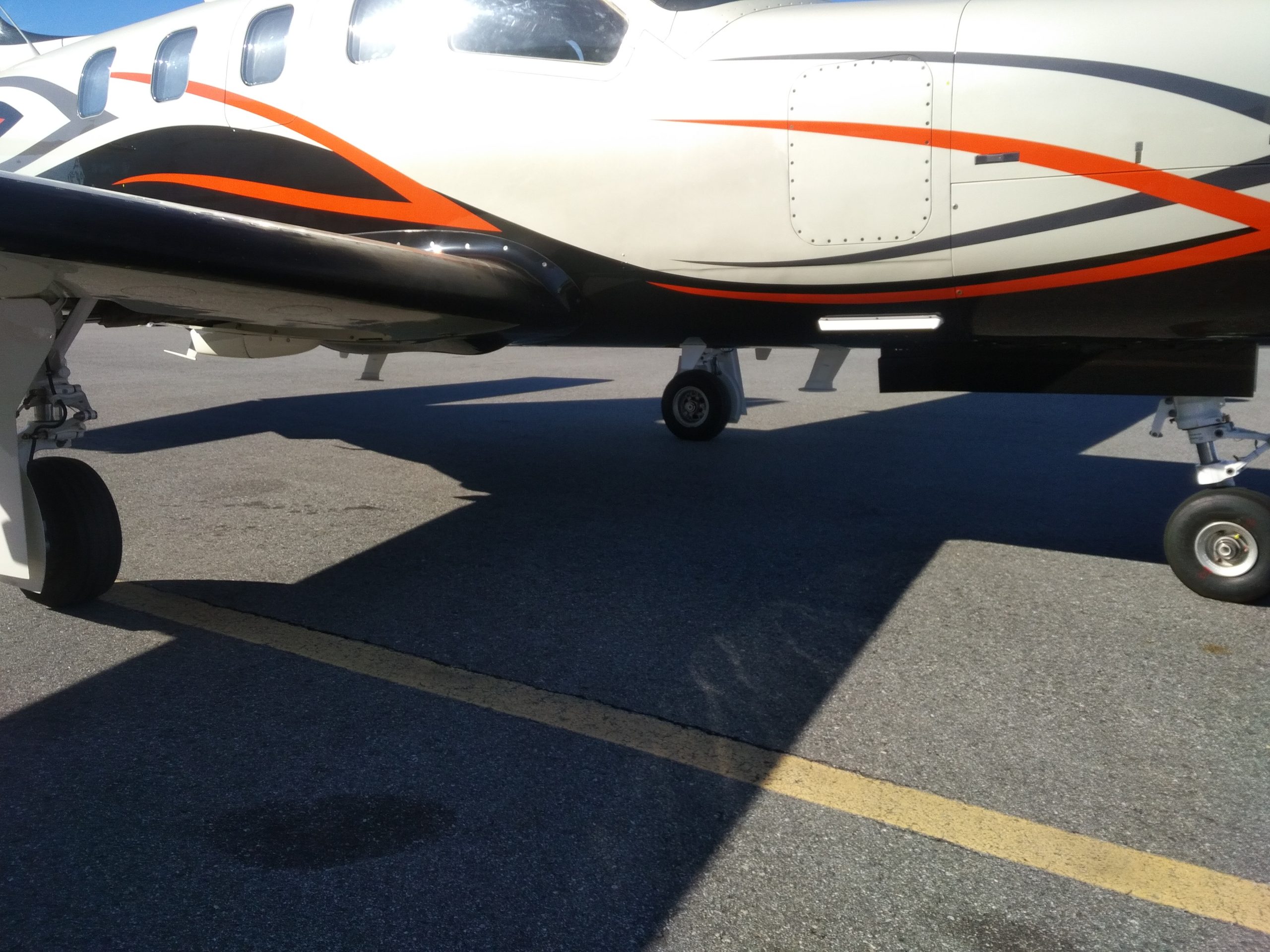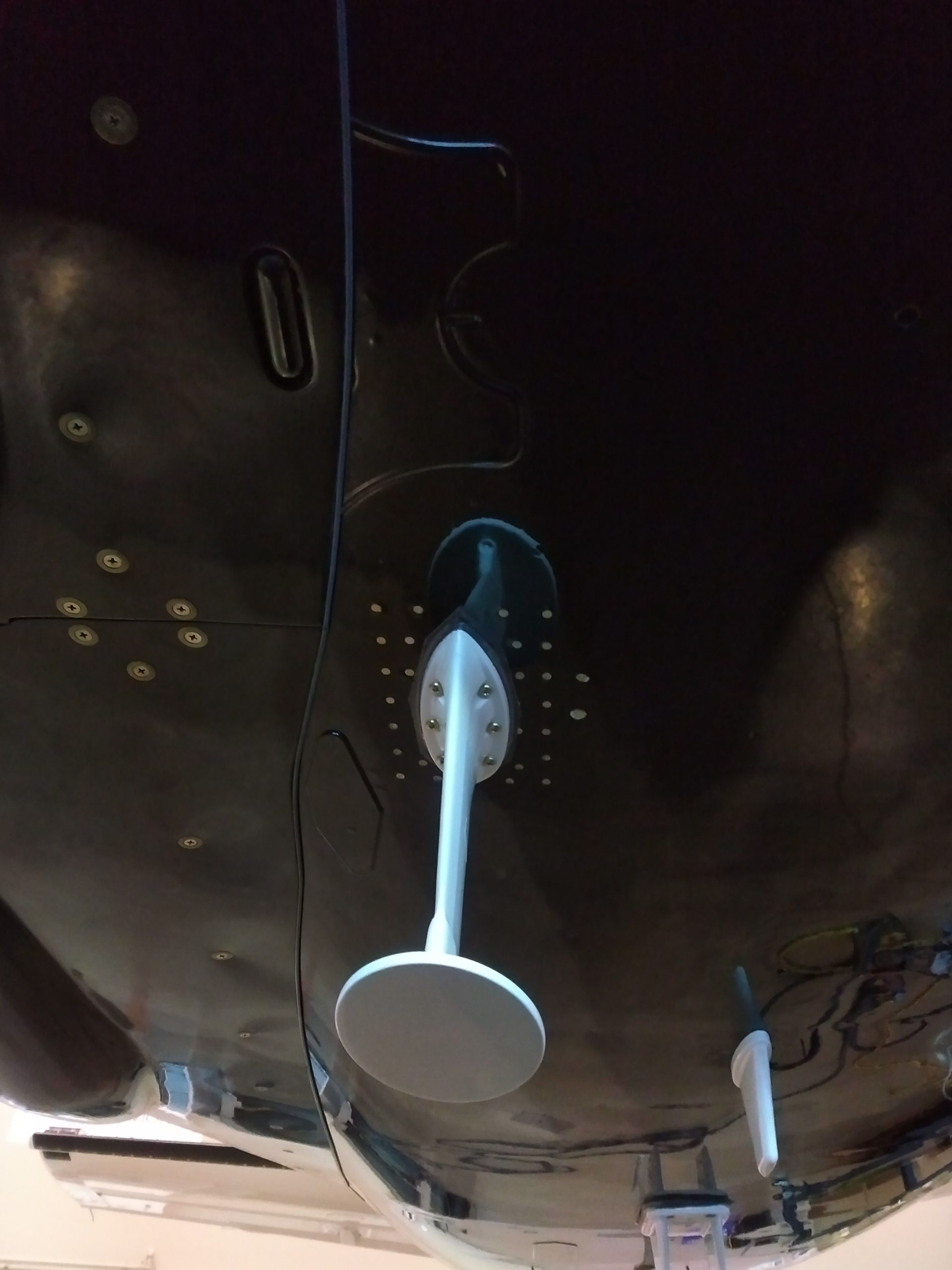 The transceiver which will communicate with Gogo's ground stations was mounted in the rear of the cabin behind an access panel. This transceiver will then connect another box which was located under the cabin floor. This second device creates a WiFi network which passengers or pilots can connect their personal devices to connecting them to the Gogo network.
After installing the all the equipment, and completed some test flights, we were able to obtain two STCs. One STC covered the installation of the ATG transceiver and cabin WiFi router, while the other covered the antenna installation. This initial testing allowed us to issue a broad STC which covers installation of any of Gogo's ATG systems including the ATC 1000, 2000, and 5000, across the entire Daher TBM lineup.
Read More:
https://www.maxcraft.ca/blog/maxcraft-avionics-flies-the-first-gogo-business-aviation-inflight-connectivity-solution-in-a-daher-tbm930-turboprop-aircraft/