When this Garmin employee purchased his Piper Comanche, he knew exactly what avionics he wanted and trusted Maxcraft to do the job. With a G500 TXi primary flight display, engine monitoring, and a GTN 750 and 650, this is one of the most capable Comanches we've seen.
Piper PA24 with the Latest and Greatest Garmin Avionics
1966 Piper "Comanche" PA-24-260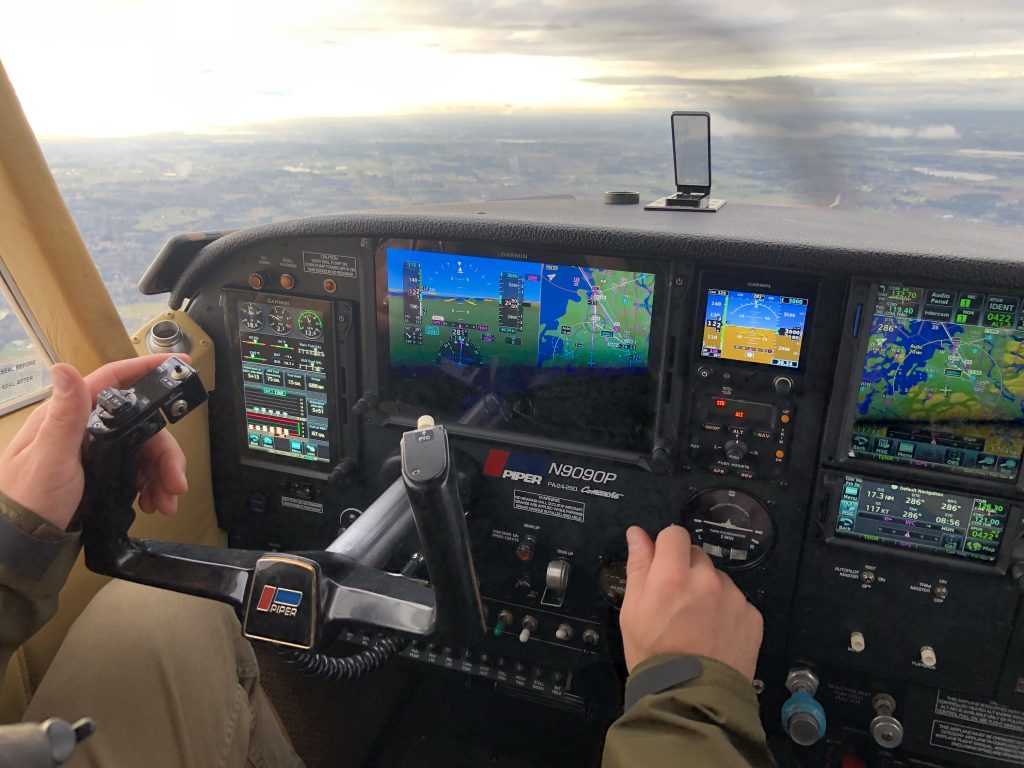 Aircraft & Owner:
The Piper PA-24 (Comanche) is a single engine airplane first produced in 1957 with a retractable landing gear and aimed towards the general aviation market. Manufacturing continued until 1972 when flooding of the factory in Pennsylvania resulted in the loss of aircraft and much of the specialized tooling required to produce the Comanche. Instead of replacing the tooling, Piper opted to cease production and focus on their more modern aircraft such as the Piper Arrow. This Piper Comanche was purchased shortly before coming to Maxcraft by a Garmin engineer who works at the Garmin office in Salem, Oregon.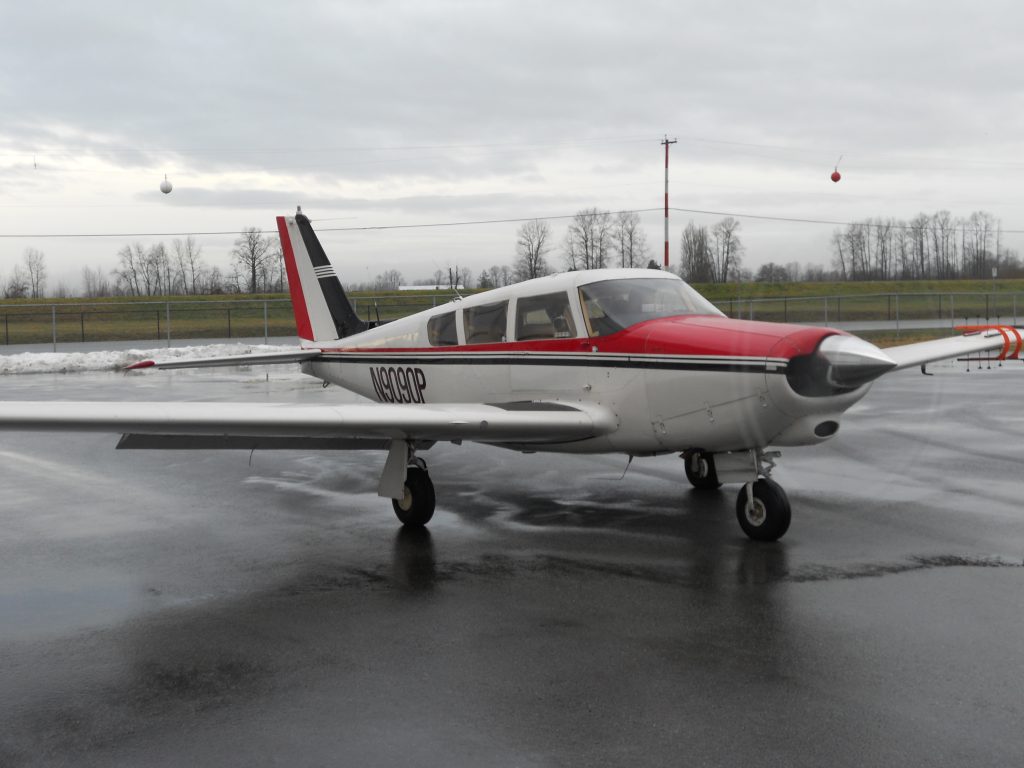 Need:
Although this aircraft came reasonably well equipped, the owner wanted to install the latest and greatest avionics Garmin offers. This would require a new primary flight display, engine monitoring system, transponder, audio panel, along with GPS, navigation, and communication units. As this aircraft was very recently purchased there were a number of non-avionics related snags to be addressed. To reduce downtime, Maxcraft arranged for all of these snags to be resolved in our hangar concurrently with the avionics work.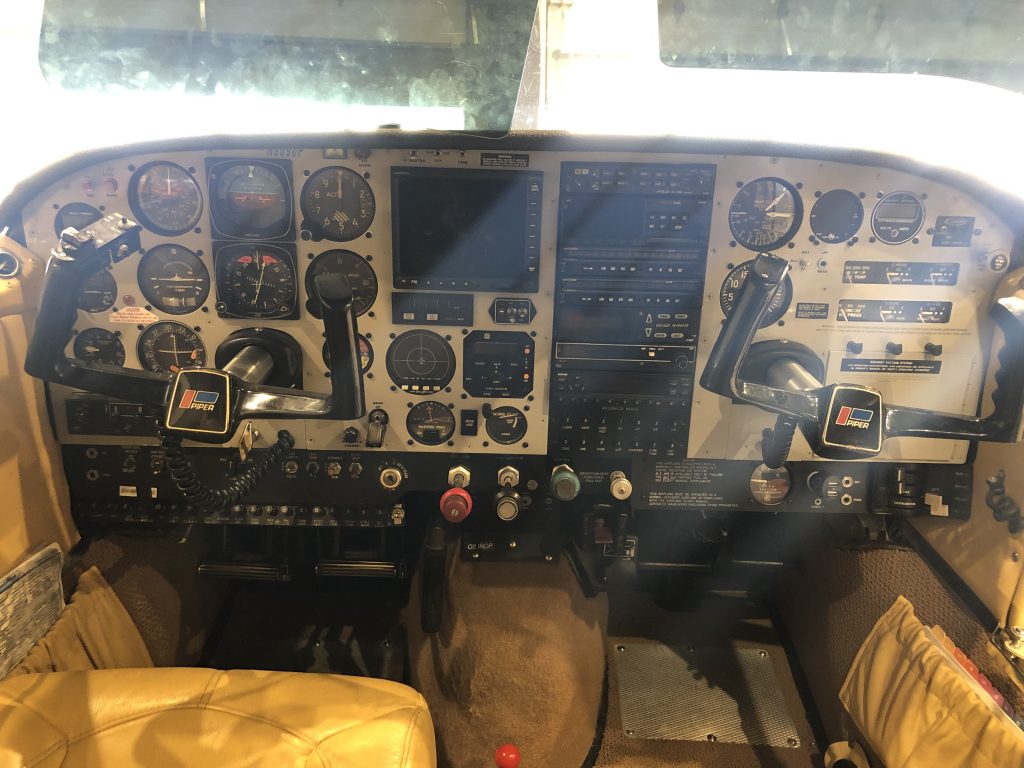 NEW EQUIPMENT LIST
| | |
| --- | --- |
| G500 TXi GDU1060 | 10.6" Primary Flight Display & Multifunction Display (Garmin) |
| G500 TXi GDU700P EIS | 7" Engine Information System Display with Backup Battery (Garmin) |
| G5 | Backup Electronic Flight Instrument (Garmin) |
| GEA 110 | Engine Information System Interface to G500 (Garmin) |
| GTN 750Xi | 6.9"    GPS/NAV/COMM/MFD (Garmin) |
| GTN 650Xi | 4.9" GPS/NAV/COMM/MFD (Garmin) |
| GTX 345R | Remote-mount ADS-B "In"/"Out" Transponder (Garmin) |
| GMA 35C | Digital Integrated Audio Panel (Garmin) |
| GAD 29 | Compact GPS/Navigation Data Interface Adapter (Garmin) |
| GSB 15 | USB Charing Ports (Garmin) |
| FlightStream 510 | Wireless Cockpit Connectivity (Garmin) |
| ELT 345 | 121.5/406MHz Emergency Locator Transmitter (ACR) |
| LEMO Jacks | Powered Noise Cancelling Headset Connector |
| MaxPanel | Custom Cut, and Powder Coated Instrument Panel (Maxcraft) |
| Fuel Senders | All Digital Fuel Senders to Determine Fuel Level in Tanks (CiES) |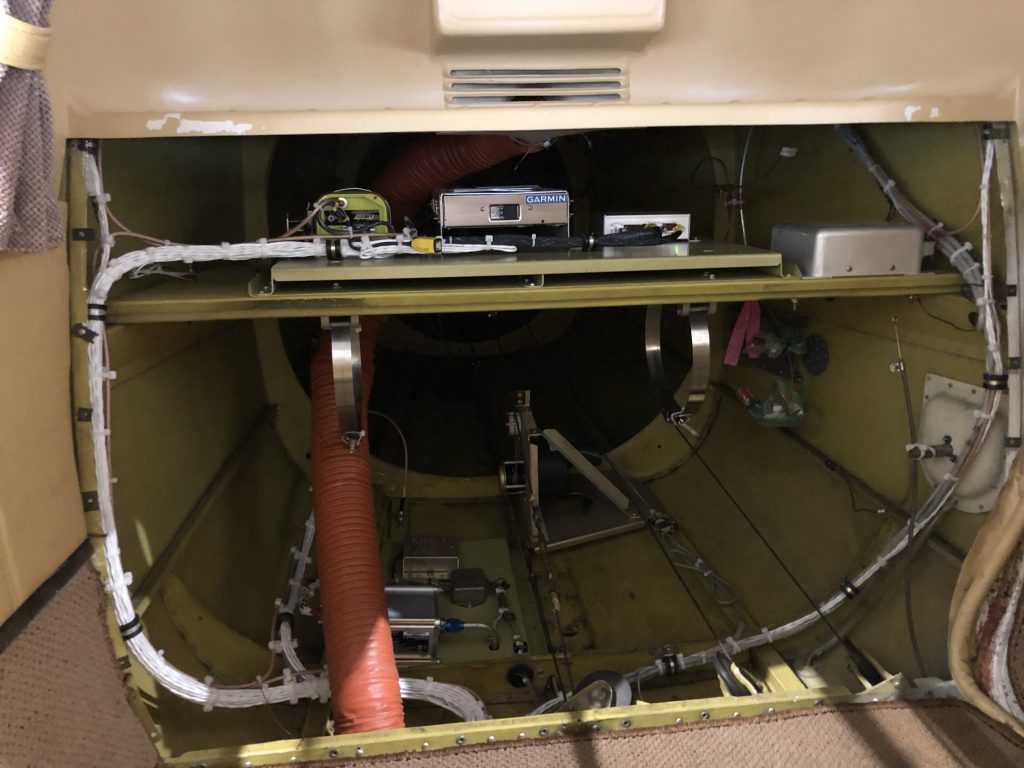 Maxcraft Solution:
While the customer purchased the Garmin equipment directly, he trusted Maxcraft to manage the installation in a timely manner and with the highest level of quality which earned us our reputation. The customer decided to base this installation around Garmin's G500 TXi lineup. Including their massive 10.6-inch primary flight display (PFD), which will be the pilot's main interface and source of information when flying. Right next to the PFD is the 7-inch G500 engine information system (EIS) from Garmin. The G500 EIS replaces the many analog engine monitoring gauges with a single digital interface with caution alerts to notify the pilot if any engine parameters are outside of their exceedances. Along with this engine information system we installed new fuel level senders in the fuel tanks. These new digital fuel senders connect directly to the G500 EIS to report a much more accurate fuel level when compared to traditional fuel sensors. Garmin's GEA 110 connects the G500 EIS to the TXi primary flight display allowing the pilot to view engine performance and alerts alongside the rest of their flight information.
Garmin's G5 electronic flight instrument will act as the backup flight instrument in this installation in the very unlikely event the main G500 display fails. The built-in backup battery can power the G5 for up to 4-hours in the event of a total loss of power.
The GTN 750Xi and 650Xi will provide GPS and radio navigation, VHF communications, and a resourceful multifunction display. At 6.9" and 4.9" respectively the GTN displays offer an easy to navigate touchscreen interface which also integrates and provides data to the G500 TXi primary flight display. The GTN 750 offers convenient touch screen controls for the GMA 35C audio panel. The GTX 345R ADS-B transponder can be controlled on either the GTN 650 or 750 directly from the map view. Both the transponder and audio panel are remote mounted saving precious panel real estate. The FlightSteam 510 installed in the GTN 750Xi enables advanced connectivity to a compatible smartphone or tablet allowing easy and wireless database updates, flight plan transfers, and downloading of engine data to Garmin Pilot.
While we were making these significant upgrades, we also decided to complete some "while we're at it" upgrades, including upgrading the emergency locator transmitter (ELT) to a 406MHz compatible unit which automatically transmits a signal to search and rescue satellites in the event an impact is detected. The LEMO jacks installed for the front and rear seats will provide power directly from the aircraft to a compatible active noise reduction headset eliminating the hassle of replacing batteries or risking losing noise cancellation mid-flight.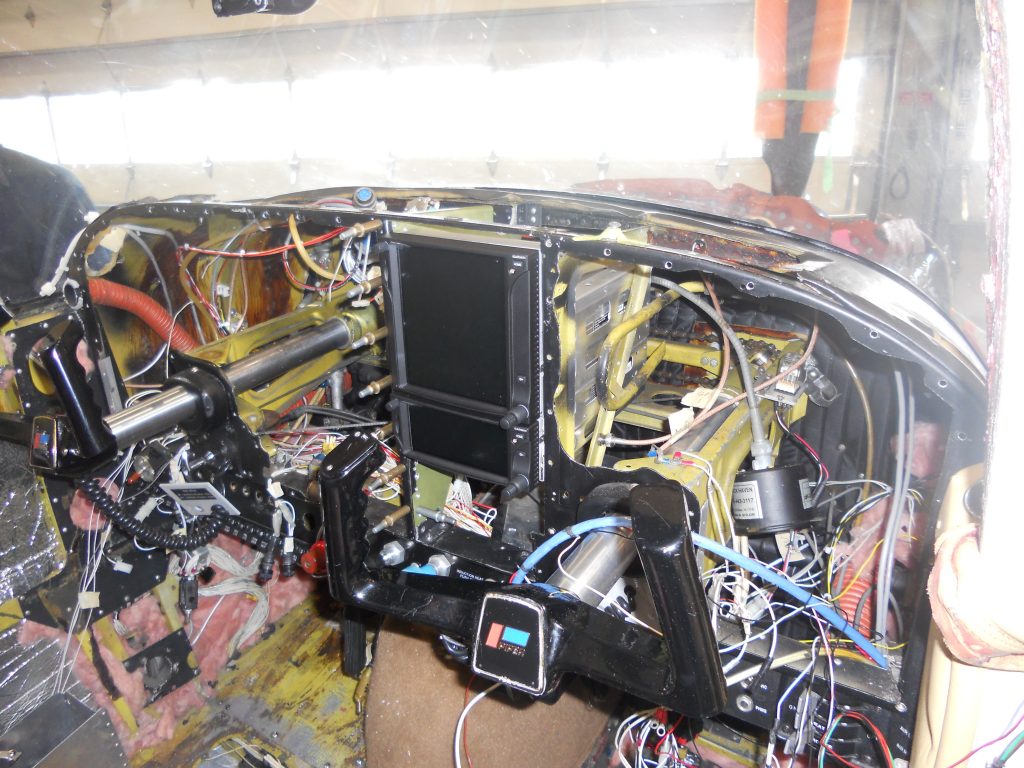 The Story:
Having just purchased the Comanche a few months prior, our customer wanted to have the latest and greatest Garmin avionics. We are honoured he chose us out of the many Garmin dealers to install this equipment. After flying the aircraft as-is for a short time, a number of snags were discovered. Some of these would be rectified by the new avionics we installed, others were mechanical or engine related snaps unrelated to the avionics. These issues included the landing gear being locked in the down position and causing the circuit breaker to blow when activated, the fuel cutoff switch being stiff, and the stall warning being intermittent. To reduce the total downtime of the aircraft, we had all these issues addressed while we were completing the avionics upgrades in our hangar.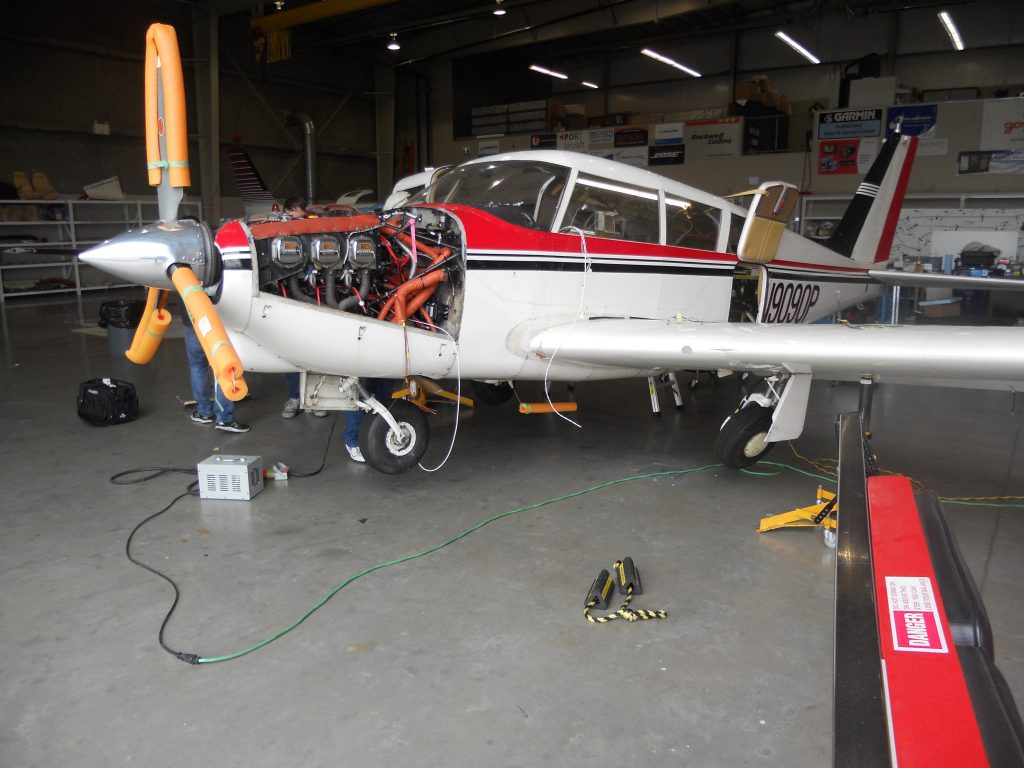 Panel Progress: