One of the best things about Maxcraft Avionics is its ability to provide a one-stop solution for maintenance and upgrades that extend well beyond the realm of avionics. By collaborating with Aircraft Maintenance Organizations like Port Aircraft Interiors and Upper Valley Aviation, Maxcraft can provide a comprehensive upgrade that covers avionics, structures, paint, and interiors. We select only the very best AMOs as Trusted Partners, making sure that they measure up to the same high standards of quality and regulatory accountability that we hold ourselves to. In conjunction with a coordinated and efficient working relationship, this single high standard takes much of the guesswork out of planning multi-party concurrent upgrades. Ultimately this saves you money by streamlining project management, while minimizing redundant labour, total downtime, and potential scheduling conflicts.
This Pilatus PC12 was the object of a very typical collaboration between Maxcraft, Port Interiors, and Upper Valley. After Port's interior experts removed all interior and upholstery for refurbishment, Upper Valley's painters applied a flawless modern paint job. With nothing but a single pilot seat, the PC-12 then made a short hop from Chilliwack to Maxcraft's Pitt Meadows facility. With access to a bare cabin, technicians immediately began installing, configuring and integrating new GTN650 and GTN750 NAV/COM systems. Meanwhile, Port Interior personnel continued recovering, repainting, replacing, refurbishing, reupholstering, and generally reviving the interior into something that looked brand-new. This project was planned such that final re-installation of this new interior coincided with the completion of avionics configuration and testing.
The parallel schedule detailed above illustrates the value in combing interior and avionics work. Serious avionics work almost always requires the removal of interiors. Indeed, technicians cannot work on many systems without access to wiring behind the cabin upholstery. Removing an old interior only to re-install the same interior without any repairs or refurbishment is an inefficient use of both labour and time. By scheduling concurrent upgrades, downtime can be as much as halved, and redundant removal tasks eliminated completely.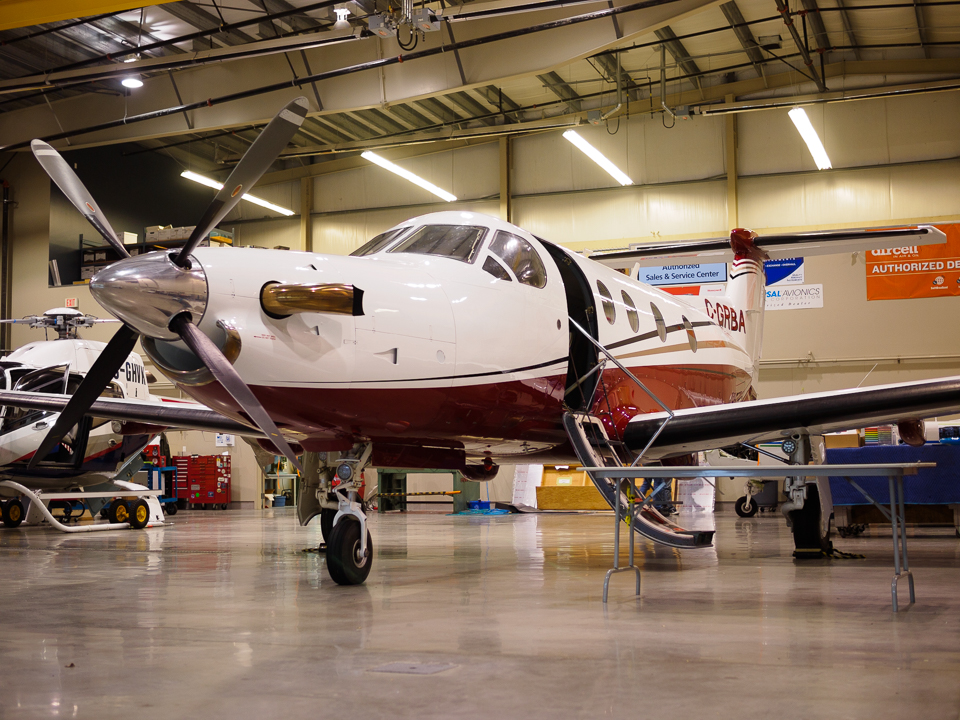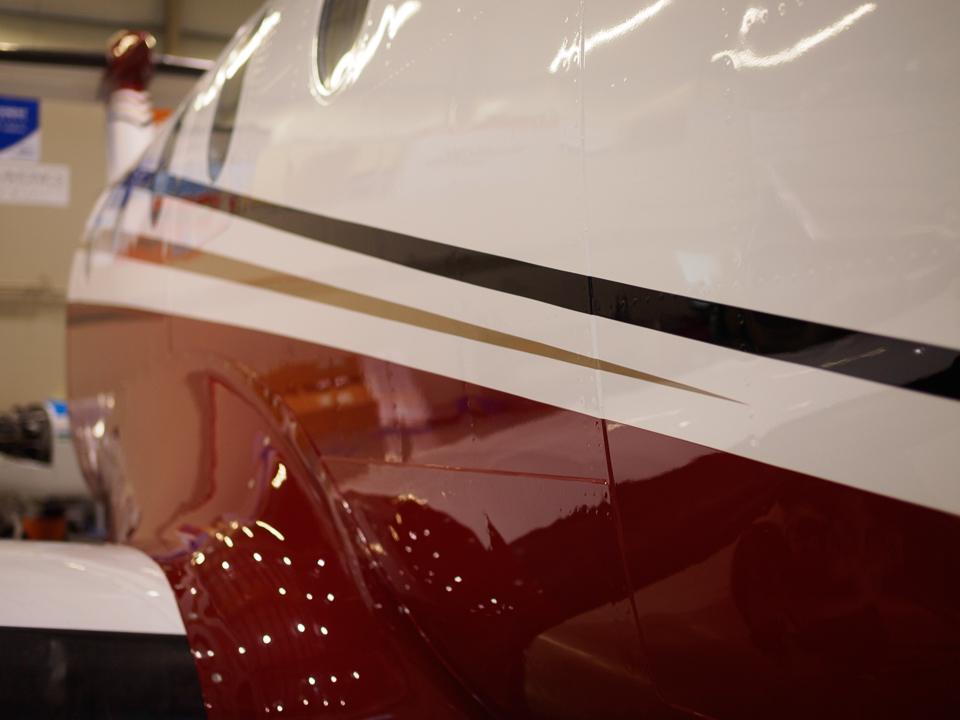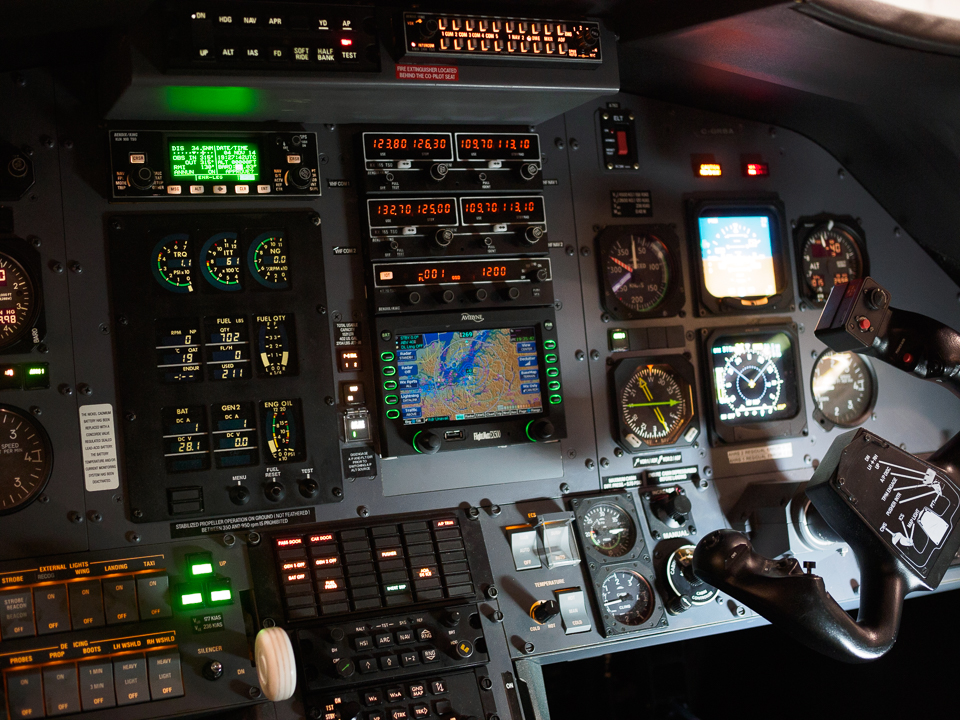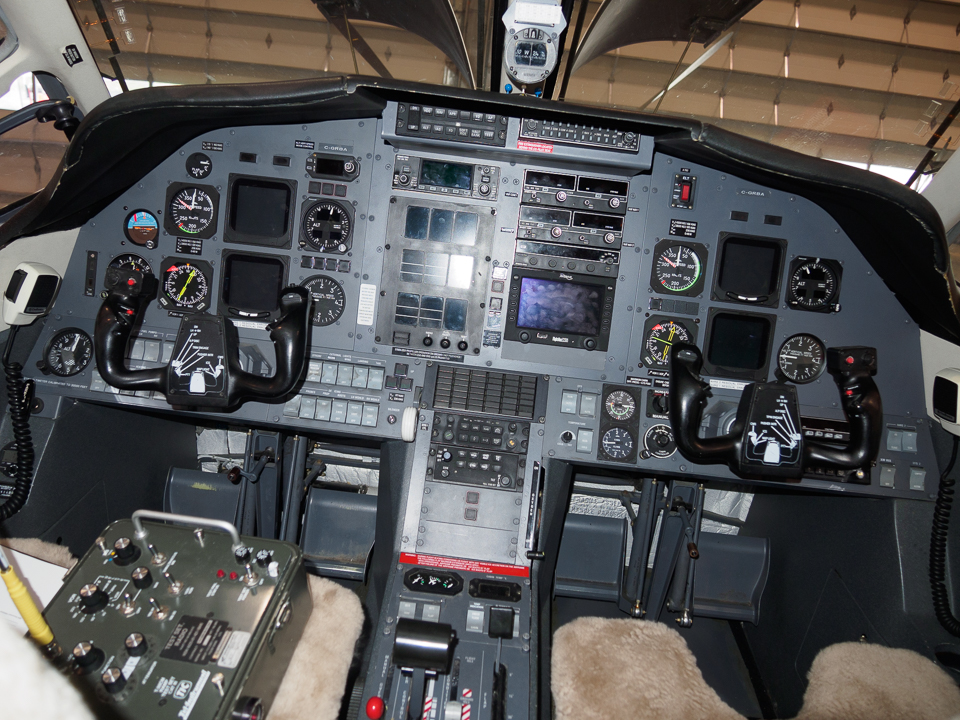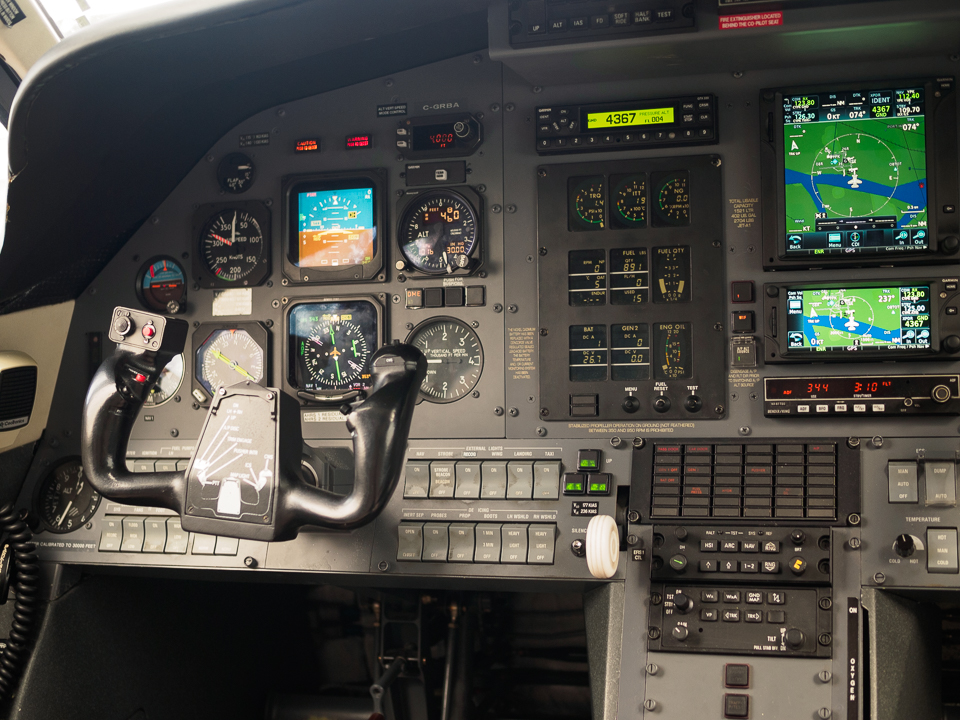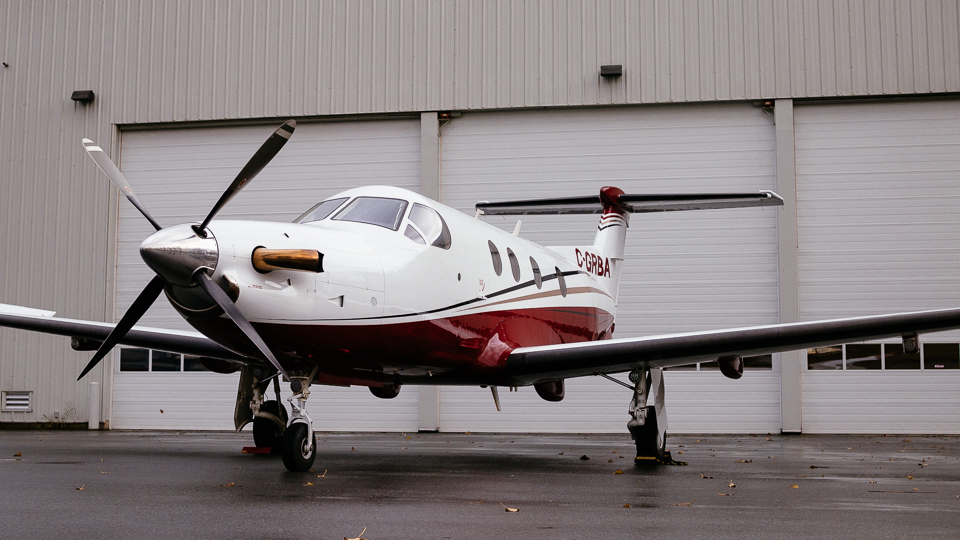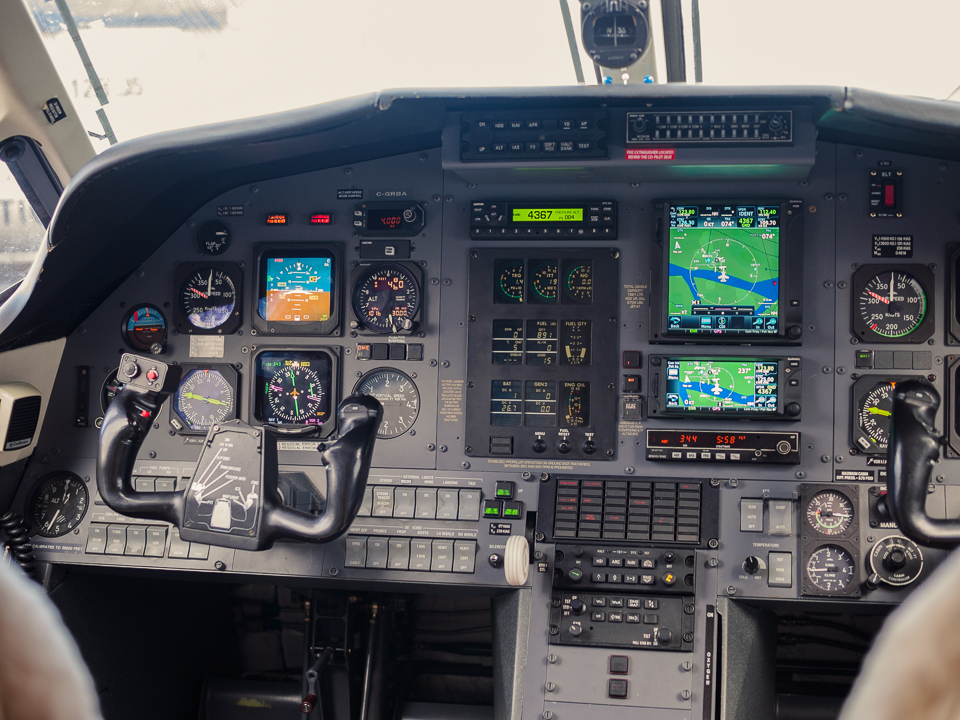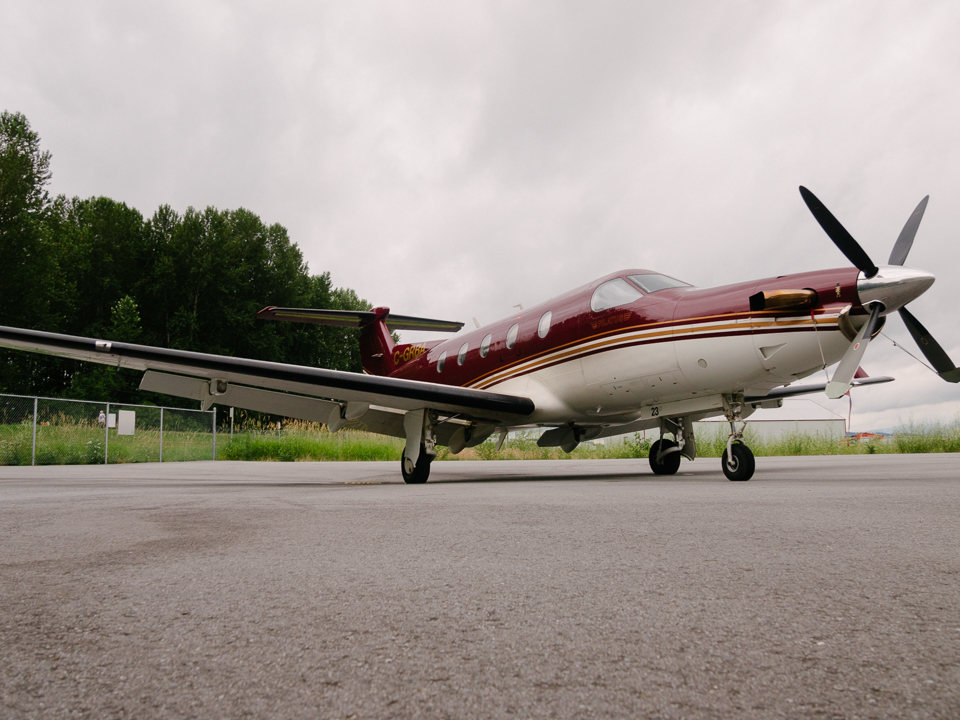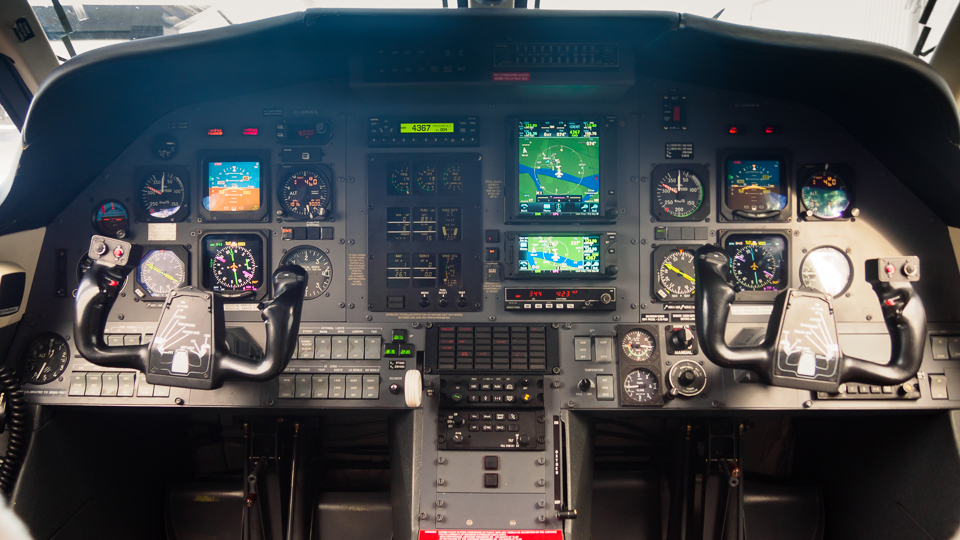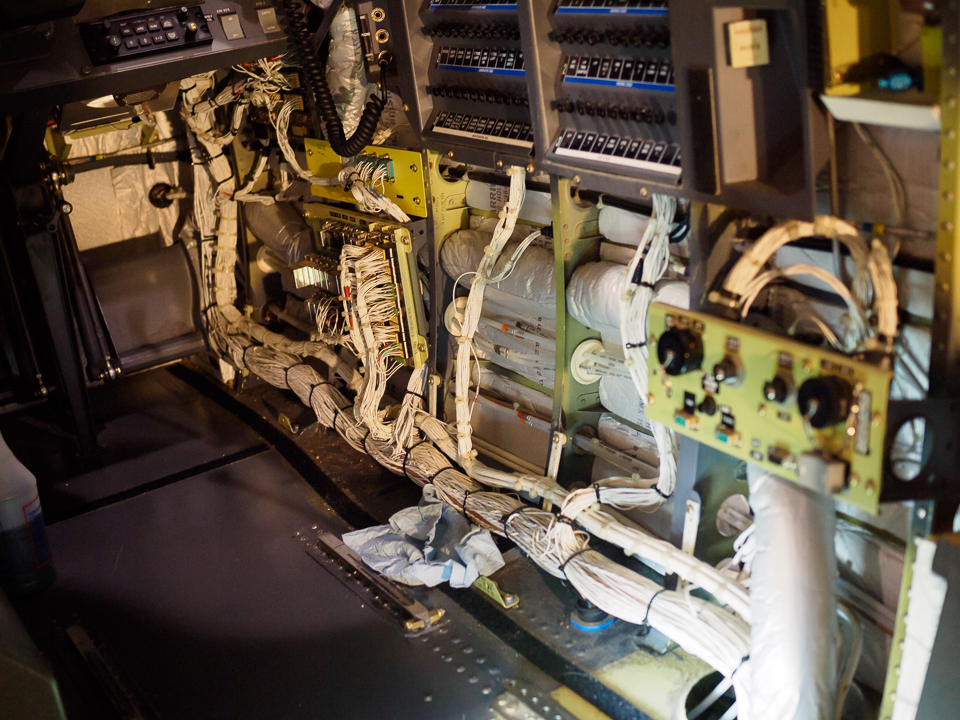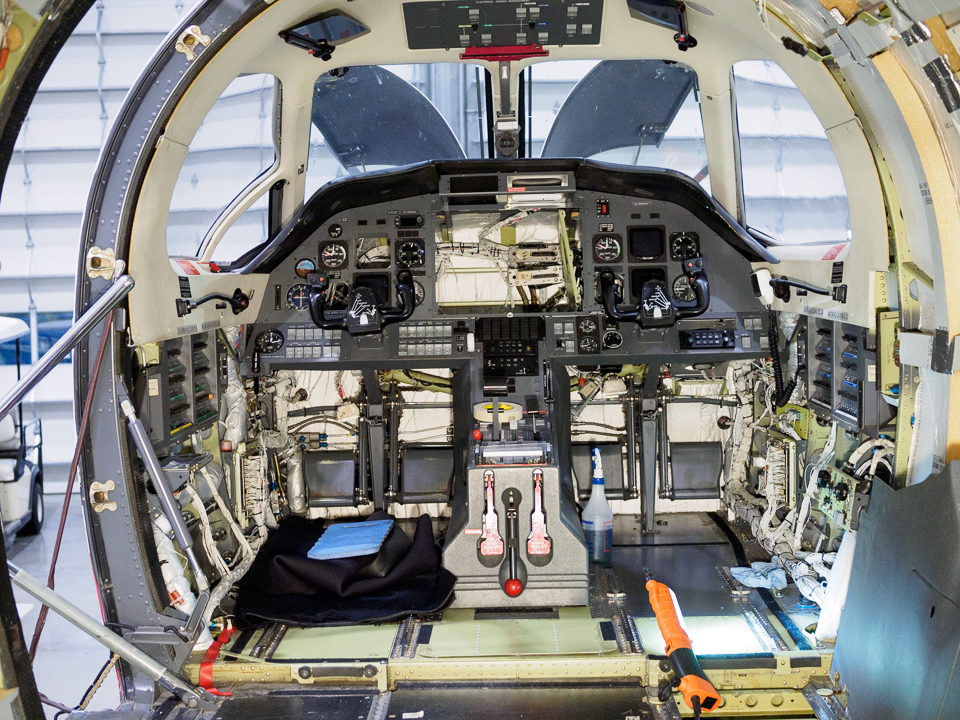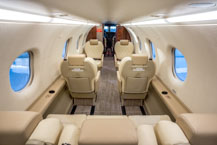 On the technical side of things, this dual GTN 650/750 package replaces an Avidyne radar display as well as a pair of Bendix/King navigation radios which were inadequate for new RNAV approaches. We also included a number of options that raise avionic capabilities beyond a standard GTN installation. A GDL69 XM receiver allows for XM satellite weather on the GTN750, and the GTX330 transponder with extender squitter makes this aircraft ADS-B 'out' compliant for flight in the United States. However, the most interesting and newest piece of technology in this aircraft is probably Garmin Flight Stream. This product is part of the Garmin 'Connext' strategy, which is aimed at bringing an increasingly interconnected and simplified cockpit to pilots. Flight Stream allows seamless and simple wireless integration between your GTN navigator and your mobile devices. With the Flight Stream, you can graphically create flight plans on your iPad from the comfort of your FBO and then wirelessly transfer them to your GTN and GNS series avionics within seconds of powering them on. Garmin Flight Stream is a brand-new product, and this PC-12 is one the very first aircraft to receive Flight Stream at Maxcraft, or in Canada for that matter.
As always, if you have any questions about the products or services detailed here, please don't hesitate to contact our team. We'd love to talk to you about Connext, Flight Stream, or our One-Stop collaborative maintenance solutions.
Summary of Major Avionics Work
Install GTN650 and GTN750 Systems (Garmin)
Install GTX330 w/ Extended Squitter for ADS-B Out
Install PS855B Emergency Power Supply System
Install GDL 69 XM Receiver
Install Garmin Flight Stream
Incorporate Pilatus Service Bulletin
Relocate ADF to Main Avionics Stack