Mooney M20K Gets a G500 Glass Panel
A 1980 Mooney M20K has received a modern refit, with a new avionics package, flight instrument panel, Garmin G500 glass, engine monitor, and custom interior. Overall we provided the airframe with slick new cockpit that is safe, modern, and fun to fly.
The Aircraft and Owner
As a dentist, Dr. John McGaw specifically practices sedation dentistry. The nature of his profession often requires him to travel with specialized equipment. Also a private pilot, John recently flew his 1980 Mooney M20K to Pitt Meadows airport (CYPK) from Courtney BC.
Arriving at Maxcraft for routine maintenance, Maxcraft began getting to know Dr. John McGaw. While here, we discussed the maintenance issues as well as his general uses pertaining to the aircraft. John's routine maintenance soon turned into a substantial upgrade, with inherent customization.
Not only benefitting regular business flying, the upgrades would in the end imbue the airframe with a very discernable "Wow!" factor.
The Need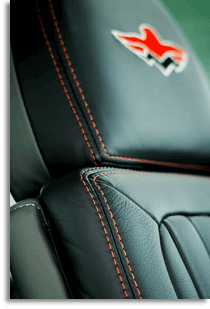 John was looking to fly with some of the features offered by the various glass panels out there. In addition, the layout of his panel needed to be ironed out with some re-arranging for easier flight usage, and optimal viewing.
With a cleaned up full panel upgrade, John would be provided with better avionics, and a custom layout without clutter or 'stick-on' panel labeling.
Re-upholstery was initially not high on the priority list. It was simply a necessary refurbishment with colours needing to be chosen, and work carried out
The Maxcraft Solution
The G500 replaces your six-pack of standard flight instruments. Providing information such as the aircraft's position, speed, attitude, vertical rate, altitude, and flight progress, along with features such as synthetic vision, the G500 offers enhanced situational awareness.
Designed/fabricated specifically for each project, the completely new aluminum panel was made to specifically accommodate John's Garmin G500, various switches, and the overall avionics/radio stack modification.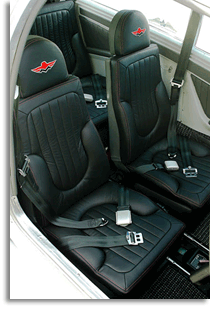 With a perfectionist's attention to detail, and our "Maxcraft Duracoat Finish", the laser etched custom panels come out beautiful.
GPS/Nav/Comm with WAAS capabilities.
Electronic Charts, Terrain.
Integrated with the 696, the PCAS provides display of traffic. The unit informs the pilot of traffic's range, relative altitude and bearing.
Faced with a few choices on colour for re-upholstery of seats and side panels, John delegated the decision to his wife. The interior's customization included leather wrapped yokes, for pilot and co-pilot, as well as a leather glare shield.
The Story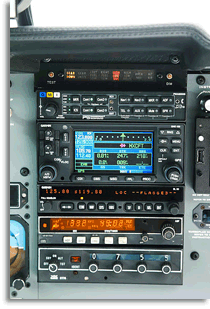 The old panel was cut out, and completely taken from the airframe. We removed the intercom system, ELT switch, gyro turn coordinator, vertical speed indicator, ADF adapter, GPS Antenna, and old KY 197 Comm transceiver. Behind the panel the wiring was gutted for rewire.
With the old gear removed, we were able to get started:
We replaced the radio stack blanking plates and installed an aluminum circuit breaker panel
Wiring and switches were added to accommodate the GNS430W and 696 GPS/Nav/Comm.
A Zaon PCAS traffic system was integrated to display traffic warnings on the screen of the 696.
A new glass engine monitoring system replaced the old system.
Fabrication and installation of our "Maxpanel" nicely accommodated the Garmin G500 and new panel layout.
Relocation of a light dimmer control to the co-pilot's side panel corrected minor aspects of the panel's overall flight instrument layout.
We installed a set of powered "Lemo" style headset jacks for the pilot and co-pilot's Zulu.2 noise cancelling headsets.
The Mooney received a custom interior. John's wife initially stated something along the lines of, 'whatever colour will be fine'. However, with all the potential for customization, she was eventually fully interested and involved with the interior design component of the project.
The pictures speak for themselves, but the black leather interior with red double stitching came out great. The Mooney logo was embroidered right into the headrests.
The back seat cushions were made easily removable; as such, it would be easier for John to store dental equipment with the expanded cargo space.
When Dr. John McGaw isn't flying or practicing dentistry, he is often driving a 500hp Nissan GTR. With the installation of leather wrapped yokes, we managed to mimic the look and feel of his car's perforated and non-perforated leather steering wheel to the aircraft yokes.
Installation of the leather glare shield with double French stitching was a prime finishing touch to the overall panel/interior modification.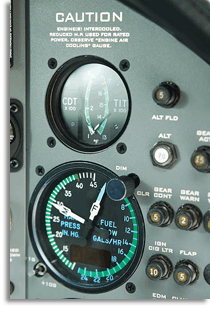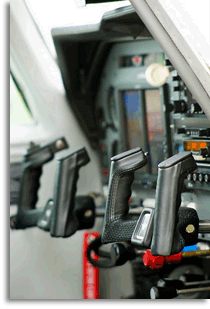 Customer Comments
When I finally decided to make a commitment to a glass cockpit I contacted Maxcraft Avionics.
I believe in 'word-of-mouth' referrals and was not disappointed by what I had heard about Maxcraft!
The team at Maxcraft Avionics compliment each other in various areas of expertise; whether it is design function, avionics integration or troubleshooting. Steve, Daryl and Clarke all rose to the occasion to put together an outstanding product backed by full warranty in a very timely manner.
Thanks again guys for your professionalism and teamwork for C-GPGW.
Dr. John K. McGaw