Maxcraft was able to troubleshoot and rectify an issue with the Aspen electronic flight information system installed in this factory new Robinson R44. With not even a full page of journey logbook entries, this R44 still had "new helicopter smell" when our technicians were troubleshooting an AHRS issue. After replacing a defective antenna, the helicopter was returned to service where it's being used to train new helicopter pilots by Chinook Helicopters out of the Abbotsford Airport.
Factory New R44 Warranty Repairs
2022 Robinson R44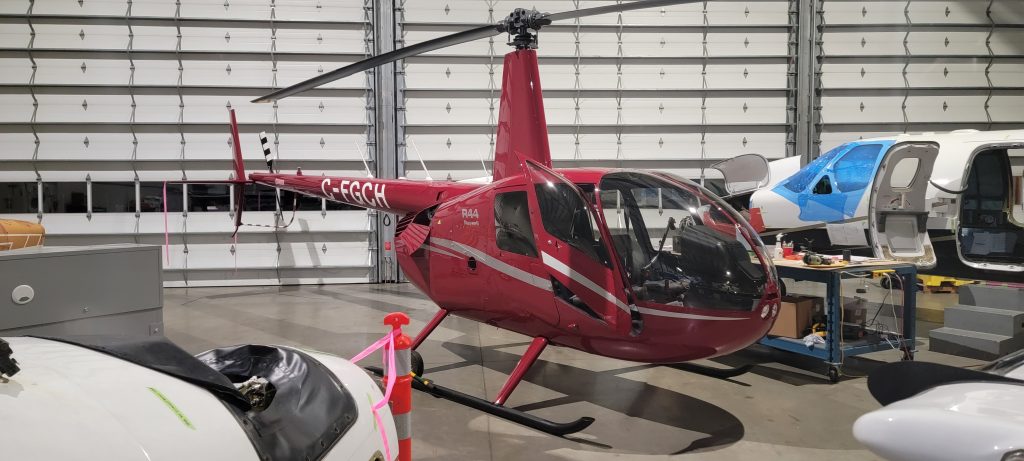 Aircraft & Owner:
Chinook Helicopters is a flight school based in Abbotsford, BC offering pilot training for both helicopters and airplanes from initial to specialized advanced training. Chinook has been training pilots for over 40 years and continues to add aircraft to their ever-growing fleet. The Robinson R44 has been the world's best-selling general aviation helicopter for over two decades. The piston engine found on the R44 makes it more economical than many of its turbine powered counterparts. The R44 is especially popular with commercial helicopter students as many graduates will fly one early in their career due to their similar popularity amongst commercial operators.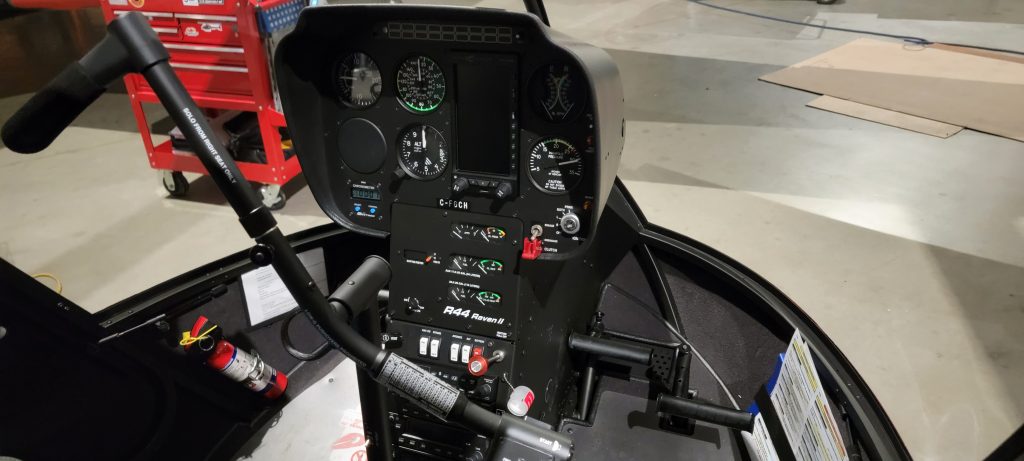 Need:
Chinook Helicopters had recently purchased this brand new R44 and had flown it from Robinson's factory in Torrance, California to their base at the Abbotsford Airport. While completing the ferry flight, as well as during their test flights from their home base, the pilot reported receiving an error on the Aspen EFD1000H primary flight display, and this error persisted between flights. After reaching out to Robinson, Chinook was instructed to bring the aircraft to an Aspen Avionics dealer to avoid the possibility of a return ferry flight to and from California to troubleshoot this avionics issue. As one of their preferred partners, Chinook Helicopters decided to come to Maxcraft to resolve the issue.
The Story:
Chinook made the short flight from Abbotsford to our hangar in Pitt Meadows for us to troubleshoot the issue. Once our technicians were able to reproduce the fault, they were able to trace it back to a faulty remote sensor module (RSM) antenna. This antenna is located on the tail boom of the R44 and connects directly to the Aspen EFD1000H and provides it with a GPS signal, outside air temperature, and most importantly, it contains heading sensors to support the attitude and heading reference system (AHRS).
Maxcraft technicians replaced the RSM antenna with a brand new one. This involved opening several access panels to get into the tail boom, removing the existing antenna, and installing a new antenna, including sealing it to create a water-tight seal. After installation the same system checks which were failing were now testing well within their limits. After the aircraft was reassembled, we completed a compass swing, and an RSM magnetometer calibration. As an Aspen Avionics dealer, we were able to replace this faulty antenna under the manufacturer's warranty without the customer needing to pay upfront and get reimbursed. Today this helicopter is flying regularly on training flights teaching the next generation of rotor wing pilots.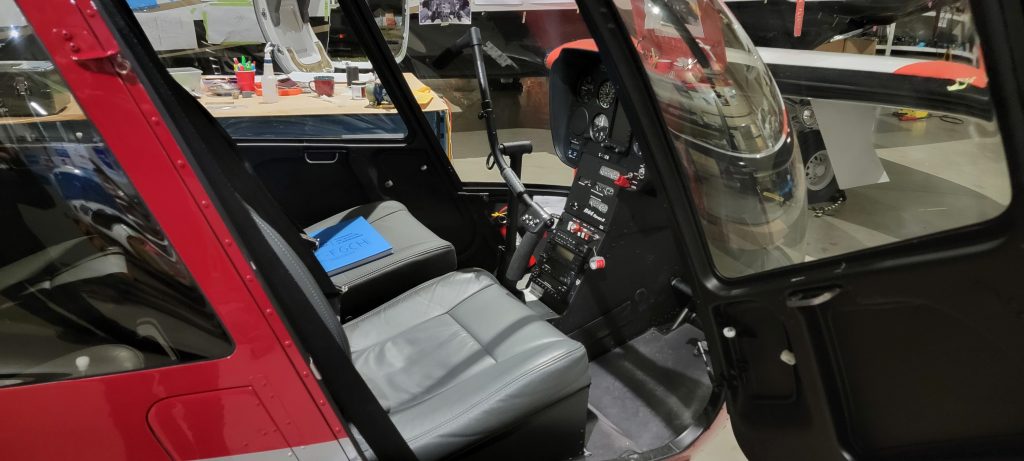 Customer Comments
"We were excited to have another brand new R44 join our fleet but were frustrated when we were already encountering issues with the Aspen unit installed on the ferry flight home. A call to Maxcraft, an authorized Aspen service center, was made to determine how quickly we could have this issue resolved. The R44 is a significant part of our flight training operations and we needed this action as soon as possible. The team at Maxcraft was quick to respond to our situation and found space in their schedule to accept our helicopter at their facility promptly. Maxcraft was able to troubleshoot the issue and rectify the problem under Aspen warranty in a timely manner with minimal impact on our operational capabilities. The aircraft was returned to service and has already flown more than 100 hours with no further incidents. Maxcraft has been a supportive avionics facility for our needs in the past and continues to provide quality support in the present."
Kevin
Chinook Helicopters