The Aircraft and Owner
Helijet, a long established operator of Sikorsky S76 helicopters, was awarded a new long term contract with the BC Air Ambulance Service which necessitated the acquisition of the three additional S76C+ aircraft. The helicopters they acquired were in superb condition but were configured for executive transport and and needed to be extensively modified for air ambulance EMS (emergency medical service).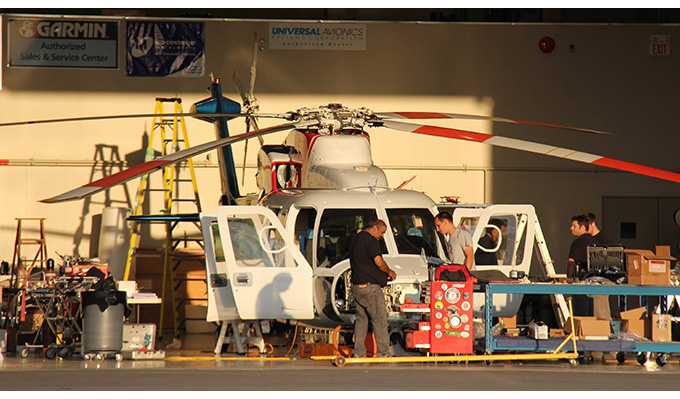 The Need
Install new systems/equipment to meet EMS mission and contract requirements
Install additional systems for improved flight management and safety
Complete the project on an extremely tight time schedule
Obtain multiple new Transport Canada STC approvals without delays
Ensure project is completed within budget and time frame.
The Maxcraft Solution
Dual Garmin GPS 500W Navigation Systems
Universal Cockpit Voice Flight Data Recorder (CVFDR)
Skytrac ISAT-100 Satellite Tracking and Voice Communication
NAT NPX-138(x2) VHF FM Radio Systems
Harris M7300 Multi-Mode Dual Band E-Com Radio
Honeywell MK XXII EGPWS (Class A Helicopter TAWS)
120 Degree Door Hinge Kits
Wire Strike Protection System (WSPS)
Fuel FDC Filter
Medical Interior – Lighting, Power and Control Systems
Spectro Lab SX5 Night Sun – External Search Light
MAX-VIZ EVS (enhanced vision system)
Custom audio and communication control system
Davtron M811 Cockpit Clocks (x2)
The Story
The project to completely transform three luxury Sikorsky S76C+ helicopters into modern air ambulance work horses was complex and involved several outside parties. Helijet requested that Maxcraft take on an overall project management roll to ensure that the helicopters would be ready for service by the contract start dates. Maxcraft coordinated the activities of Airtech Canada (the medical interior supplier), two outside paint shops and several of Helijet's own aircraft maintenance engineers (AMEs). Professional project management was essential in order to meet the project goals, budgets, and timelines.
The project began by stripping down all three aircraft; luxury items such as padded leather seats, coffee makers and gold-plated seat belts were removed. Floor panels were lifted for wiring access, component mounting, and oxygen tank installations. Each instrument panel was also removed for rework. With so many new systems going into these aircraft, it was necessary to meticulously plan space management from the beginning.
Throughout the project, simultaneous work was underway both on the inside and the outside of each airframe. Externally, our structures technicians were kept busy installing the wire strike protection system (WSPS), Max-Viz enhanced vision camera, Spectro Lab SX5 Night Sun, 120 degree door hinges along with various antennas. Simultaneously, on the inside, avionics technicians were busy installing wiring for all the new systems. Each instrument panel required extensive rework in order to fit in the dual GNS500W navigators. A new custom avionics panel was fabricated and installed in the aft cabin to accommodate the equipment to be used by EMS personnel. New custom GPS antenna mounts were installed on top of each tail rotor drive shaft cover by our highly skilled composite structures technician.
The EMS contract called for Enhanced Ground Proximity Warning Systems (EGPWS) meeting TSO-C151b. Two of the helicopters already had Honeywell MK XXII systems installed, however Maxcraft discovered they were early versions certified only to TSO-C151a. These systems were upgraded to meet TSO-C151b which is the current standard for class A Helicopter Terrain Awarness Warning Systems (HTAWS). For the third aircraft, a new Honeywell MK XXII EGPWS system was installed.
This project was challenging due to the large number of modifications, the short time frame and the need for new STC approvals. Maxcraft technicians rose to the challenge by working some long days and a number of weekends. The helicopters were completed on time and on budget.
















Did you miss Maxcraft on the
Discovery Channel's Daily Planet?
See video link here: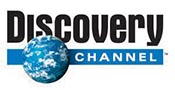 Check out the video featuring Helijet's upgrade at Maxcraft
– narrated by Mark Miller