With two touchscreen electronic flight instruments, and a large GPS/NAV/COMM multifunction display, this Cessna 206 gained significant capability without the hefty price tag or complexity of a full glass install.
Cost Effective IFR Glass Install
1982 Amphibious Cessna TU206G Stationair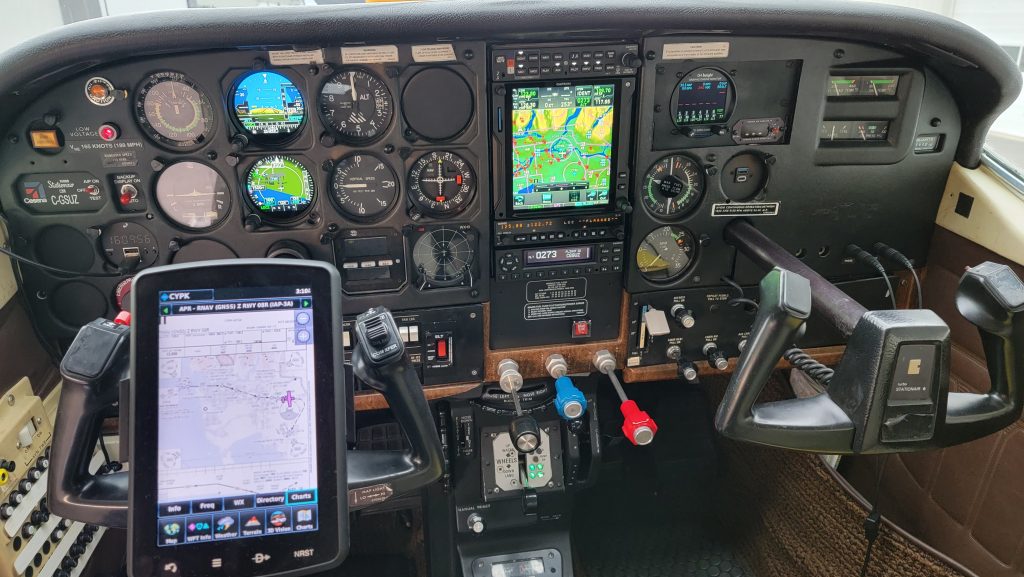 Aircraft & Owner:
This Cessna 206 Stationair is owned by Maxcraft's very own Director of Business Development, Steve Nunn. The Cessna 206 was first introduced in 1962 and continues to be in production today. The TU206G features a turbocharged six-cylinder Continental engine and six seats. This 206 is currently equipped with amphibious floats opening the door to exploring British Columbia's many back country lakes.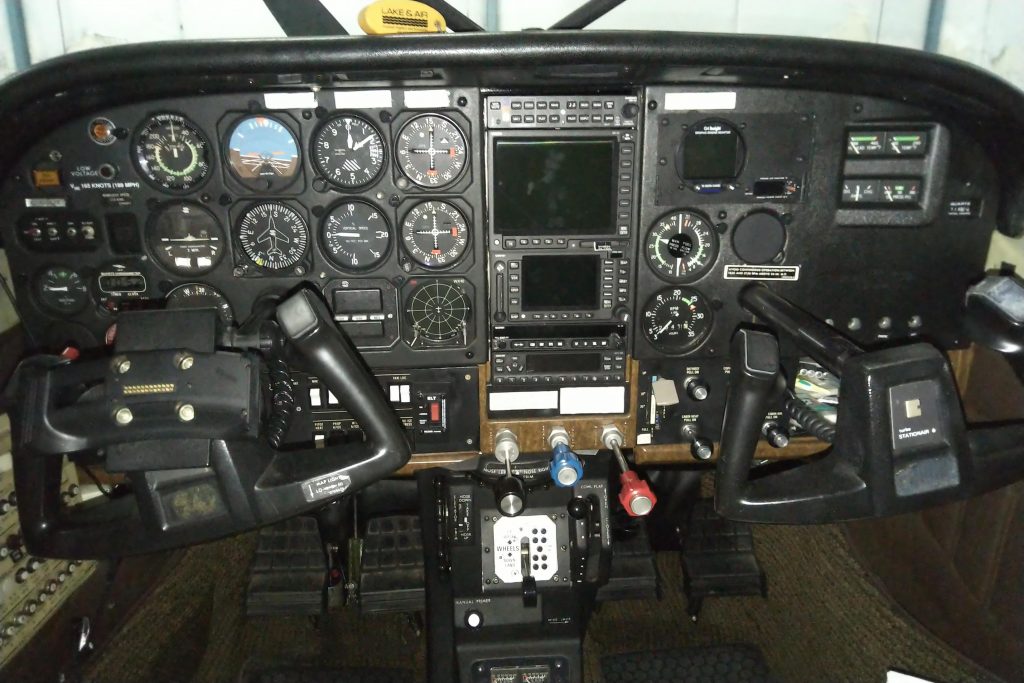 Need:
This aircraft is often used for both VFR and IFR flights around the lower mainland, and the west coast of North America. As it's owned by our Director of Business Development it can often be found in or around the Maxcraft hangar having shuttled one of our customers. Our goal with this installation was to have a more minimized avionics package for demonstration purposes when compared to the Maxcraft Piper Malibu with an ultimate, top of the line package.
NEW EQUIPMENT LIST
| | |
| --- | --- |
| GTN 750 TXi | GPS/NAV/COMM/MFD (Garmin) |
| GI 275 x2 | Electronic Flight Instrument (Garmin) x2 |
| 011-05930-00 | Smart Glide Switch Kit (Garmin) |
| 6420093-2 | Digital Clock & High-Power USB Charger (Mid-Continent) |
| FlightStream 510 | Wireless Cockpit Connectivity (Garmin) |
| GTX 345 | ADS-B Transponder (Garmin) |
| GSB 15 | USB Charing Ports (Garmin) |
| Seatbelt Kit | Inertia Reel 4-Point Shoulder Harness System Kit (B.A.S. Inc) |
Maxcraft Solution:
The Garmin GI 275 is an impressive touch screen electronic flight instrument. We decided to install two which will provide both an attitude indicator including instrument consolidation to display all the essential readouts including attitude, altitude, airspeed, and heading all on one screen. The second GI 275 will be configured as a Horizontal Situation Indicator (HSI). When flying in instrument meteorological conditions (IMC) this second GI 275 will provide important navigation information without requiring the pilot to look outside of their primary field of view. In the event of an issue with the primary GI 275, the second will automatically fall back into attitude mode.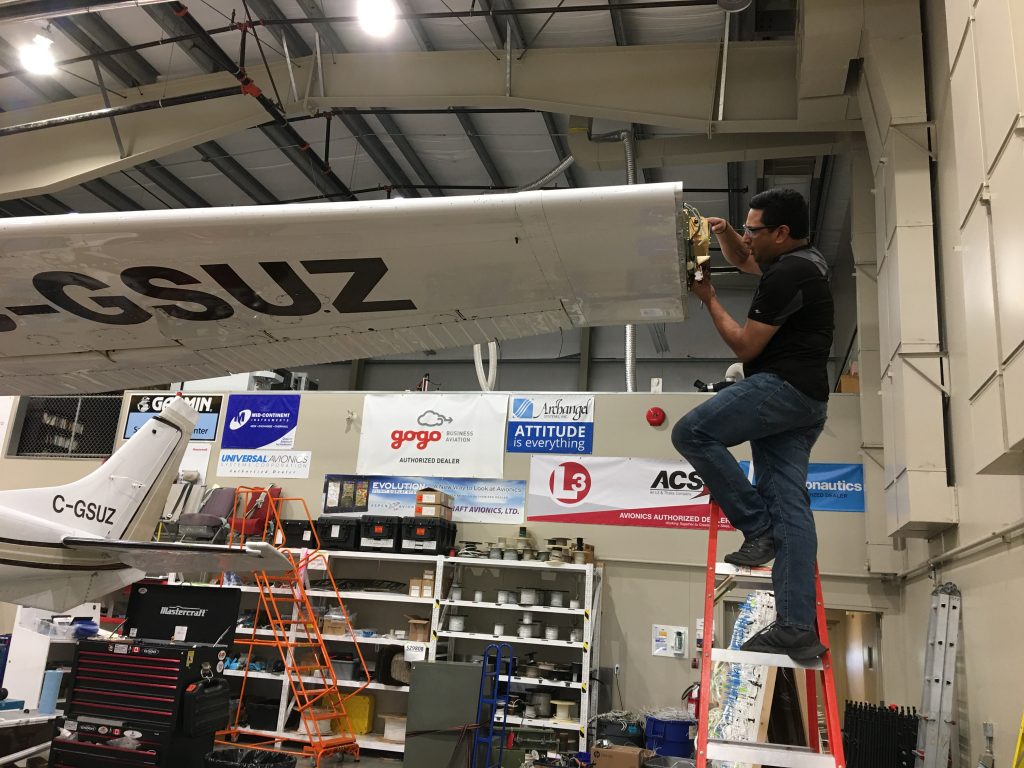 Both GI 275s integrate seamlessly with the GTN 750 TXi. The GTN 750 TXi is a large 6.9" touchscreen display providing a wide variety of features. Acting as the primary GPS, navigation receiver, VHF communications transceiver, and a multifunction display the GTN 750s easy to navigate menu system makes any piece of information just a few touches away. A recent feature which came to the GTN 750 via a software update is Smart Glide. Constantly calculating and assessing options in the background, Smart Glide can create a direct route to an airport within gliding distance and guide the pilot to keep the aircraft at it's best glide speed with just a touch of the GTN 750, or by activating a dedicated Smart Glide button located on the panel.
The Flight Steam 510 installed in the GTN 750 opens a new era of cockpit connectivity. Allowing 2-way flight plan transfers between smartphone and tablet apps, streaming of flight data to the cloud, and easy database updates, all wirelessly from any seat in the cabin.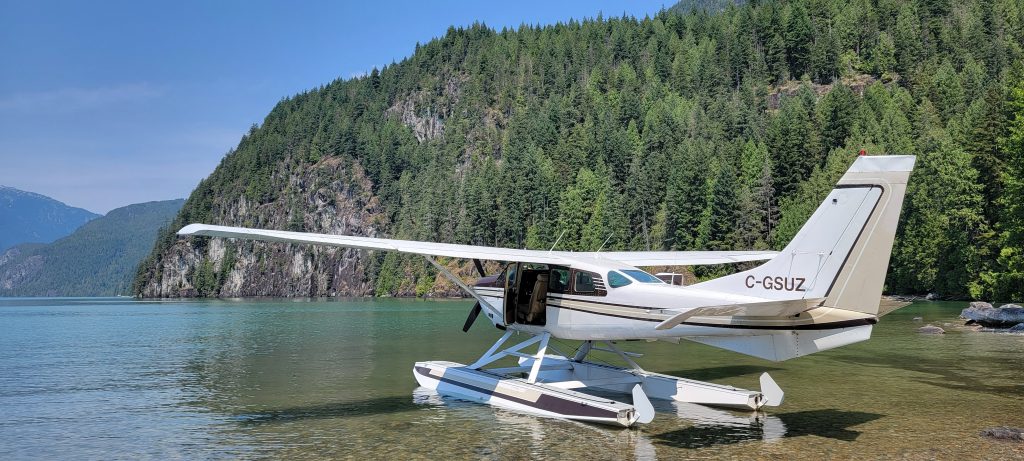 The Garmin GTX 345 is an ADS-B "in" and "out" transponder meaning it will broadcast the aircrafts current position on the ADS-B network meeting the requirements for the ADS-B mandate in certain United States airspace. The ADS-B "in" feature integrates with the GTN 750 and the GI 275 to display traffic detected using ADS-B and weather information when in range of a ground station. The GTX 345 can also be entirely controlled on the GTN 750's touchscreen, or remote mounted to save valuable panel space.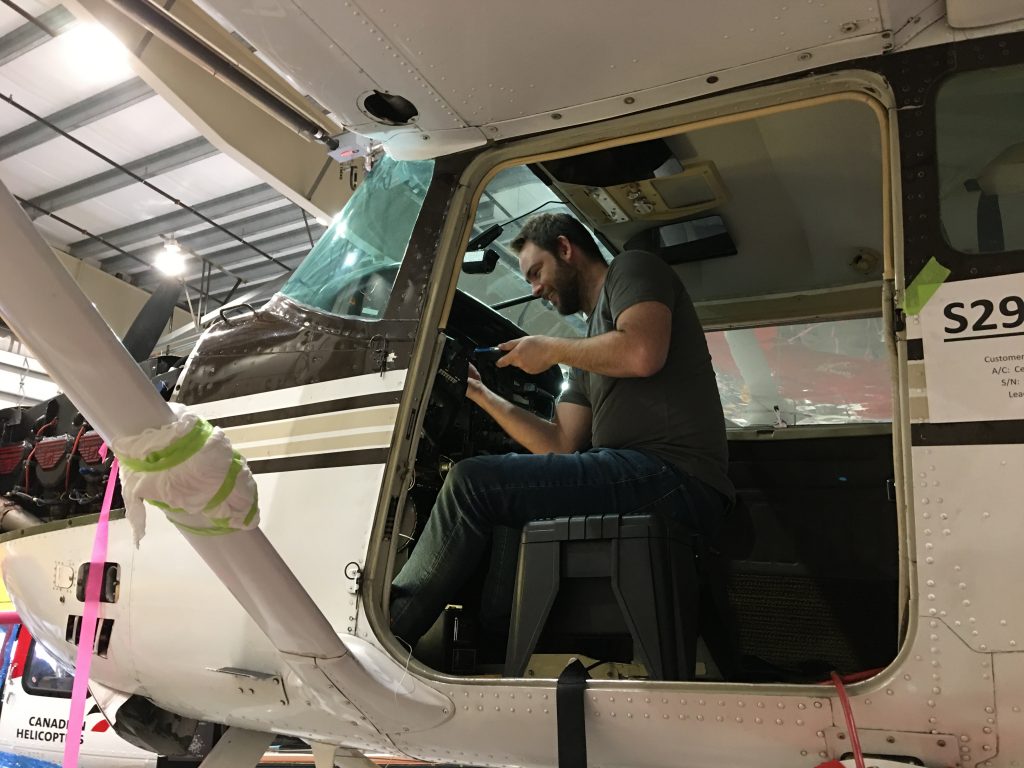 We also took this opportunity to install some much-needed comfort items including a combination digital clock and high-power USB charger with a flight timer, countdown timer, stopwatch, and two 3-amp USB ports. We also installed Garmin's GSB 15 which is a dual USB charger with both USB type-A and type-C. The GSB 15 also has a convenient data passthrough capability to update databases, save flight logs, or engine data from the GI 275.
A multifunction switch was installed on the yoke to interface with the GTN 750 making it possible to activate commonly used functions without taking your hands off the yoke. This was one of the first aircraft we installed this type of switch on, so we explored a variety of different functions and used this as our test bed. After careful consideration it was decided to dedicated switches for Push to Control (PTC), traffic mute, and VHF communication standby/active frequency swap. Steve loves the functions and we now include this valuable feature in all our full panel upgrades.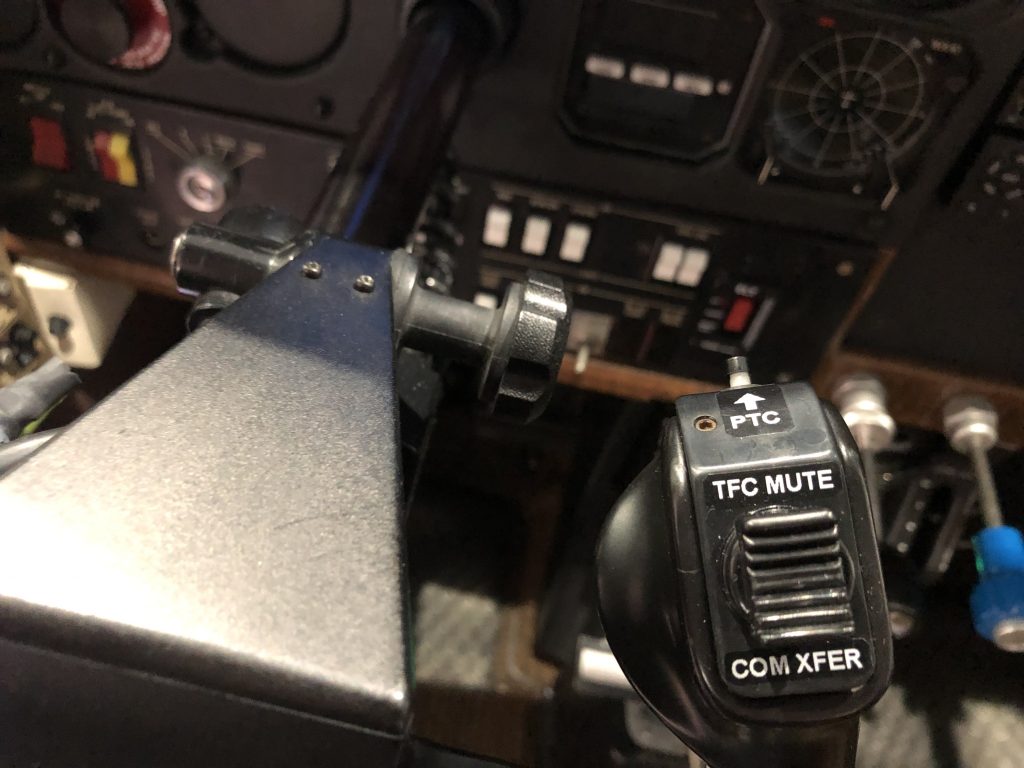 While this aircraft was already down for maintenance, we took advantage of the situation to simultaneously upgrade the seatbelts using a kit from B.A.S. Inc. This kit replaces the factory seatbelts with a 4-point inertia reel shoulder harness. These harnesses feature a utility style buckle which is especially important on float planes as they make removing the seatbelt less restrictive when disoriented during an emergency. These shoulder harnesses are comfortable to wear, easy to adjust, and non-restrictive while still offering maximum protection.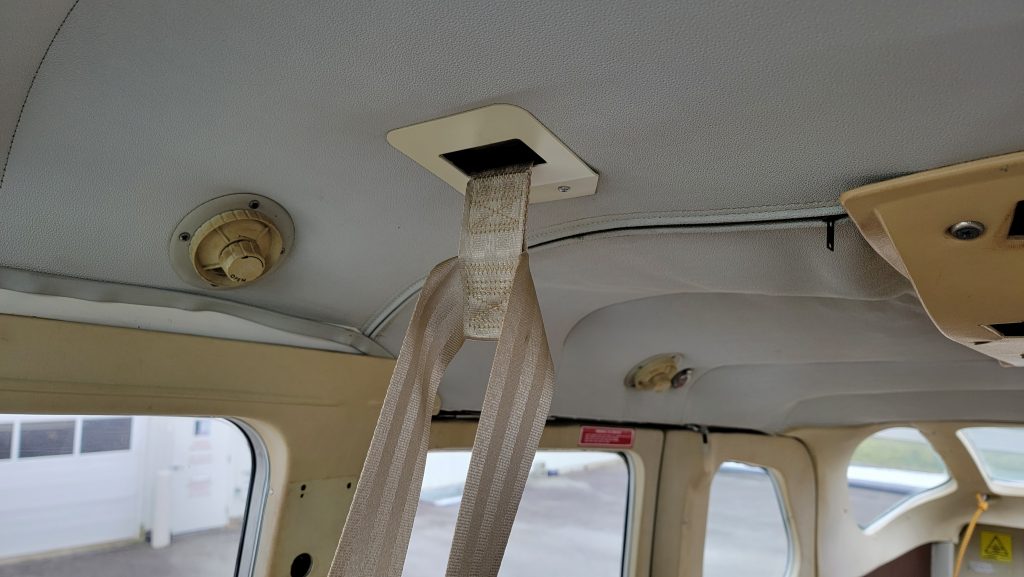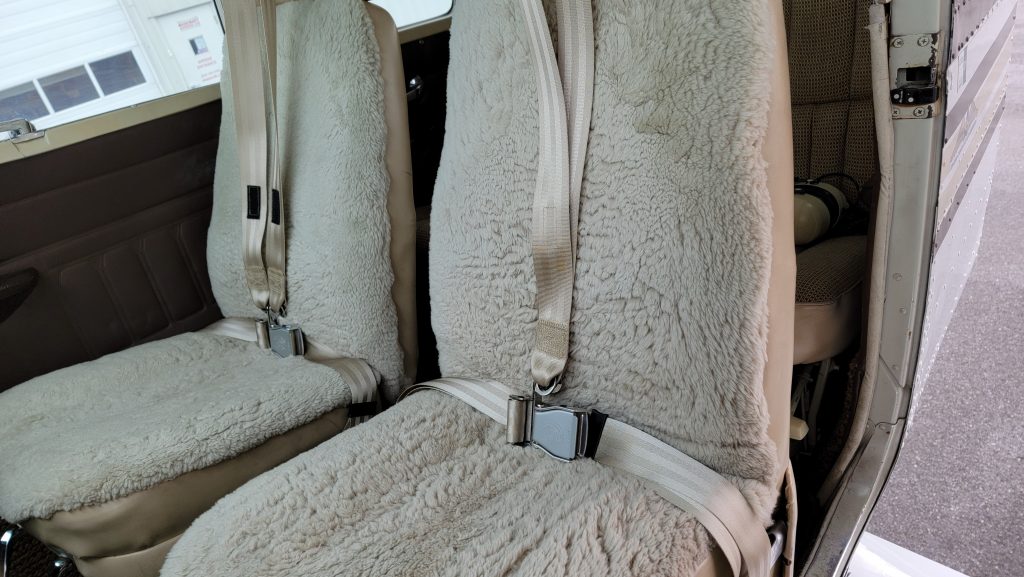 Customer Comments
I am fortunate to work for an avionics company but, like all of our customers, I still have the tough decisions on where and how much to invest in my aging aircraft. I use my Cessna TU206G amphib for both pleasure and work. Living on the West Coast, an IFR capable airplane is a big asset for getting somewhere reliably. This aircraft came pretty well equipped with avionics 10 years ago when I purchased it, but it was getting a bit dated, and the ADS-B mandate was forcing my hand to do something. The dual GI275's gave me reliability, Synthetic vision, and allowed me to remove my vacuum system and gyros (both of which have cost me money in repairs) all while not having to modify my instrument panel. The GTN750 gave me a large multifunction display (MFD) to view approach plates and the Flight Stream made that nagging problem of updating databases just disappear to a hidden background task. I also took the downtime opportunity to install a new BAS Inertia Reel 4 Point Shoulder Harness/Lap Belt System. BAS made the kit easy to install and I feel much better with the safety and ease of exit with this new system. I absolutely love the multifunction hat switch that controls some of the many functions of the GTN and I use that for every flight. Although I may not have had a choice on where to take my airplane (nor would I want to take it anywhere else), David and his team of technicians treated me professionally and kept me updated weekly on the progress.
Steve Nunn
Director of Business Development
Maxcraft Avionics Ltd.