Aircraft: 1978 Cessna 182Q
Owner: Daryl lives in Vancouver and also flies a twin engine jet and helicopter.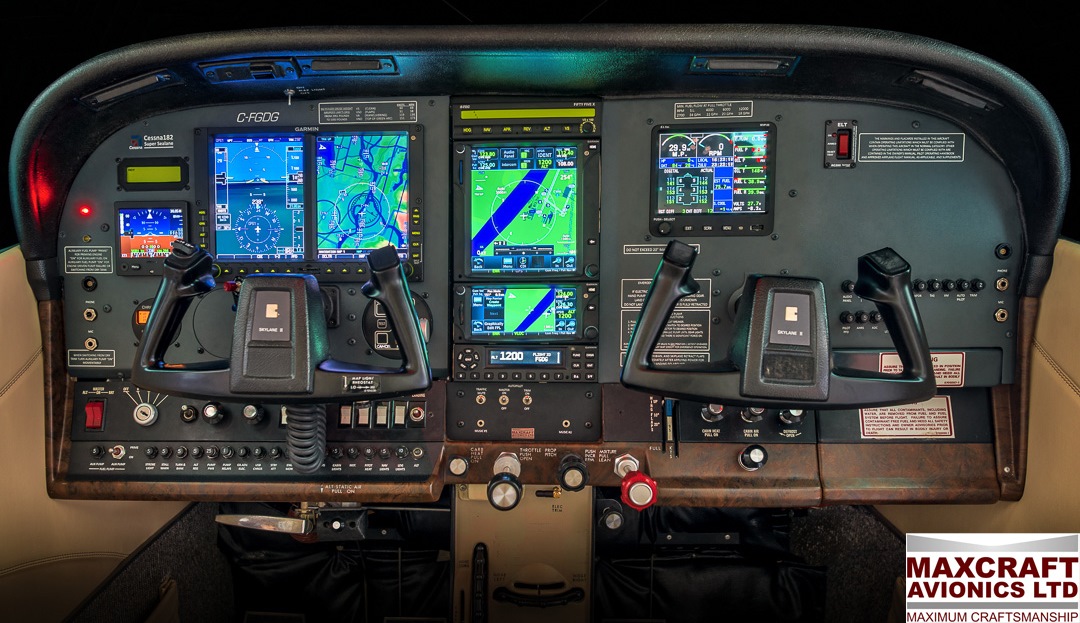 Need: Our customer wanted a great floatplane so that he and his family could fly and enjoy the plentiful amount of lakes in British Columbia.
Summary of Equipment:
G500 Flight Display System (Garmin)

GTN 750 GPS/Nav/Com & MFD (Garmin)

GTN 650 GPS/Nav/Com & MFD (Garmin)

GTX345 ADS-B Transponder  (Garmin)

GMA35C Audio System /w 4 Place Intercom (Garmin)

GTS800 Traffic System (Garmin)

System 55X Autopilot (/w Autotrim Option) (Genesys)

ST-645 A/P Remote annunciator (Genesys)

LEMO Headset Jacks (Maxcraft)

MVP-50 Primary Engine Monitor System (Electronics International)

GDL69A Weather Data Link System (Garmin)

MaxPanel Custom Instrument Panel (Maxcraft)

MaxPanel Circuit Breaker Overlay Panel (Maxcraft)

406AF Compact ELT system (Kannad)

Antennas and doublers (Maxcraft)

TA202 USB charging port (Mid Continent)

ESI-500 Standby Indicator (L3 Avionics)
The Story: When you want one of the best floatplanes out there you need to start out with a good airframe and the Cessna 182 fills that bill well. You then need to perform some serious upgrades by a very specific talented team. Here is a breakdown of how and who put this all together: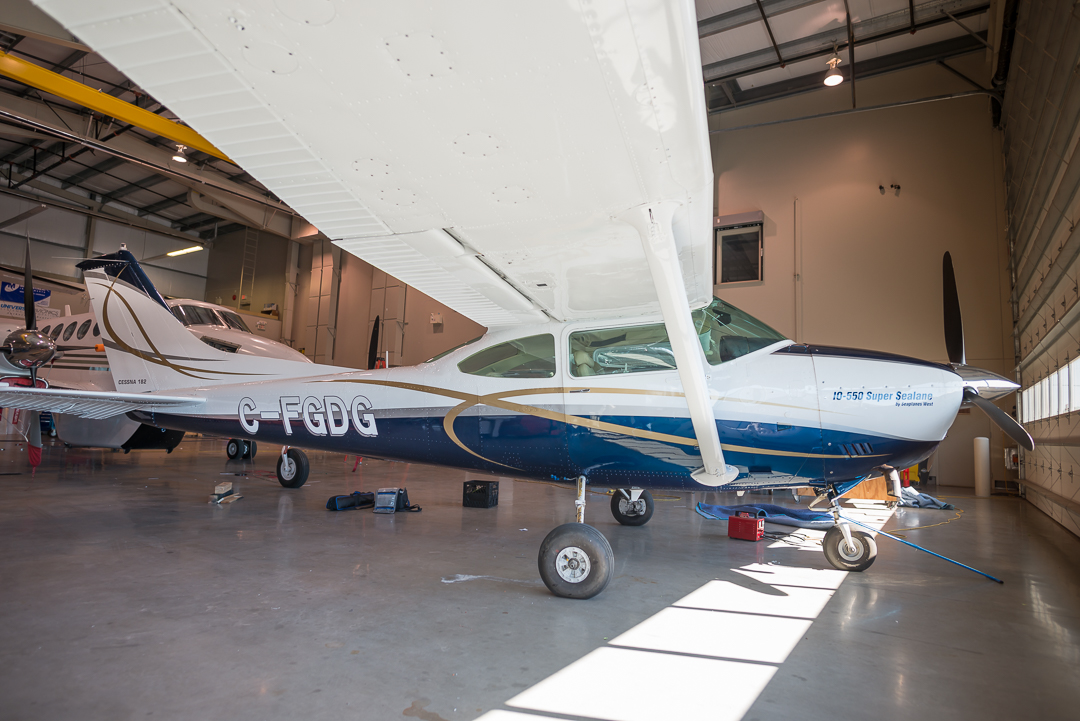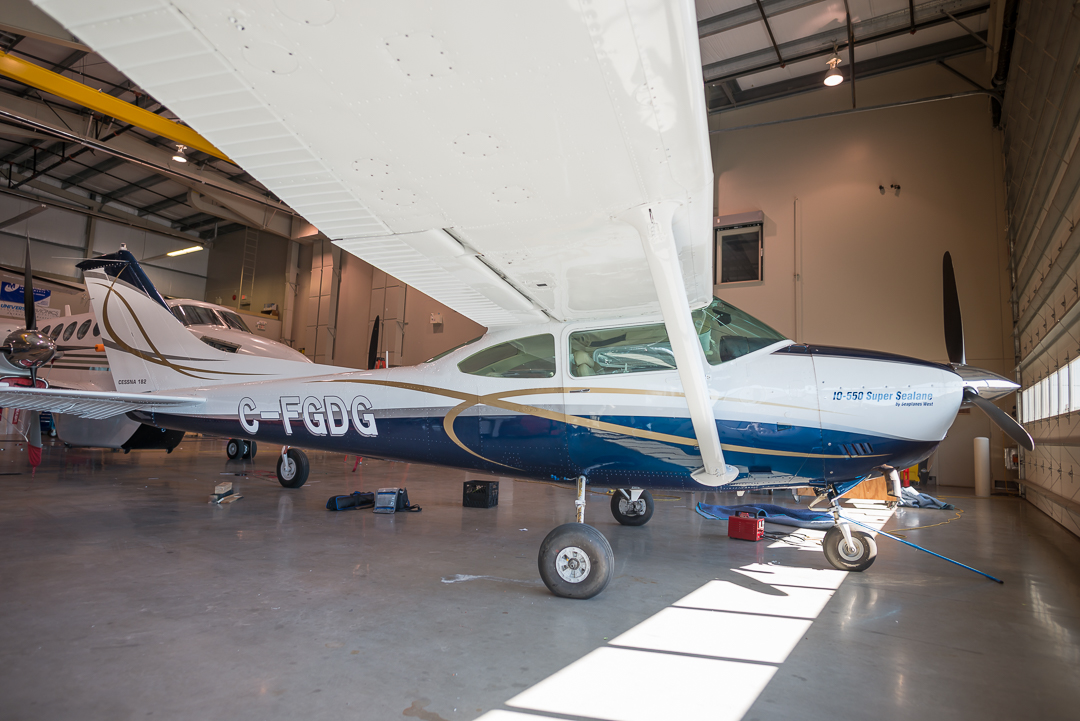 Jim Schwerman – Seaplanes R us

jim@seaplanesrus.com

Jim created the C182 Super Sealane floatplane conversion kit and he knows them inside and out

They sourced a solid C182 Q model but in an all original state

Installed a new Continental IO-550 with a 3 blade prop.

Installed the Seaplanes West motor mount, upgross kit, floatplane kit

Installed Aerocet Model 3400 Amphibious Composite Floats

Fred Hossman – Port Interiors

http://www.portinteriors.com/

If you want the best interior then this is your choice and Fred and team didn't let the customer down.

It's a jet like interior in a Cessna 182

They removed the interior after arrival at Maxcraft, took it away to their shop and then re-installed it as we were finishing up the avionics

Maxcraft Avionics

We were honoured to be part of this exclusive team

We worked with the customer to design the ultimate panel for his Sealane

While Jim was doing all of his work we finalized the design with the customer and started pre-fabrication prior to aircraft arrival.
Pictures: