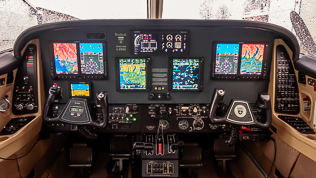 A Beechcraft Duke is one of the nicest pressurized turbo twins around. Coincidentally, what you're looking at here is one of nicest panels that the Maxcraft team has ever put together for a GA aircraft. At the behest of our clients, special care was put into the symmetry of the layout. This, combined with the complete removal of all vacuum gyros and round dials results in an exceptionally uncluttered and efficient presentation of information. The simplicity of this layout is made possible by remote-mounting the majority of new equipment away from the panel. Indeed, a significant complicating factor in the design of this upgrade was dealing with the sheer volume of all remote-mounted equipment and associated wiring. While normally we save equipment summaries for last, one of the most impressive things about this project is the equipment list… so have a look.
Dual Garmin G600 primary flight displays with Synthetic Vision
Dual GTN750 GPS/NAV/COMs
AuRACLE CRM2120 Engine Monitor System,
WX500 Lightning Detection system
Trilogy ESI-2000 electronic standby instrument display,
GTS 825 Traffic Advisory System (with dual GA58 Directional Antennas)
GMA35 remote audio system
GAD43e box for full integration with existing KFS250 Autopilot System
GDL69A for XM WX Satellite Weather on the GTN750 navigators
GDL88 ADS-B datalink, which adds ADS-B "In" traffic and weather
GTX33ES transponder with extended squitter for ADS-B "out" compliance
Custom built, coated and laser engraved Maxpanel
This list is actually even longer than it appears. Some of these systems, such as the GTS825 Traffic Advisory System or the AuRACLE Engine Monitor system consist of multiple boxes, sensors and/or antennas mounted in locations throughout the aircraft. Placement of this equipment has to take countless factors into account, including everything from flight control clearance, to center of gravity, to cable flex, to pressure vessel penetration. In addition to avionic work and our signature laser-engraved Maxpanel, this project also involved structural work that ranged from repairs and refurbishment to the construction of remote-box mounting shelves. To communicate everything that went into this project would be impossible within the confines of this page, but if you'd like to see this installation in more detail, be sure to check out our project blog.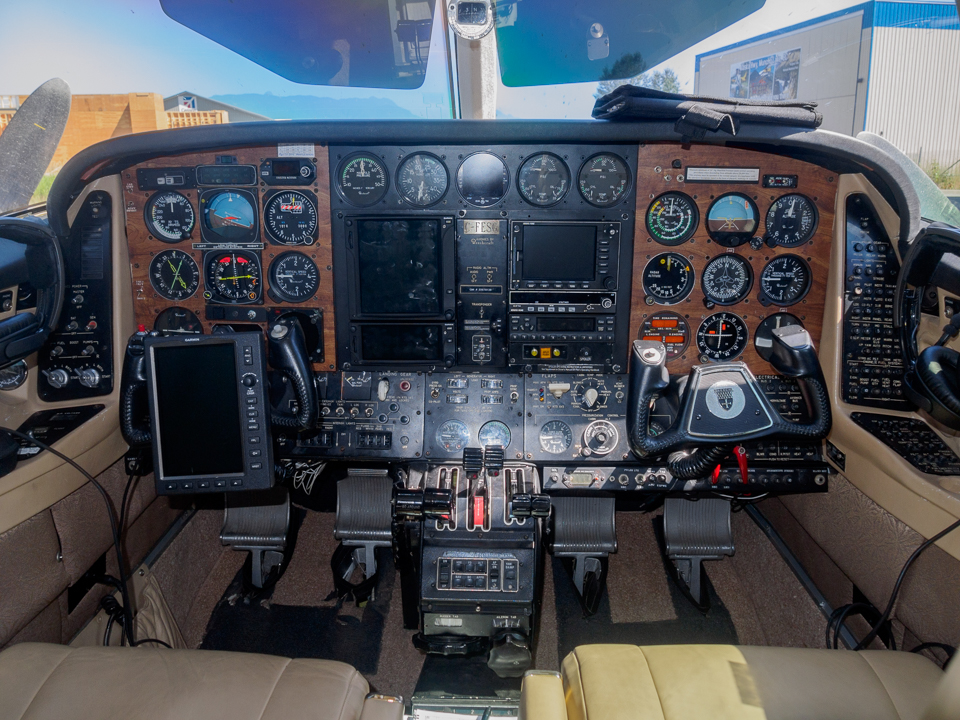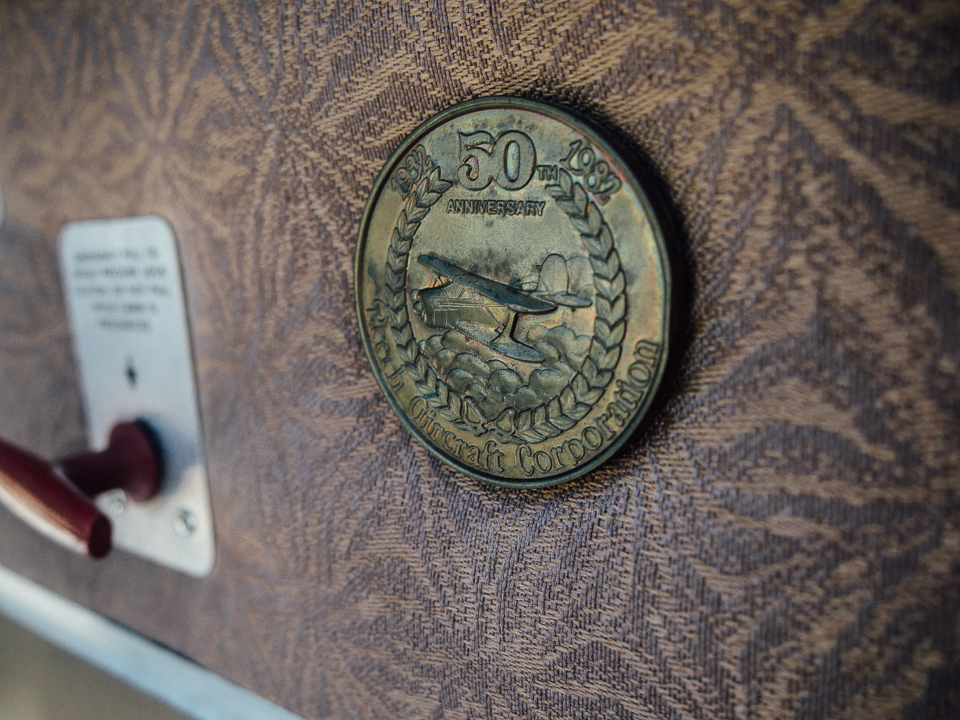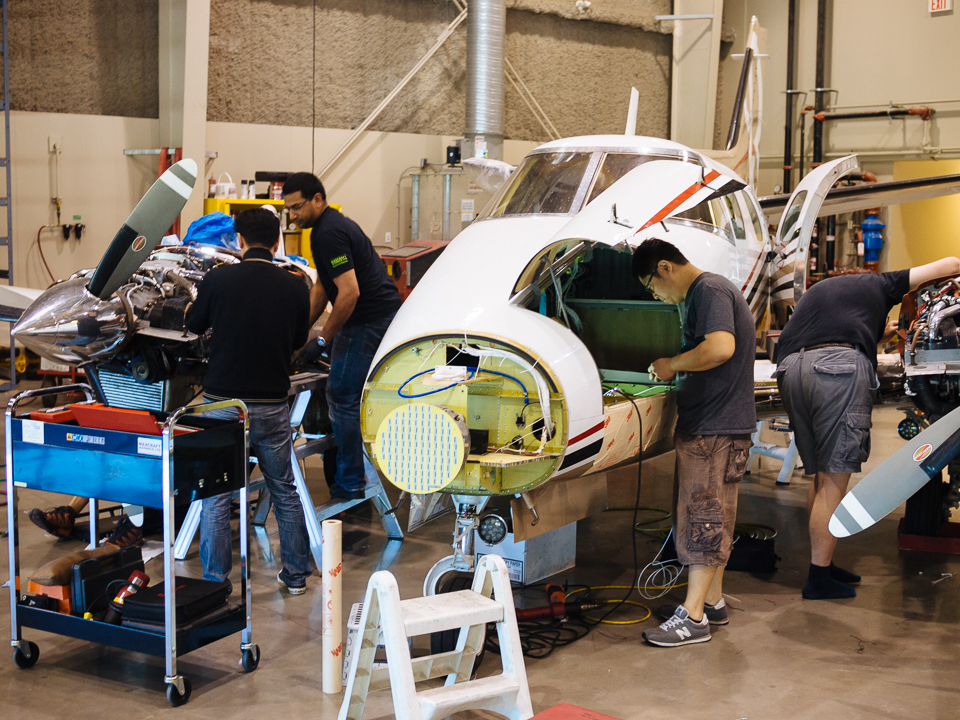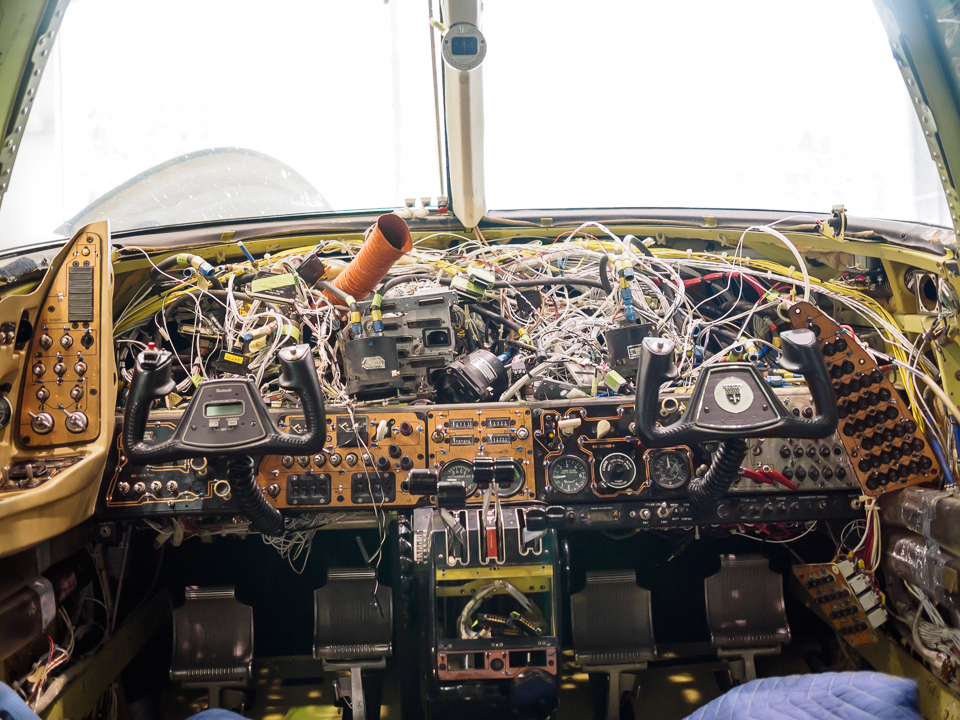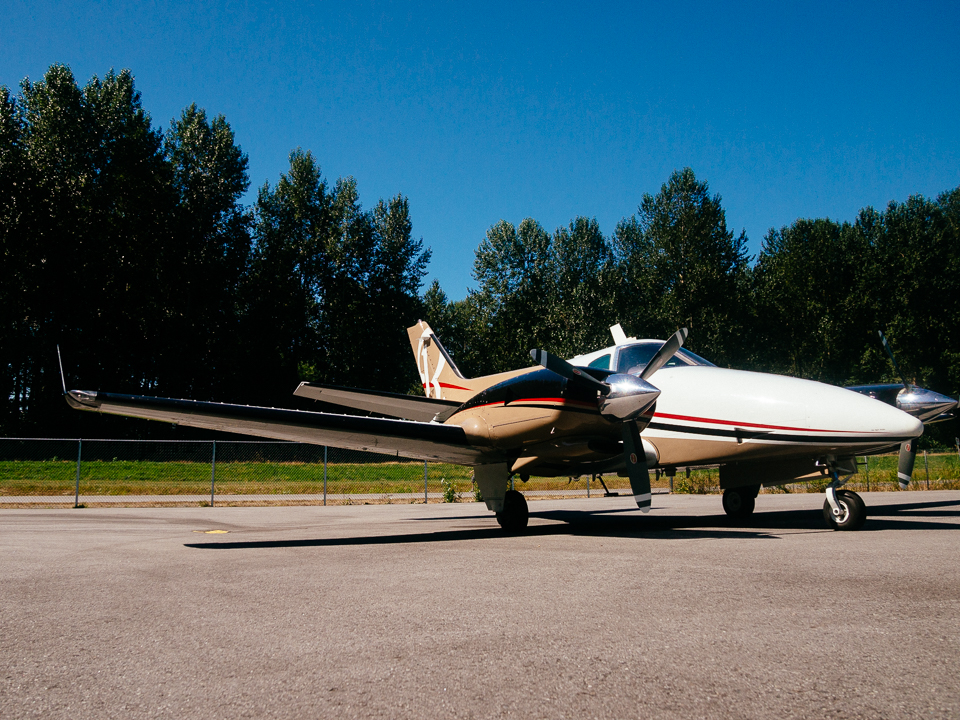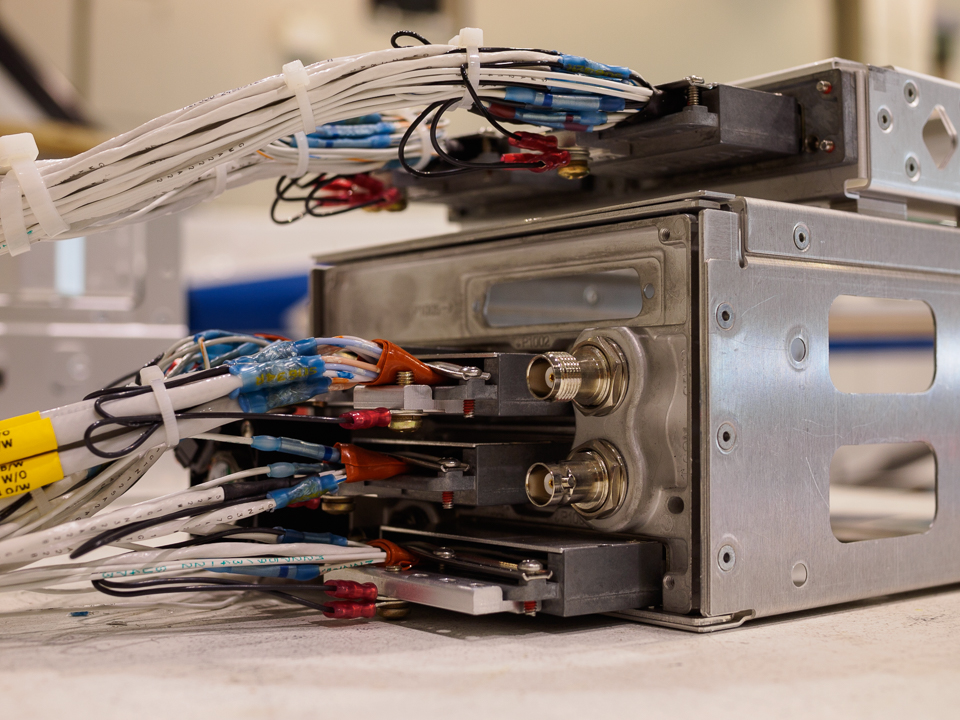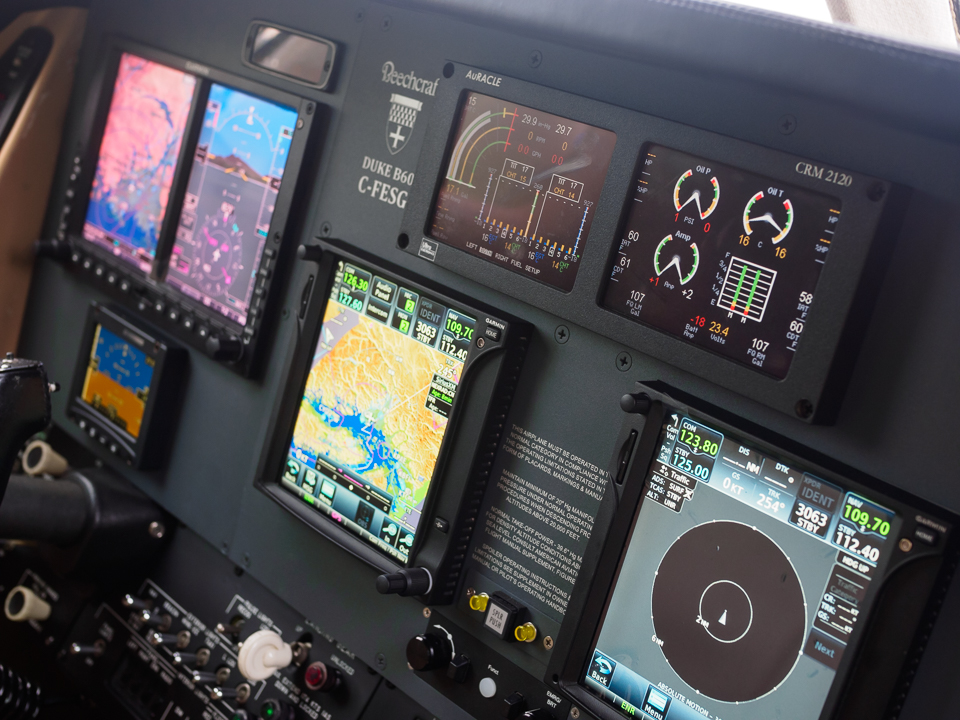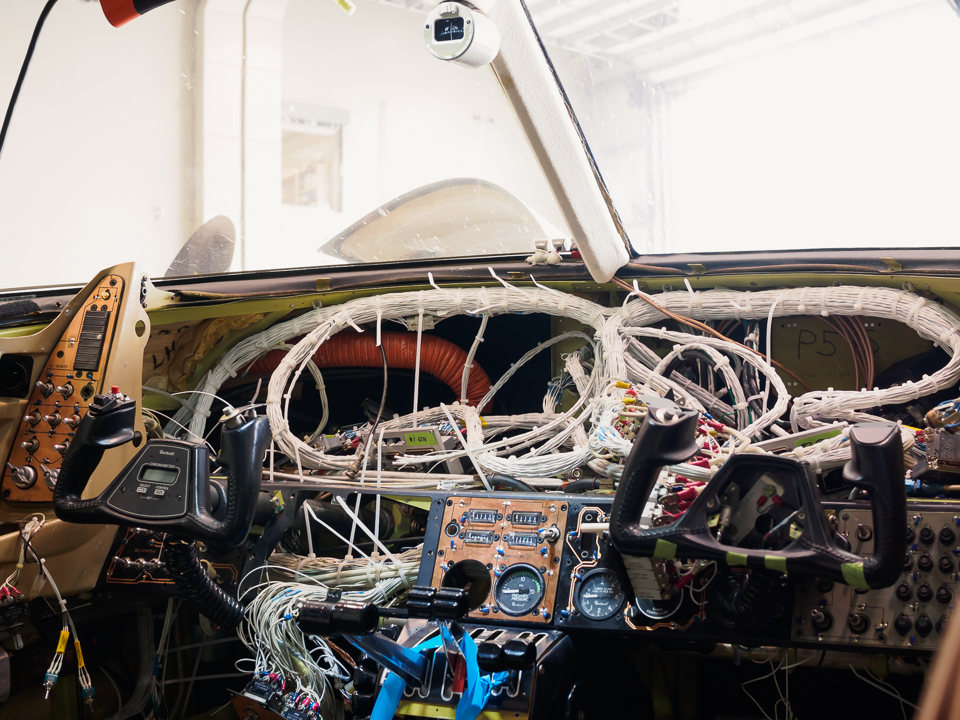 Completed: October 2014