AS365N2 Dauphin Transformed into a Multi Mission Capable Aircraft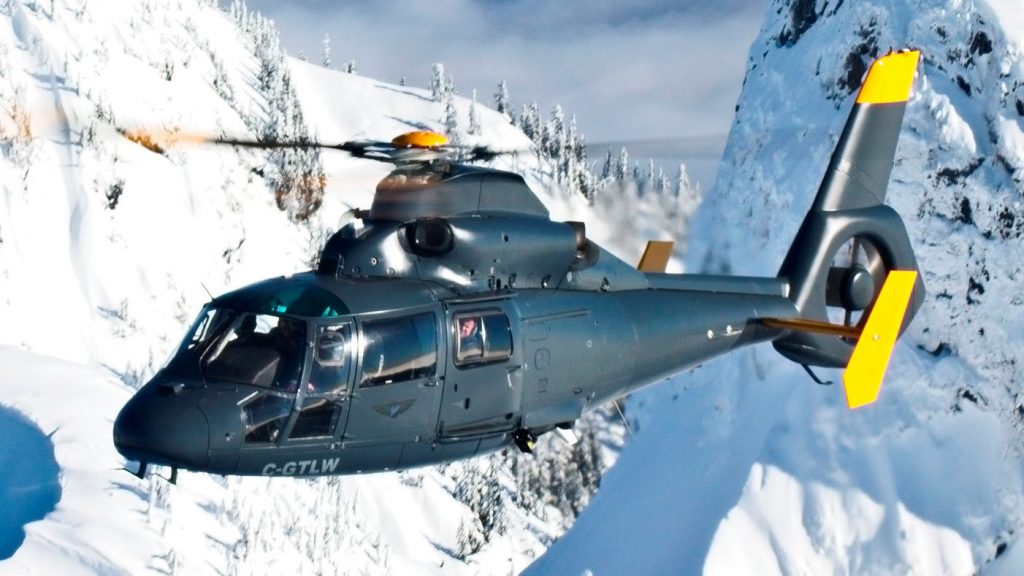 Talon has been a long-time customer of Maxcraft and we were thrilled to assist them in transforming this AS365N2 into a Multi Mission Capable Aircraft.  Whether the mission is firefighting, search and rescue, filming or transporting VIP's in style this Dauphin has the avionics and equipment to get the job done.
FULL EQUIPMENT LIST
GTS 855 TCAS/ACAS I                     Traffic Collision Avoidance (Garmin)
GTN750H                                           GPS/NAV/COMM/MFD(Garmin)
GTX345R                                            Transponder ADS-B (Garmin)
TDFM-136B                                        VHF Transceiver (Technisonic)
Lattitude S200                                     SAT COM Transceiver
Maxcraft Published STC's Approved:
TCCA STC SH19-9 (GTN750H)
TCCA STC SH19-11(GTN7XX HTAWS system)
TCCA STC SH19-10 (GTX345R Transponder)
TCCA SSTC P-LSH19-008/D (Technisonic TDFM VHF-FM)
TCCA STC SH19-8 (Latitude S200 SATCOM Transceiver)
TCCA SSTC P-LSH19-005/D (Whelen LED position lights)
TCCA STC SH18-21 (USB Power Ports)
TCCA SSTC P-LSH19-007/D (JA-95 Audio System)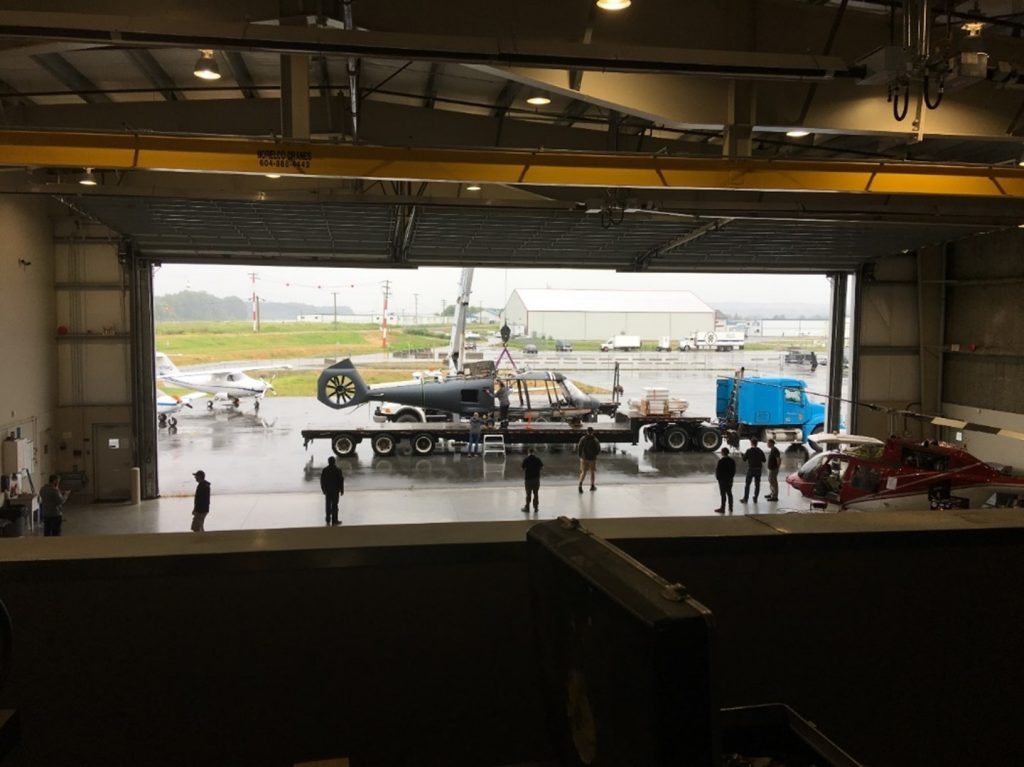 The AS365N2 itself was purchased and brought over from Japan in order to receive multiple upgrades and modifications to turn it into super machine.  It was painted grey to ensure that it would look sleek and professional if it was needed for executive level work as well as make it suitable for use in the movie industry.  As one can see by the eight separate Supplemental Type Certificates (STCs) listed there was a considerable amount of research and engineering that went in to making this project a reality.  Three of the STC's were specifically designed and approved solely for this aircraft so that components the customer requested by the customer, Whelen LED Position lights, and loudspeaker system could be fully integrated with the rest of the Helicopter.  STC SH19-9 is probably the one pilots would be the most excited about since it allows the helicopter to integrate a GTN750H in its avionics to take advantage of LPV approach procedures.  This alone is an extensive upgrade but having it on top of the rest truly makes this aircraft flexible and capable of handling a myriad of different situations.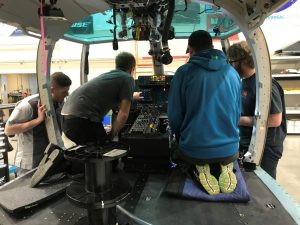 The extensive audio system install that was performed on the Dauphin with 3 separate JA95-N70 Audio Panels installed within the helicopter.  This system helped fulfill Talon's need of a multi mission capable aircraft since aerial firefighting and search and rescue ops can often have multiple teams on the ground and in the air which the aircraft needs contact with. In addition to this it is enabled with a skyhook to suit various lifting needs.  The AS365N2 also has night vision capability which was approved through a third party to assist in search and rescue missions
Maxcraft's hangar hosted workers from Port Interiors and Talon during this project so work could be completed more efficiently. While our engineers were busy at work upgrading the avionics Port interiors was busy working alongside us to upgrading the interior.  A clean interior complete with leather seats and accessible USB charging ports give it all the comforts needed to feel at home catering to VIP's who want a capable ride.  The sleek black exterior helps with this and makes it very sought after in the movie industry since it is capable of filling so many different roles.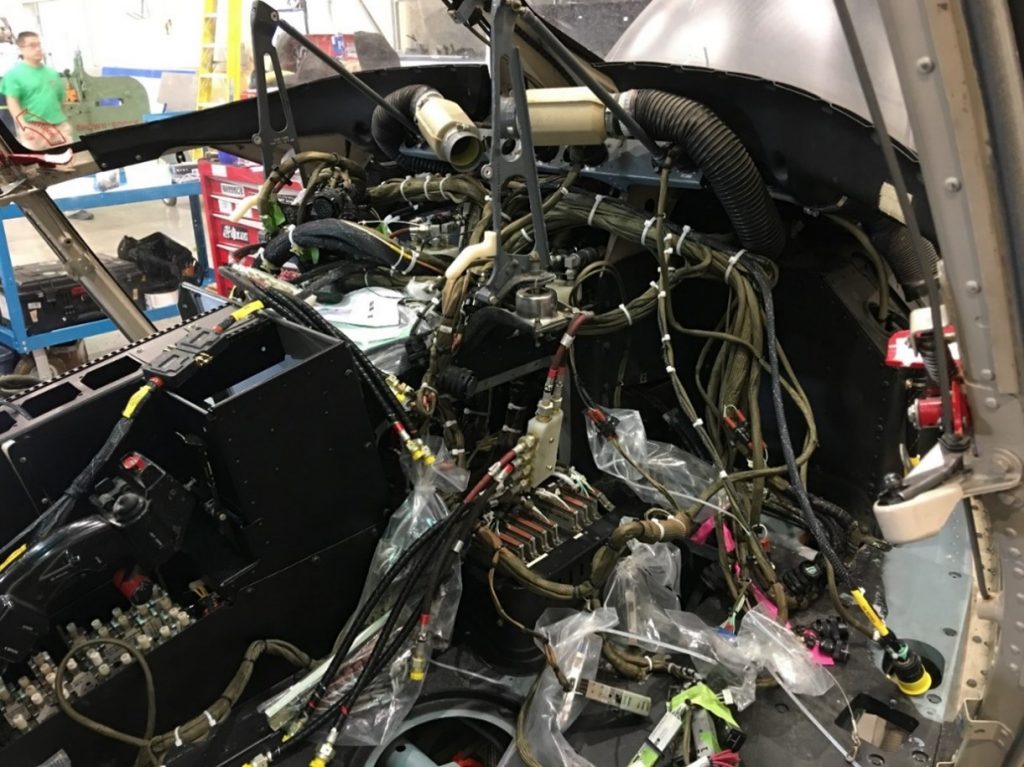 Were proud to say that this team effort between Maxcraft, Talon and Port interiors produced a great aircraft which arrived on the back of a truck and left passing its test flight with flying colours.  With its multitude of capabilities were sure this aircraft is going to be working hard and up in the air years to come.