Airbus Eurocopter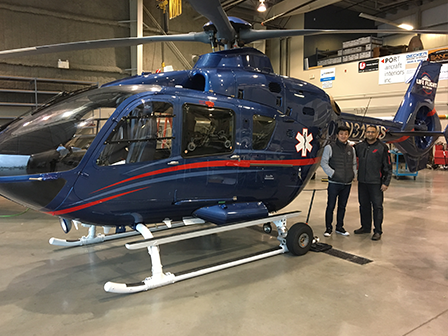 Life Flight Network, a not-for-profit air medical service, selected Macraft to perform some avionics upgrades on part of their fleet of aircraft. Life Flight serves the community by providing critical care transportation to ill or injured covering Oregon, Idaho, Washington and Montana.
The first of five Airbus (Eurocopter) EC135 helicopters flew up to our facility for installation of the Honeywell Sky Connect Tracker III. Timing and minimal downtime was critical on this operation and with many hands on deck, we turned this ship around in record time. The Tracker III is a satellite based mission awareness management system and provides the following functions:
Dual channel LRU enable simultaneous tracking and voice capabilities
Text –two-way text messaging
Voice –voice telephone service
Tracking – worldwide full-time tracking of aircraft status
Future Flight Data Monitoring collecting data from on-boards systems
Over the next few months we will be updating the remaining 4 EC135 ships.