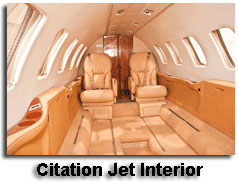 Is your interior getting a bit tired? Longing for a new interior but can't afford it and your new avionics at the same time? Well the good news is we can save you some money! With most large avionics jobs we have to remove and reinstall the interior. Having new carpet, seats, and/or headliner done by our interior shop at the same time means that you don't have to pay our avionic technicians to perform the re and re process. If it's coming out it is the perfect time to get it upgraded at the same time.
We are pleased to have Port Aircraft Interiors as our preferred vendor for aircraft interiors. Port Interiors are willing and able to work at our Maxcraft facility to refurbish, complete and repair aircraft interiors, thereby coordinating and coinciding with the time that the aircraft is in our shop for avionics work. It's great for the customer to have both done at the same time to minimize the cost and time that the aircraft is on the ground.
Port Aircraft Interiors are leaders in aircraft interior refurbishing, repair and overhaul. Having refurbished a significant number of Sikorsky, Bell, Cessna, Eurocopter and Hawker aircraft, to name a few, they are proudly able to claim that they are experts within their industry.